I absolutely LOVE fall! I love the sights, the smells, and all the fun fall experiences. Luckily, as a New Jersey resident, there are so many amazing fall adventures to choose from. From haunted attractions to nighttime corn mazes to pumpkin picking, there is something for everyone to enjoy. In this post, I am going to highlight some of the amazing MUST DO experiences in NJ this fall.
Must Do Experiences in NJ This Fall
Apple and Pumpkin Picking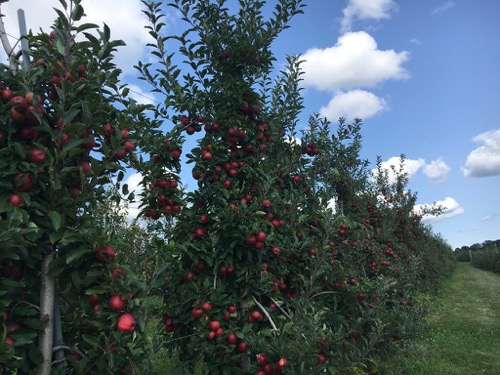 New Jersey is definitely not short on amazing pumpkin and apple picking farms. We aren't called the Garden State for nothing! This fall, make sure to take a trip to your local farm as well as travel to some farms that are not so local. Each fall, I try to visit a new farm while also exploring our favorites. There are so many options for apple and pumpkin picking with many farms offering additional farm fun like hayrides, a petting zoo, corn mazes, farm fresh food, and much more. You may even find farms with apple cannons for extra apple fun! Here are some of my favorite NJ farms for apple and pumpkin picking:
Haunted Hayride
It isn't the fall season without experiencing a haunted hayride, and there are several in NJ. If you are looking for a not-so-scary adventure, then try out the nighttime hayrides like the one offered at Alstede Farms that takes you to the pumpkin patch at night. If you are looking for chills and thrills check these experiences out:
For more Haunted Attractions click on the image below!
Jack-O-Lantern Experience
This year, Skylands Stadium is offering a unique drive-thru experience. With over 5000 Jack-O-Lanterns to admire, this event will be one you won't want to miss. The Jack-O-Lantern Experience starts September 25 and runs through November 1. Admission price is per car and varies by date. After the drive-thru, park your car and enjoy the rest of the fall festival. There will be carnival rides, pumpkin painting, games, seasonal beer, food and more!
Diggerfest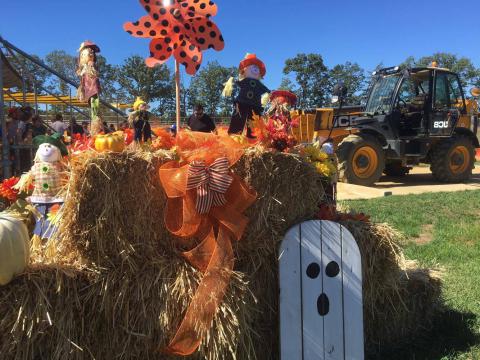 In addition to all of the fun of riding on the Argos, getting dizzy on the Spindizzy and scaling the rock wall, Diggerfest holds several activities that celebrate the season! Guests can enjoy hayrides, fall parades, pumpkin decorating, live music, carnival games, and more. Diggerfest takes place every weekend September 26 – November 8.
Adventure Course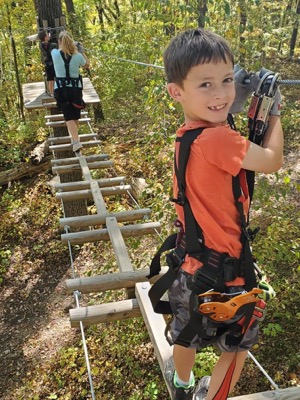 The fall is a great time to enjoy an adventure course, and there are several in NJ. Our favorite is Mountain Creek TreEscape. There are several courses to choose from based on age, size, and ability level. It is a perfect adventure for the entire family! Other adventure courses can be found at Turtle Back Zoo and, NEW this year, FLG X Adventure Course in Ledgewood.
Apple Cider, Donuts, Ice Cream…Oh My!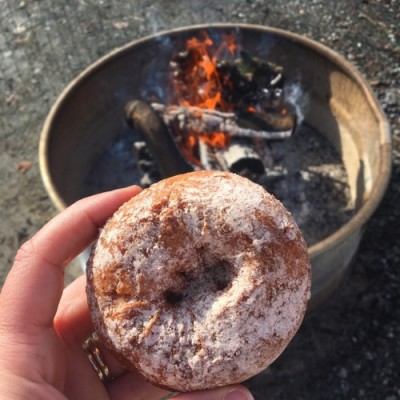 I have to be honest, I don't just go to the farms for apples and pumpkins. I really go for the ice cream and donuts!! When researching a farm to visit, I always check to see if they have homemade ice cream, and luckily, many farms in NJ offer this delicious treat. This fall, you can enjoy flavors such as apple pie, salted caramel, and pumpkin spice. Some farms are even offering ice cream flights as well as ice cream sandwiches using donuts! Here are the farms I recommend:
HALLOWFEST
If you are from NJ, then you know that a MUST DO fall experience is visiting Six Flags Great Adventure. HALLOWFEST, presented by Snickers, is family-friendly by day and super spooky by night. This year, guests can enjoy Scarecrow Street, a hay bale maze, trick or treat trail for ages 12 and under, a strolling magician, ClownTown, spooktacular shows, seasonal treats, and more! This event takes place every weekend September 18-November 1.
Hiking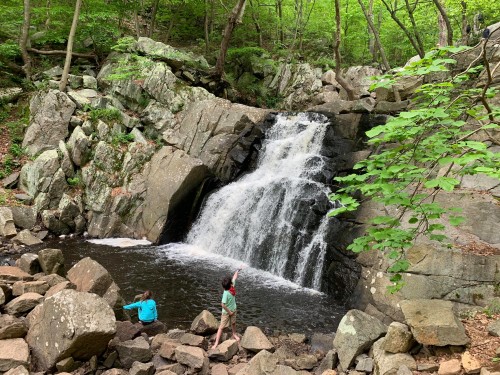 Get outside and explore your favorite hiking trail this fall. The weather is crisp and cool making it perfect for an outdoor adventure. From North to South, NJ has some amazing hiking trails. There are trails for the avid hiker, the novice, and families. Hiking is a wonderful way to spend the day with family while maintaining social distance.
Explore a Corn Maze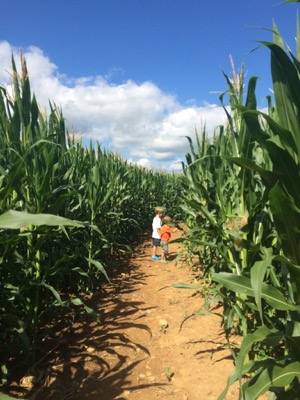 In addition to pumpkin and apple picking, many NJ farms offer exciting and unique corn mazes that families can enjoy all season long. My favorite corn mazes are the ones that offer additional games and activities while exploring. Some farms even offer nighttime mazes. For our favorite ones, check out our list of brain boosting corn mazes in NJ!
Step Back in Time
NJ is filled with rich history which can be explored all year long. This fall, however, check out the spooky side of history. There are several events throughout the state that take guests on a journey back in time with ghost stories and spooky adventures. Click on the image below for some Historic Haunts I recommend!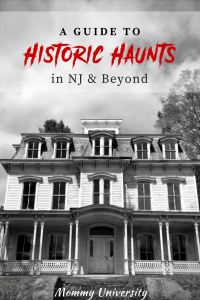 What are your favorite fall experiences in NJ? Put your answer in the comments section below!
You may also enjoy: