Fall in Love with New Jersey when riding the Rails!
As a lifelong Jersey girl, my favorite season is Autumn. Already the leaves are changing to beautiful ombre shades of red, yellows and browns that pop against the bright blue sky. The crisp air invites us to sip Pumpkin Spice drinks and cider as we dream of the smells of apple, cinnamon, and nutmeg.
As fans of trains, the idea of indulging in a local train ride to absorb this stunning season sounds like a fabulous way to spend time with the family. You may have taken a holiday train in December, but mix it up and take one of the train rides listed below. Some offer corn mazes, pumpkin picking, trick or treating or farm experiences but they all provide your family with a unique time to slow down and bond together.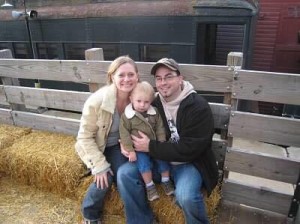 Mommy University Presents
Amazing Fall Trains in New Jersey
Whippany Railway Museum, Whippany
Whippany Railway is a volunteer run program that promotes a passion for trains and while programs are offered throughout the year, the Annual Pumpkin Festival is a celebration of autumn! Not only can you ride on an excursion train to admire the foliage but there is also crafts fair, photo props, and antique tractors. This event takes place on October 1, however, if you can't make this event there are several excursion trains this Fall (September 10, September 17, October 15)!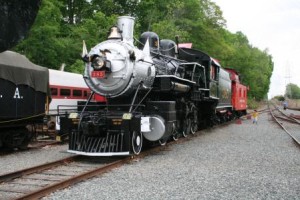 Delaware River Railroad Excursions, Phillipsburg
Delaware River Railroad has lots of options that will appeal to train enthusiasts this fall! The Pumpkin Train runs on weekends in October taking families to the pumpkin farm where each child selects their own pumpkin! For an additional cost, you can add the Corn Maze to the train. Riders can bring a picnic to enjoy in the shaded grove before investigating the maze and collecting all twelve points. Children will love jumping on the bounce house shaped like a cow. Check out their website for specific details!
Black River & Western Railroad, Flemington
The BR&W offers several cool rides this fall including: the triple header, pumpkin train and trick or treat train. The Triple Header is a one day event on September 17 where trains will be pulled by three different set of locomotives. This event will make the train enthusiast in your family jump for joy! The BR&W offers the Pumpkin Train which brings riders to Everitt Farm for a dairy themed corn maze, pumpkin picking, and farm activities.  The last fall themed train ride is Trick or Treat which will run on October 28 & 29. This unique ride invites children (and maybe their parents) to wear costumes as they enjoy a spooky story and collecting treats.
The NJ Museum of Transportation, Allaire State Park
Take a ride on the decades long tradition of the Haunted Express! The scary ride takes place at night and riders are invited to walk through the Allaire State Park on weekends in October. Trains leave every half hour from 7:30-9:00pm.
What is your favorite Fall Train?
You may also enjoy: