Welcome to Mommy University!
This website/blog was created to provide parents with the tools and information needed to enhance their child's development in all areas: social, emotional, cognitive, communication, motor skills and more!
What Mommy University will offer:
Tips on places to take kids to help boost development
Ideas on DIY crafts and projects that will enhance growth without breaking the bank
Advice and opinions regarding child development
Toy, book and game recommendations that are fun AND educational
Ways to prepare for school at all levels from choosing the right day care to choosing the right college
Advice on healthy living
Parenting advice and support
And much more!!
I hope you enjoy what Mommy University has to offer. I am so excited to help guide parents on this amazing journey called parenthood. Mommy University will always be here to answer questions and address parenting concerns because, let's face it, mommies never stop learning!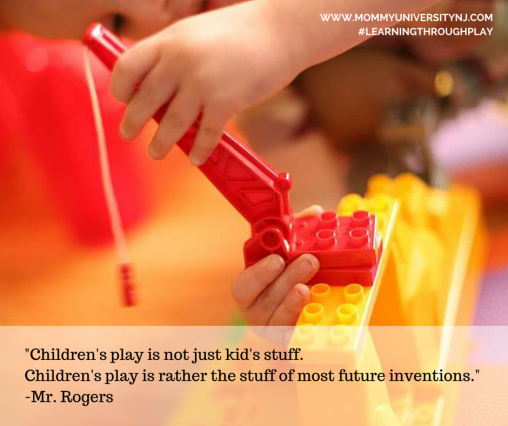 Mommy University "Professors"
Jessica Lopa, Founder and "Dean" of Mommy University
I am also a full-time school psychologist, wife to an amazing husband and mother to 2 incredible boys. I attended the University of Rhode Island to obtain an undergraduate degree in Psychology, and Fairleigh Dickinson University for my Master's plus Certification in School Psychology.
My work experience includes just about everything, and what I have learned through each challenging job has made me the person I am today. I have had 2 careers thus far that have helped lead me to where I am now. I was an Associate Director of an Arts and Humanities program at a YMCA, and I have been a school psychologist for 9 years.
Every day I am looking for new and fun ways to encourage growth and development in my children. I also continuously look for exciting and low-cost activities for my kids to enjoy. I am so thrilled to be able to bring these interests together to create Mommy University!
Monica Atkins, Editor
Born into a family of educators, Monica attempted to avoid this  path as she worked in corporate America. However, after five years, she realized she was not passionate about office work. Her undergraduate major in Anthropology and Puerto Rican/Hispanic Caribbean Studies from Rutgers University allowed her to pursue a Master's in Counseling from Montclair State University. Luckily, she was supported in her career change by her husband.
They feel blessed to have their two children, a boy and a girl, who keep reminding them that you are never fully prepared in life and that there is beauty in the smallest things. She has prior educational experience by working in an out of district school for children classified as Emotionally Disturbed and has worked as a High School Counselor for seven years.  Every day there is something she learns from her family, colleagues and children which reinforces that her current field is her passion.