With the nice weather finally upon us, we are itching to get out. We have loved hiking and exploring nature since the State Parks reopened, but now it's time to try something new. NJ has been closed for quite awhile which has inspired new and exciting virtual experiences. Now that things are slowly opening up, even more creative experiences are popping up all over the state. In this post, we are excited to share some unique drive thru experiences the entire family can enjoy. Make sure to bookmark it because we will keep adding to the list as more adventures open up!
Amazing Drive-Thru Experiences in NJ
Drive-By Scavenger Hunts
Adventures of Jamerz and B have been hosting awesome scavenger hunts in Branchburg. It is a fun brain boosting experience the entire family can enjoy. The event is FREE but registration is required. Visit their Facebook page for more information and details.
Drive-Through Farm at Brookhollow's Barnyard
Brookhollow's Barnyard, located in Boonton, has been offering drive -thru fun for a while now with their unique Drive-Through Farm that includes a variety of adorable farm animals. They are also offering fun walk-thru experiences. Guests can pre-purchase tickets online one day in advance for select times. The cost is $10.66, and the experience lasts one hour. Guests cannot get out of their car at any time. 
Drive-Through Safari at Six Flags Great Adventure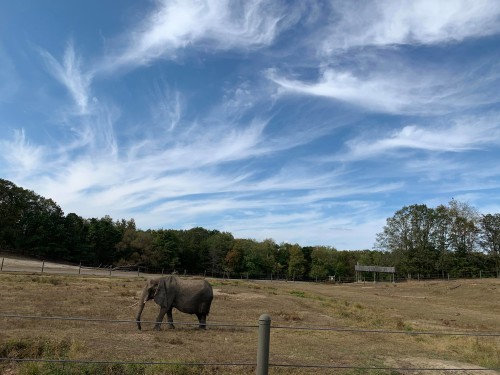 It has been almost 20 years since the last time I drove through the Safari at Six Flags Great Adventure, and I cannot wait to share this experience with my kids. Six Flags had changed the experience from a drive-thru to a tour on a bus in 2012; however, due to the need for social distancing, they are going back in time. The safari spreads across 350 acres and is the home to 1200 animals. What a fun educational experience for the entire family! Learn more here. 
Drive-Thru Zoo at Space Farms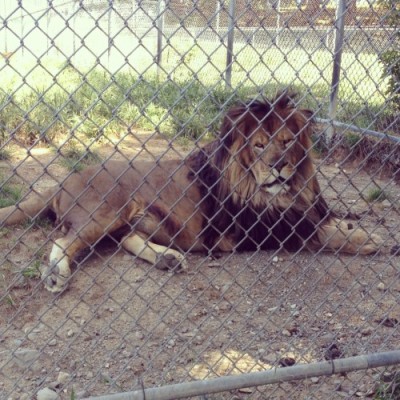 Guests can enjoy a nice drive around this iconic zoo to admire their gorgeous animals. Located in Wantage, Space Farms is a 100 acre zoo with over 500 wild animals including lions, tigers and bears (oh my!). Price and times can be time found on their website. A walk-thru of the zoo is also available. Visit their Facebook page for ongoing updates and information.
*This event has ended for the season.
Christmas Light Show
It's just not the holiday season without holiday lights, right?! Skylands Stadium is offering their amazing drive thru holiday light show again this year. The event begins November 20 and ends January 3. Tickets are $29/car and must be purchased in advance. After or before your drive thru, you can enjoy the Christmas Village and Winter Carnival. Admission is FREE!
Holiday Drive Thru Light Show
Beginning November 18, families can head to Diggerland for a unique holiday experience. Guests will enjoy thousands of twinkling lights across a mile long drive. Holiday music will also be provided on their very own radio station. The event will take place most evenings 5:30pm-9:30pm. Admission is $29.95 per car. Admission is only guaranteed if tickets are purchased in advance online. Holiday treats will also be available for purchase.
Holiday in the Park Drive-Thru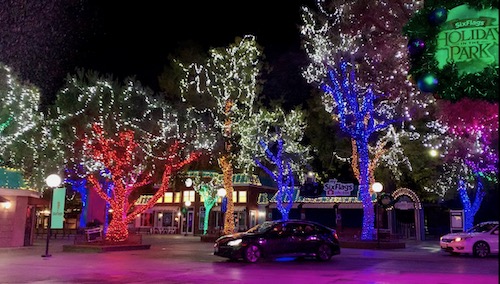 For the first time EVER, Six Flags Great Adventure will be offering a drive thru holiday lights experience. The event will take place weeknights November 30 – January 10. Guests will get to drive INSIDE the 140-acre theme park and admire 12 immersive areas. The event will also feature Santa and Mrs. Clause. Tickets and reservations must be made in advance and are on a first come, first serve basis. The event is FREE for pass holders.
Drive-In Movies
Delsea Drive-In
Okay, this one is not a drive THRU but it does involve social distancing fun from inside your vehicle. Located in Vineland, the Delsea Drive-In reopened on May 22. Tickets will be available online, and all tickets include a double feature (sometimes a triple feature). Please check their Facebook page for updates.
Boxcar Drive-In Movies
Boxcar will be partnering with towns across NJ to bring drive-in movie fun to families. They will also partner with local restaurants for food delivery during the movie. Visit their website to see locations and to purchase advanced tickets.
For more drive-in experiences click on the picture below!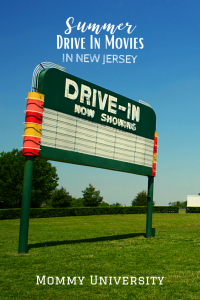 Starbucks
Get your caffeine fix with these drive thru Starbucks across NJ. Click on the picture below for more information.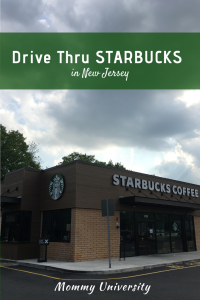 Bonus:
Warwick Drive-In
Located in Warwick, NY, this awesome drive-in a quick road trip from NJ. Ticket sales are available online and include a double feature. 
Circle Drive -In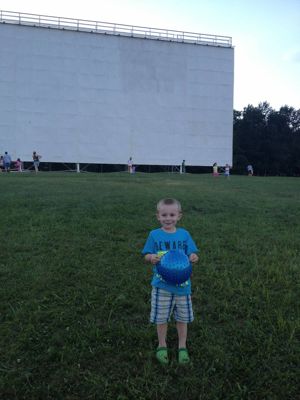 Located in Dickson City, PA., the Circle Drive-In Theater is open for business! Every Friday through Tuesday, families can enjoy a movie on one of their 2 screens. Admission is $8/adult and $5/child (ages 3-11).
Stay tuned for more drive-thru experiences to be added to this list. Know of one? Share it in the comments section below!
You may also enjoy: