Updated for 2017!
There is something so inspiring and magical about holiday lights. White, colored, twinkling or dancing, they all capture the wonder and spirit of the holidays. My boys and I always get so excited when we see the first house decorated for Christmas and our favorite car ride game is counting all the houses with lights. It is such a joyous time of year and the lights make it even more exciting!
Besides driving around town to see amazing holiday light displays, we also love visiting light shows and events around NJ. For the past 3 years our holiday tradition has been driving through the Christmas Light Show at Skylands Stadium in Sussex County. With over 2 million twinkling lights along a 1-mile driving path, it is the perfect way to enjoy the holiday season and spend time with friends and family.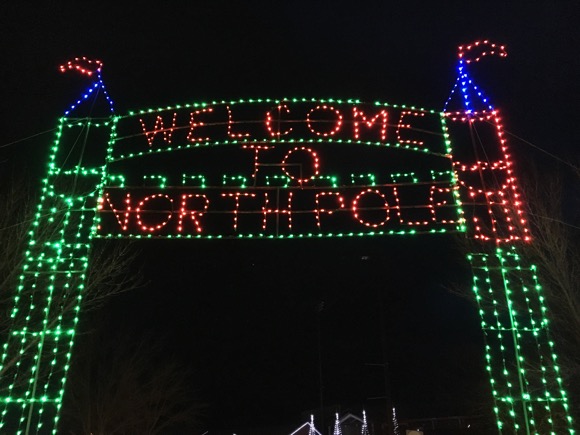 As soon as you enter the Skylands Stadium, you can feel the holiday excitement. The wonder and awe on my kids' faces when they see the lights is priceless. As you drive through the entryway, you are transported into a winter wonderland. The dancing lights and themed displays are spectacular. I love the fireworks made from lights while my boys love the leaping reindeer. Our entire family always becomes entranced by the tunnel of lights that closes out the show. Check out our Youtube video for a peak inside:
Skylands Christmas Light Show takes place through January 1, and it costs $20/car Fri-Sat and $17/car Mon-Thurs. Discount coupons can also be found at select Walgreens stores. Here is the schedule:
November 17-19 5pm-10pm
November 22 5pm-9pm
November 24-25 5pm-11pm
November 26 5pm-10pm
December 1-2 4:30pm-11pm
December 3 4:30pm-10pm
Dec. 8-9 4:30pm-11pm
Dec. 10 4:30pm-10pm
Dec. 14 4:30pm-9pm
Dec. 15-16 4:30pm-11pm
Dec. 17 4:30pm-10pm
Dec. 18-19 4:30pm-9pm
Dec. 20-21 4:30pm-10pm
Dec. 22-23 4:30pm-11pm
Dec. 26-28 4:30pm-10pm
Dec. 29-30 4:30pm-11pm
The fun doesn't stop with the lights! Skylands Stadium also offers an indoor Christmas Village which is FREE to enter. The magic and wonder begin as soon as you enter as you are greeted by a gorgeous nativity display and beautiful lit trees. As you stroll through the village, you will find vendors selling treats and holiday gifts. Don't be surprised if you run into a character too as we were lucky enough to meet Frosty the Snowman. On select nights, families can also enjoy entertainment from local choir and dance groups. You can find the entertainment schedule here.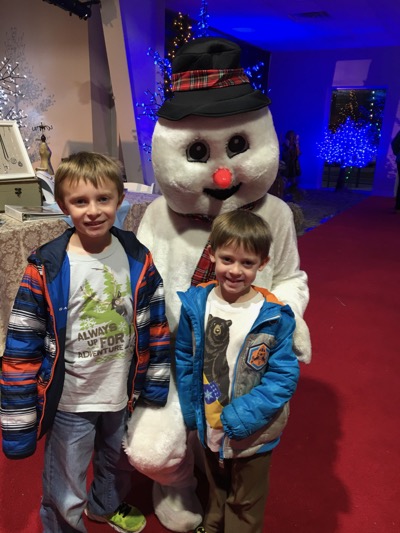 Skylands Stadium Christmas Village also offers fun interactive experiences. The holiday craft station lets kids make adorable Christmas crafts as well as write and mail letters to Santa. There are also fun carnival games as well as gingerbread decorating. Don't forget to stop and take a picture with Santa too! A small fee applies for activities.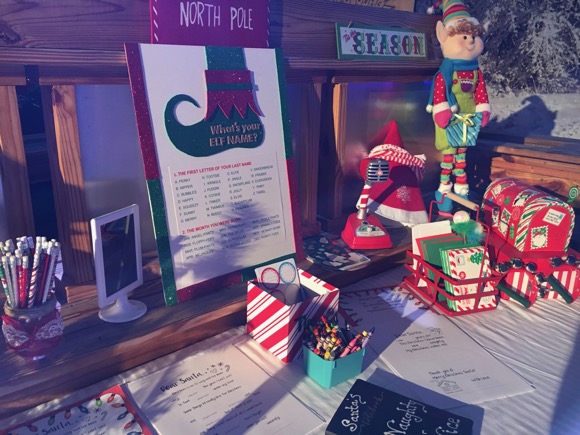 The holidays bring even more fun to Skylands Stadium this season with some amazing new additions. This includes a Walk-Thru Lightfest to Benefit the American Heart Association and a Polar Bear Statue. What I am most excited about, however, is the addition of the Pompton Sport Center Skating Rink!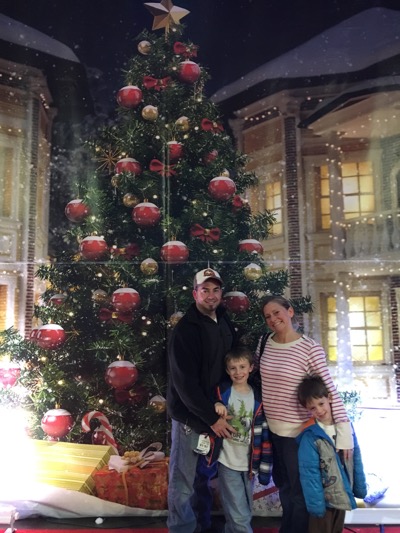 I hope you make a visit to Skylands Stadium's Christmas Light Show and Village a holiday tradition for your family too! For more information visit the Skylands website!
You may also enjoy:
Turtle Back Zoo Holiday Light Spectacular