The Academy of Natural Sciences in Philadelphia has opened another amazing exhibit that will entertain individuals of all ages! CROCS: Ancient Predators in a Modern World is a temporary exhibit open until May 6, 2018 that allows guests to step into the world of crocodiles and alligators. Go face to snout with some of the most incredible creatures in the world!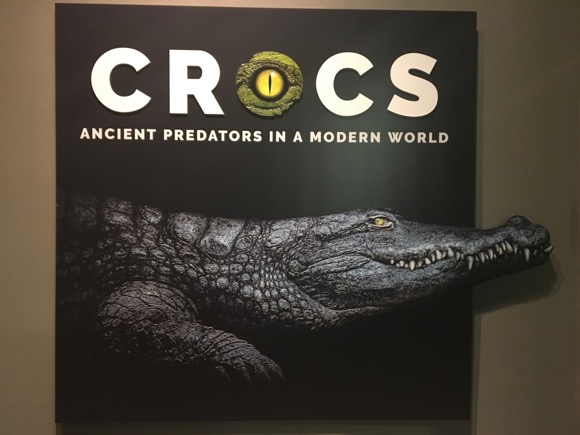 For over 200 million years, crocodilians used their strength, amazing senses and unmatched instincts to not only evolve but thrive on Earth. Between realistic models, live animals and interactive stations, guests will learn all about these fascinating predators while exploring this new exhibit. Created by Clyde Peeling's Reptiland in Allenwood, PA, CROCS will be an unforgettable experience for your entire family!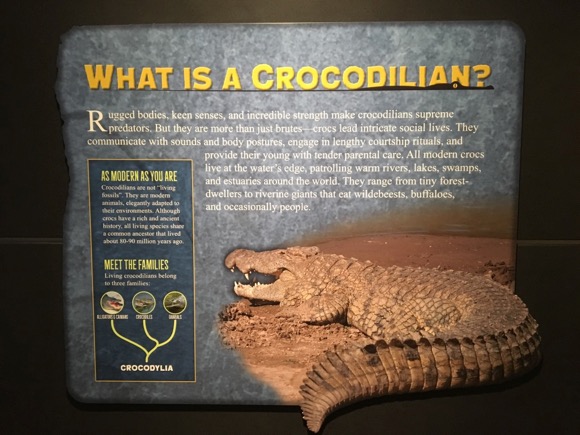 CROCS offers so many interactive brain boosting experiences. Here are some of our favorites:
See LIVE baby alligators (and other crocodilians)
Learn to speak croc
Learn about crocs and alligators from around the world
Compare your strength to a croc
Meet the keeper and ask questions
As Family Plus members of The Academy of Natural Sciences, we were able to explore CROCS for no additional charge. Nonmembers will pay an additional $5 to enter while individual and family members will only pay an additional $3 to enter. BUT you can win passes right here! Mommy University is so excited to partner with The Academy of Natural Sciences to give away 4 passes to this incredible exhibit.
Here are the rules and conditions for this amazing giveaway:
Participants MUST live in the United States.
The winner will be chosen by Rafflecopter.
The contest will run from March 19 through 12am on March 30.
The winner will be announced on March 30.
The winner will receive the passes directly from The Academy.
The winners must respond within 1 day or another winner will be chosen.
The items received may not match the items exactly as pictured in this post or the cover graphic.
To enter, participants can earn entries by: visiting the Mommy University Facebook page (likes are appreciated but not required), following Mommy University on Twitter, sharing the contest with friends, share the CROCS review post, sharing the CROCS youtube video, providing your email address, subscribing to the MU newsletter and commenting on this blog post by answering the required question.
No purchase is necessary to win.
Your chances of winning are dependent on the number of entries received.
Enter here: a Rafflecopter giveaway
Also check out: