As a child, my refuge was on the floor of the Young Adult section of a small bookstore at the Livingston Mall.  As my family walked through the stores, I would peruse the new R.L. Stine or Christopher Pike suspense stories.  I would save my allowance and collect piles of books and read them over until the spine split and the book memorized my favorite pages.  Let me clarify, the sanctuary was not the physical bookstore but rather the world hidden in the pages of the book.
Story Times are listed in our post "10 Ways to Encourage a Love of Reading" because as children listen to us read aloud they acquire many skills but more importantly they fall in love with reading. At Mommy University, we compiled a list of 10 locations where you can bring your children for a story time in New Jersey. Each has their own benefits, so we encourage you to investigate more than one location.
10 Places for Story Time in New Jersey
Watchung Booksellers (Montclair)
Watchung Booksellers is an independently owned and operated book store in the heart of Montclair that offers weekly Mommy and Me story times. It's children section is filled with unique books that may not be found in other stores, and one of it's largest draws is that on Saturday mornings it is not uncommon to find an author or illustrator leading a story time.  My personal experience at Watchung Booksellers has been phenomenal and they just recently opened Tiny Elephant next door which offers food and refreshments.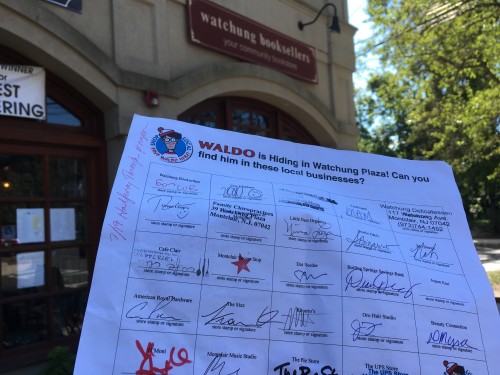 Terhune Farms (Princeton)
There are a few farms in New Jersey that offer story time, including scenic Terhune Farms. Weekly story time has two times available for parents to accompany their children and each week has a specific theme.  Terhune Orchards offers Read & Explore and Read & Pick programs which offer crafts and activities after the story. There is a cost to participate in this program and advance registration is required.  Benefits of story time on the farm is that children can observe information they are learning from the book as they visit the farm.
Liberty Science Center (Jersey City)
While the focus of the exhibits at Liberty Science Center is on the interaction of children with scientific concepts, don't be surprised when you visit if you see on their daily schedule several story times.  During one of our visits, they had a special interactive section set up based on the Dr. Seuss books which were the highlight of the story times.  For "Red Fish, Blue Fish" there was a table where children could fish. My personal philosophy is that if we can take a break and the children are exposed to story time we will certainly try it.
The Messy Artist (East Hanover)
Known for its stellar art classes and workshops, The Messy Artist in East Hanover also offers story times on Wednesdays. You will need to check their Facebook page or website for the calendar.  Messy Artist knows that the connection between reading and creativity is a strong relationship.  They have also offered special story times with authors at special events.
Califon Book Shop (Califon)
At Califon Book Shop, story times for babies and toddlers are held every second Tuesday of the month and does not require advance registration. This is an independently owned book shop which is a community resource that has hosted arts and crafts, mommy and me groups, and other programs.
The Learning Express (locations throughout NJ)
The Learning Express are toy stores located throughout New Jersey with each store maintaining its own calendar of events and activities. After visiting The Learning Express in Denville for a special Frozen story time, they had a table set up for arts and crafts. The kids had so much fun listening to the story and then taking home a craft they made with their own hands.
Rutgers Landscape Nursery Center (Ringoes)
One of the most unique places that families can visit is the stunning and expansive Rutgers Landscape Nursery which is a wonderfully multi-sensory experience.  However, this location also maintains community events including a regularly scheduled story time on Thursday mornings at 10:30 am.  As children listen to stories, parents can enjoy refreshments at the cafe.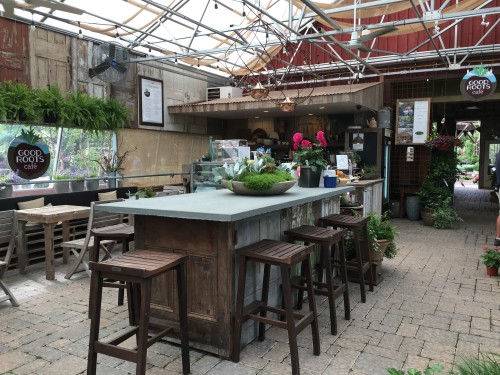 Barnes and Noble (locations throughout NJ)
With Barnes and Noble located throughout the state of NJ, it offers the most opportunities for book readings. Each store maintains its own schedule of weekly readings as well as special book readings in celebration of a new release or anniversary of a publication or a favorite author. Coupled with the children's sections equipped with Thomas the Train, Duplo tables and Nook stands you can spend a good amount of time at this store.
Pottery Barn Kids (locations throughout NJ)
Pottery Barn Kids hosts weekly story time readings. Participants can receive a passport in the store and collect stamps for each book reading that they attend.  After they collect a certain number of stamps they are eligible for rewards.  Pottery Barn Kids also hosts special story times associated with holidays and anniversaries.  Check your local store or online for these events and check in with your store for the rewards available for attending the story time.
Local library (locations throughout NJ)
Your local library will offer story times and additional programming such as arts and crafts, Legos and movies. Some libraries require advance registration for ongoing programs while others may offer drop in times.  Story times at the library are good habits to begin with young children as they learn the library is a fun place. It also allows you to borrow a book prior to purchasing.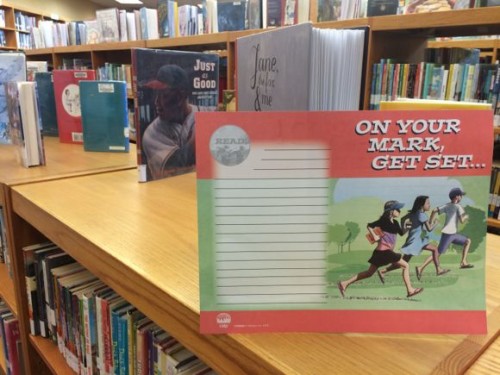 As residents of New Jersey, we are familiar with some of these locations through our own personal experience while others we researched. This list is meant to inspire you to get out and bring your children to a story time.  We are interested to hear what other locations you have brought your children for story time so we can add to our list. Happy Reading!
If you like this post, you might like: