Teaching our children how to respect nature and care for the environment can be challenging; however, throughout New Jersey there are amazing places to help make this task easier. From nature centers to gardens, these spaces empower children. Through camps, classes and independent strolls, we are constantly learning how to take care of the flora and fauna in our backyard.
Earth Day was launched in the 1970's to celebrate and honor a national movement to care for the environment. In New Jersey, there are many locations that host an Earth Day celebration. From nature walks to workshops to  canoeing, this event encourages families to enjoy the outdoors and gain an increased consciousness for our planet.
Mommy University Presents
2019 Brain Boosting Earth Day Events in New Jersey
Gardening & Earth Day
Head to the Children's Museum of New Jersey on April 13 to help celebrate Earth Day with engaging activities.  From 10:3- am – 3 pm, children ages 3-9 will learn about gardening through hands on activities that increase their understanding of the ecosystem.
29th Annual Earth Day Festival
On April 28 from 10 am – 4 pm (rain or shine), the 29th Annual Earth Day Festival takes place hosted by Atlantic County Utilities Authority in Egg Harbor.  There will be mini yoga sessions, hayride tours, free seedlings, and more!
Party for the Planet
The Party for the Planet is an annual celebration at The Bergen County Zoo! This FREE event runs from 10am until 4pm on April 28. As children arrive they will receive a passport, then they can receive a stamp at each station where they learn about taking care of the environment. In between stations, they can visit the inhabitants of the zoo like the capybara or the bobcats.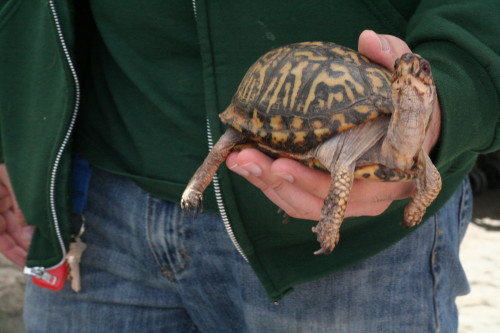 Earth Day Celebration at the Zoo
On April 20, the Cape May County Zoo celebrates Earth Day kicking off at 10am, there will be plenty of family friendly activities to keep you busy at this FREE zoo. From children inflatables to hayrides to magic and juggling, there is so much for everyone to enjoy. It will also include information on how to care for nature.
Earth Day
The Huber Woods Environmental Center is where families can see snakes and reptiles at the FREE event.  In addition to the hands on activities, there will also be fresh pond animals on display. Date: TBA.
Earth Day Celebration
Earth Day will be celebrated at Centenary University in Hackettstown, on April 27 from 8 am – 2 pm inviting the community to for crafts, music, and bounce houses. As well, there will be educational talks and nature walks to observe birds.
Earth Day Celebration
On April 27, from 11am – 4pm, the Essex County Environmental Center in Roseland will host its Earth Day Celebration. This FREE event, has lots of wonderful activities for families. You can take a canoe down the river, the kids can have their face painted, climb a rock wall, meet animals from the Turtle Back Zoo, or just enjoy learning about bees!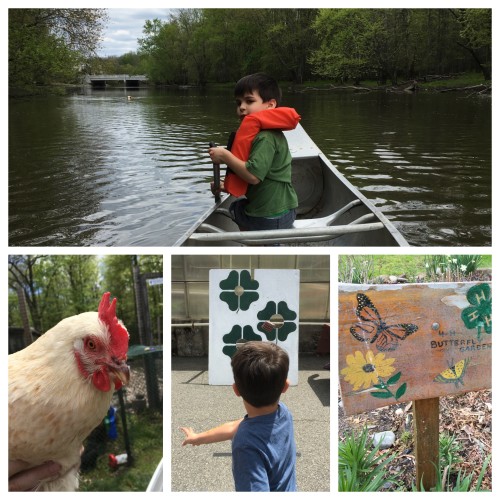 Earth Day Hike
Enjoy a hike in Flat Rock Brook in Englewood on April 22 at 3:30 pm to celebrate Earth Day.  This is designed for families with children ages five and older.
Earthfest
On April 28, Heaven Hill Farm in Vernon hosts Earthfest from 11am to 4pm! There will be several programs such as The Delaware Raptor Center presenting on "Birds of Prey," Rizzo's Reptile Discovery, Wallaby Tales and a presentation on bees. Children can participate in sand art, face painting, and panning for gemstones. While admission is FREE, fees may apply for activities.
Celebrate the Earth
At Van Vleck Gardens in Montclair, families can stop by to explore the outdoors and Celebrate the Earth! An environmental educator will be there to teach children what impacts the environment.  There will be a simple craft as well as a self-guided activity to encourage children to enjoy nature. Date: TBA.
Earth Day Extravaganza
The Earth Day Extravaganza will take place in Hopewell Community  Park in Hopewell Township. A picnic will follow the festivities. Date: TBA.
19th Annual Earth Day Celebration
Help celebrate the 19th Annual Earth Day Celebration at Hunterdon County of Parks and Recreation on April 27 from 10:30-4 pm. There will be a carnival theme made of repurposed items as well as a Pond Paddle on the Echo Hill Pond with the Hunterdon County Canoe Club. The evening will conclude with a campfire and s'mores at 7:00!
HCIA Earth Day
Celebrate Earth Day at Liberty State Park with Field Station Dinosaurs. Date: TBA.
Daffodil Day
On April 22, Daffodil Day at Reeves Reed Arboretum in Summit celebrates Earth Day from 11am to 4pm. Amongst thousand of daffodils, children will enjoy live performances by Shinbone Alley Stilt Band as well as the Green Goats Petting Zoo. There will be green themed games and crafts as well as an outdoor market. The event is free for members and children under three otherwise it is $10 per person or $25 per family.
Frogs: Hop To It for Earth Day
For a special celebration, Tenafly Nature Center will host Snakes Aren't Slimey For Earth Day on April 22 from 3-4 pm. This workshop is intended for children ages 4 and older with an accompanied adult. Make sure to dress for the weather as it takes place rain or shine. Children will learn about the ecosystem from the perspective from several wild frogs and a salamander! Cost for members is $5 and for non-members it is $10. You can register on the website.
LL Bean Earth Day Hike & Clean Up
It's BYOB (Bring Your Own Binoculars) to Rancocas Nature Center will be hosting the LL Bean Earth Day Hike and Clean Up on April 22 from 12 -2 pm.  Honor nature by helping to take care of it during this hike.  Make sure to wear comfortable clothing appropriate for hiking.  You can register online.
Party for the Planet
On April 21-22 from 11 am -2 pm, the Turtle Back Zoo will be celebrating Earth Day with their Party for the Planet!  Families can listen to talks about animals, make art with the Montclair Art Museum Art Truck, and swing over to the Children's Music Festival.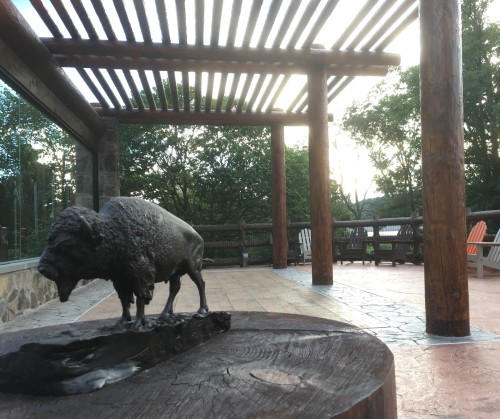 Wild Earth Fest
On April 29, Wild Earth Fest takes place at Trailside Nature and Science Center in Mountainside! While it costs $4 a person, children 6 and under are free.  There will be live animal demonstrations, family activities, and eco-art to name a few details. Admission also includes Touch a Truck event.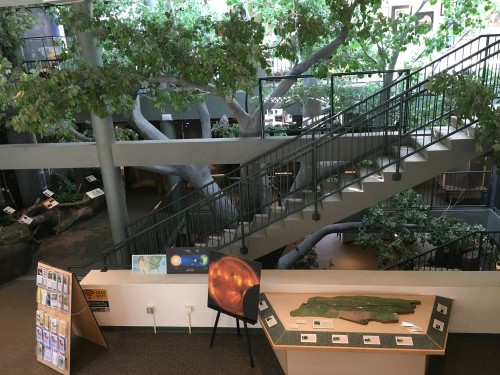 Know of more Earth Day events? Please let us know and we will add them to the list!
You may also enjoy: