Fall is definitely my favorite season. It's full of vibrant colors, delectable smells and exciting activities and events. Fall is also full of opportunities to learn and grow. Every trip to the farm, every apple pie you bake and even every time your child puts on a costume is a teachable moment. Children long to learn, explore and discover so enhance those opportunities this fall!
10 MUST DO Fall Learning Activities
Apple Picking
One of my favorite fall activities is apple picking. Besides being fun, did you know that it is educational too? At the farm or orchard, kids can learn about all different varieties of apples and what make them unique. They learn that some are great for baking while other's are best to just eat as is. Little ones can identify the various colors like red, yellow and green as well as sort by color which enhances their color recognition and visual skills. To enhance math skills, kids can sort the apples by size as well as count how many they have collected. Weight also plays a role when deciding how much to buy and how much it will cost. Let's also not forget the motor skills needed to pick that apple off the tree!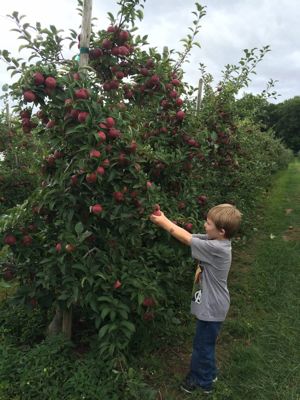 Apple Activities
Now that you have all those apples, what next? There are so many fun crafts, projects and experiments you can do with apples. From baking to stamping to sorting, there are endless learning activities kids can do with all those apples. For more ideas check out our article Apples, Apples Everywhere: 10 Fun Activities Using Apples.
Sensory Exploration
The fall is the perfect time to engage all your senses. Kids learn best through multi-sensory experiences so pull out those cinnamon sticks, pine cones, dry leaves and more to create a fun sensory learning experience. One fun activity is to put out various fall scents, cover your child's eyes and have them guess what they are smelling. Another fun activity is to put various items in bags such as leaves, acorns and pine cones, then have your child put their hand in the bag and guess what the item is. For more ideas, check out our articles 5 Fall Sensory-Based Activities and 3 Halloween Sensory Bins.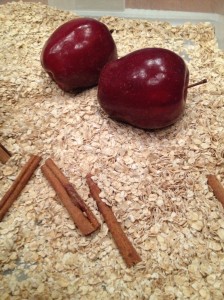 Visit a Farm
Visiting a farm is one of my favorite things to do in the fall. In fact, I try to visit as many farms as humanly possible. I believe that farms offer an amazing multi-sensory learning experience for kids. They learn all about animals, agriculture, the environment and farm equipment. They even enhance motor skills as they climb hay mountains and run through corn mazes. Farms are perfect for school field trips as well as great adventures for homeschooled students.  Farms offer many developmental benefits which is why we are always exploring new ones. You can also check out our list of fun activities to enhance your trip to the farm!
Letter Fun
The fall is a wonderful time to enhance letter recognition. Kids are just starting school and academics are a priority at home along with at school. The fall offers wonderful opportunities to create letters and words to help enhance learning. For example, my 3-year old made his name out of dry leaves while my 6-year old made his out of sticks. Both tasks involve hands-on learning with multi-sensory techniques. You can also hide letters in a pile of leaves, have the kids find them then create words. The possibilities are endless! For more ideas check out our article 10 Ways to Increase Letter Recognition: Fall Edition!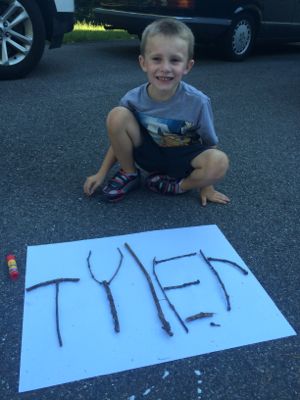 Explore a Corn Maze
We love corn mazes at Mommy University as they offer amazing opportunities for learning. As families work their way through the maze, they are enhancing spatial awareness, organizational skills and visual skills. They also boost problem solving skills as well as the ability to work well with others. Since many corn mazes offer additional activities such as trivia questions and crossword puzzles, kids also increase academic knowledge. Find a corn maze near you in our list of 10 Brain Boosting Corn Mazes in NJ.
Nature Walks/Hiking
The fall is the perfect time to enjoy nature walks or go hiking with your family. The crisp, cool weather makes it ideal for long walks in the woods and state parks. Nature walks allow children to learn about the world around them as well as become introduced to various scientific concepts. While walking, have your child label what they see including what color each object is. Create a list of things to find such as acorns, a squirrel, a red leaf and a pine cone then enjoy a scavenger hunt. Read 6 Easy Math Lessons Found in Nature for ways to incorporate math into your nature walk.
Costume Party
Getting dressed up in costumes is one the most exciting parts of the fall season. What kid doesn't LOVE Halloween right? This fall don't just wait for Halloween to use that costume (or costumes from years past). Let your kids play dress-up and create their own imaginary worlds. They can even invite friends over for fun costume parties full of games and excitement. One fun activity you can enjoy is to have a Superhero Mash-Up where you let the kids combine all their superhero costumes to make one ultimate superhero.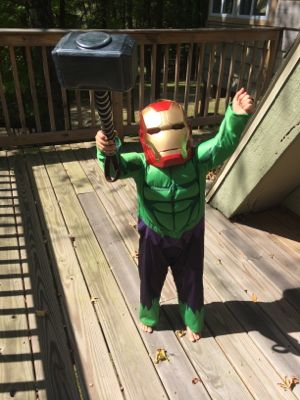 Take a Hayride
Who doesn't love a nice and relaxing hayride in the fall? Besides being a wonderful way to spend an afternoon with your friends and family, it also has wonderful benefits for kids. While riding around the farm, kids are learning all about gardening and farm life. Have them point out all the animals they see as well as tell you what sound they make. Explain each vegetable they see growing in the ground and their health benefits. Some farms even have cider mills you will see during your hayride which can spark another conversation. Also, talk about the importance of agriculture and eating farm fresh food.
Get Crafty
The fall is a wonderful time to get crafty as there are so many items found in nature that can be turned into amazing art projects. My kids love making crafts using leaves of all different colors. They also enjoy painting acorns and pine cones. Don't forget to check out the projects at Home Depot, Lowe's and Michaels as they often have a fall theme as well! For some ideas check out our article 10 Fun Fall Crafts.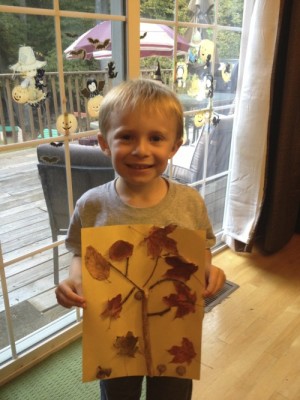 So enjoy this fall and have fun learning!
If you like this post, you might like: