When we travel, our family always attempts to include a local art museum in our adventures. There are so many benefits that children experience from visiting museums (read about them here!). From exploring the Metropolitan Museum of Art to the Baltimore Museum of Art, we walk through the exhibits discussing what we see and what we enjoy. Now that we can't travel, I am attempting to ensure we still enjoy art!
My daughter loves to doodle and expand her drawing skills which can be done with tutorial videos, and there are so many opportunities! You can start with Kawaii drawings or enhance your shading technique to draw along with Mo Willems (or Dav Pilkey!). If you are stuck indoors because of a pandemic (or just a rainy day), check out the FREE online art resources we have compiled and have some fun!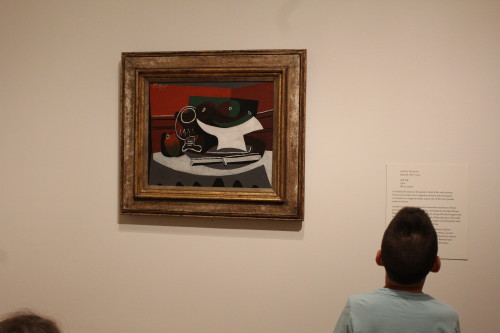 Free Online Art Experiences & Lessons
Alphonso Dunn
Alphonso Dunn creates amazing art with just a simple pen and pencil. Check out his tutorials which highlight facial features to trees to urban landscape.  
Angela Anderson
While most YouTube channels focus on drawing, Angela Anderson focuses her attention on painting. The tutorials on acrylic painting will be a fun escape as she guides you through different landscapes and still life.
Art a La Carte
Not only are there extensive tutorial videos on drawing animals to dragons, Art a La Carte has a YouTube channel bustling with a large quantity of great videos. This is a great site that will be useful to artists of varying degree of strength.
Art for Kids Hub
We came across Art Hub for Kids as a recommendation from my children's art teacher and once my daughter started learning how to draw a character, she wanted to watch all the videos. Most videos are less than 10 minutes and cover drawing one topic such as a palm leaf, sith trooper, and Bruni the fire spirit from Frozen 2.  
The Art Sherpa
Known for a quirky and fun personality that engages viewers, The Art Sherpa contains a massive library of art tutorials, and everyday in April a new video is added to this collection.  
Bronx Zoodles
If you kids love animals, then the Bronx Zoo is a Facebook page you want them to visit! The Zoodles class teachers children how to draw animals and learn new art skills.
#ChalkTheWalk
Not so much an art lesson, but an invitation to get outdoors, grab that chalk hanging out in your garage, and draw pictures with encouraging messages on your sidewalk or driveway. Follow the hashtag online to get ideas and inspiration or to simply enjoy positive images!
Circle Line Art Studio
Boasting of new tutorials each week, Circle Line Art Studio is designed for the more advanced artist. From architecture to perspective to 3D images, this is a fun place to challenge your skills.
Creative Art with Miss Shelley
Check out the online videos created by Miss Shelley that will include art supplies you can most times find at home. She posts the supply list in advance for Creative Art.
Dav Pilkey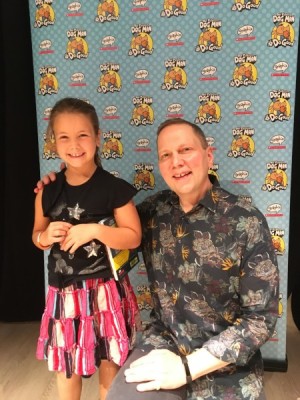 If your kids are as obsessed with Dog Man or Captain Underpants as mine, this will really be a treat! Dav Pilkey will be creating weekly videos to teach drawings, how to create a character or act out a part. Starting April 1 and then each Friday at 8 am a new video and activities will be available. A lot of writers are going online to help support children during this difficult time and if you want more ideas of story times check out our post here!
Disney Parks How to Draw Series
Did you ever want to draw Elsa? How about Stitch? Tinker Bell?  Disney Parks has a playlist called How to Draw Series where they feature a different character from the Disney universe with step by step instructions!
Disney Skyliner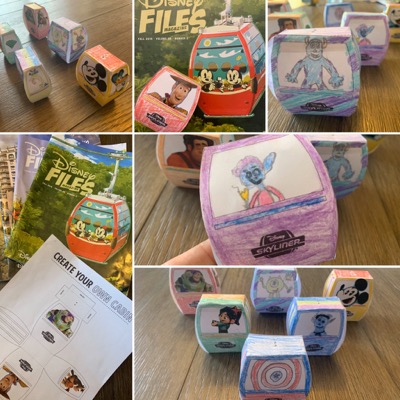 Although the most magical place on earth is currently closed, check out the Skyliner page where children can design their own. Have them recreate their favorite Disney experiences or invite them to design a whole new world!
Easy Fun Coloring
If you have a child that loves to doodle, then Easy Fun Coloring should be a place for your kids to visit online with its videos that last a few minutes of Kawaii doodles to more advanced challenges.
Faber Castell Art Lessons
Our friends at Faber Castell have compiled an amazing set of art lessons available to your family on a variety of topics that range from doodling to how to draw a daffodil! If you need more guided assistance, then check out their YouTube playlist of craft activities here! If your child is like my daughter and wants to focus her attention on improving her drawing and artistic skills, check out the this Faber Castell YouTube playlist that covers topics from how to draw a face, to use watercolors to paint leaves, and more! The launch of World Colors Day pencils invites children to draw a world that represents and includes the diversity that surrounds them. This page has some activities to encourage children along the way of their artistic discovery.
FaceDrawer
The YouTube channel FaceDrawer will have not only your Pokemon fan excited but also your My Little Pony fans. It contains an extensive library of tutorials teaching children how to draw their favorite characters.
Field Station Dinosaurs with Chris DiPiazza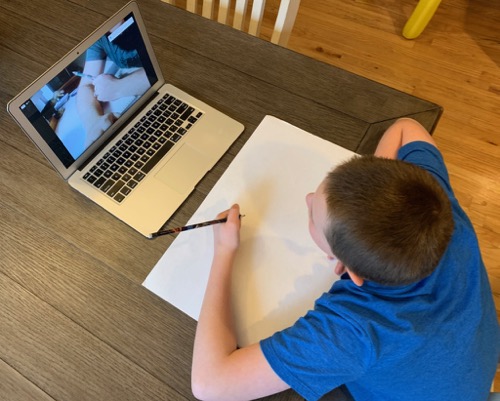 We are huge fans of Field Station : Dinosaurs so when they began video tutorials with Chris DiPiazza we are all in! Chris painted the mural at the Academy of Natural Sciences which is one of our learning partners! Chris provides step by step livestreams of drawing various dinosaurs. Of course we have to recommend visiting Field Station: Dinosaurs and The Academy of Natural Sciences when you can!
Hallmark Gratitude Cards
Hallmark is giving away 2 million cards! What I love about this initiative is that you request cards which will be mailed to your home. Your children can decorate them and then give them to your local and community heroes!
Mo Willems
Whether it's the Pigeon or the adventures of Elephant and Piggie, Mo Willems is a favorite author amongst many children. Each weekday at 1:00pm through the Kennedy Center website, Mo will have Lunch Doodles! A lot of writers are going online to help support children during this difficult time and if you want more ideas of story times check out our post here!
Montclair Art Museum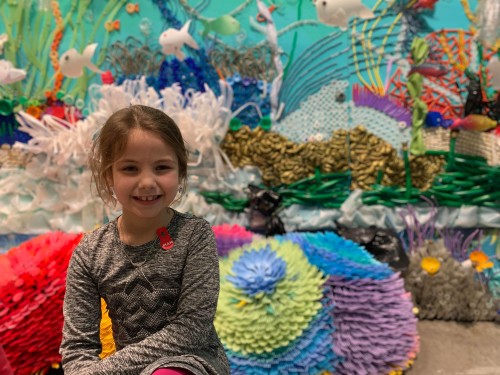 MAM is hosting daily sketchbook challenge that is open to all ages! They will share a piece of art from the MAM collection and a prompt. Create artwork and post to social media with #MAMsketchbookchallenge. We love MAM and when possible we do recommend checking out the Animalia exhibit!
My How To Draw
If you are looking for straight forward step by step videos on how to draw various things from people to characters to video games icons (Minecraft to Fortnite), then check out this page.
P'zazz Art Studio
P'zazz has been posting bright and bold colorful doodles instructions that demonstrate how to make pictures of a cactus, jelly fish, and other animals. As well, her cheerful lettering is certainly uplifting. Most videos are under twenty minutes and involve a variety of art supplies so check the description to make sure you have what you need.  
Rapid Fire Art
Step by step videos that help artists grow their skills, Rapid Fire Art is a fun YouTube channel that expands realism drawing or demonstrates how to draw the human ear. From shading to how to draw the nose (which is hard), there are a lot of guides to assist.  
Recreate Art
We challenge you to recreate a work of art with objects (and people) in your home.
🥇 Choose your favorite artwork
🥈 Find three things lying around your house⠀
🥉 Recreate the artwork with those items
Look up some classic artwork and ask your kids to grab things around them at home to recreate the artwork!  This is a fun activity that will be engaging and silly while learning about art history. Thank the Getty Museum for this fun idea. If you are looking to explore museums for ideas check out our virtual field trip post!
Tate Gallery Kids
If you like modern art or more specifically Andy Warhol, check out this fun tutorial of how to introduce his art work as well as recreate some of his iconic pieces. One reason my children love modern art is because of the relatable images and bold colors!
Vamos Art
Take your artwork to a crazy cool level with three dimensional images at Vamos Art!  
Wild, Free and Crafty
From learning how to draw animals to acquiring art skills to recreating masterpieces from major artists, Wild Free & Crafty has some great videos ranging from five minutes to thirty minutes.
FREE Coloring Pages and Printables You Might Enjoy
Adventure Aquarium
One of my favorite aquatic experiences is visiting Adventure Aquarium! From the blue penguins to touch tanks to counting the different sharks, it is a immersive experience. Since we can't visit AA, we can check out their web cams and coloring pages. As you scroll, you will also notice other activity pages.
Academy of Natural Sciences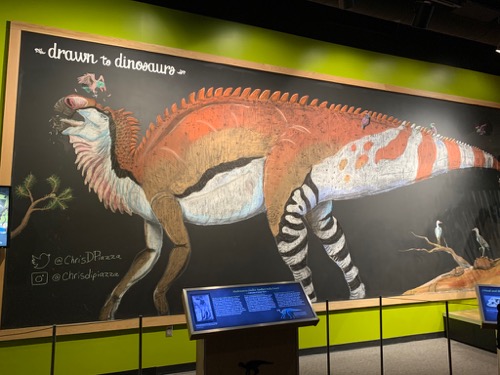 While we would love to visit the Academy of Natural Sciences, we will have to settle for staying connected to their social media. In fact, you can download some coloring pages and other activities to complete.
Corolle
Check out Corolle's website that has compiled activities including some coloring pages!
Covid-19 Time Capsule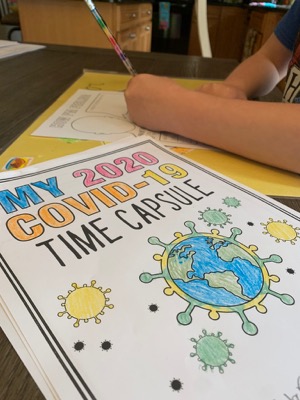 As much as we wish this pandemic doesn't exist, the reality is our children are experiencing an unprecedented moment for our generation. Ask them to use their creative outlet and document a journal that will become a time capsule. When they review this years or decades from now, they will be surprised over forgotten moments in time. Click here for a popular time capsule!
Crayola Experience
The Crayola Experience has put together some engaging activities like projects with modeling clay or paint as well as a lot of coloring pages.
Diggerland USA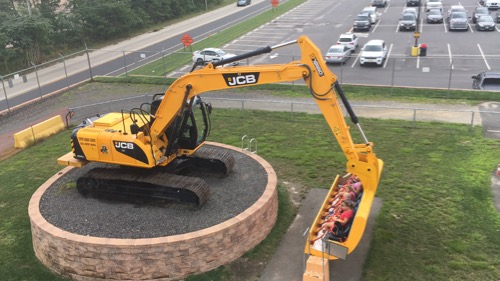 Diggerland USA is one of our favorite destinations each year in New Jersey from exploring must do experiences to sensory experiences! If you have a digger in your life, check out these fun coloring pages!
Disney Nerd Coloring Pages
We have to share a link to Disney coloring pages! Here is a great resource.
Hersheypark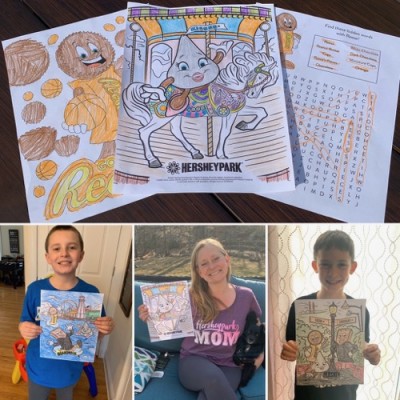 Hersheypark and Hershey's Chocolate World are also offering fun coloring sheets for kids to complete at home. There are mazes and word searches too. After coloring, make sure to post them and tag Hersheypark. You may find your picture featured on the Hersheypark social media pages!
Knoebel's
Check out the Knoebel's Facebook page where each week there are sharing a different coloring sheet.
Monster Jam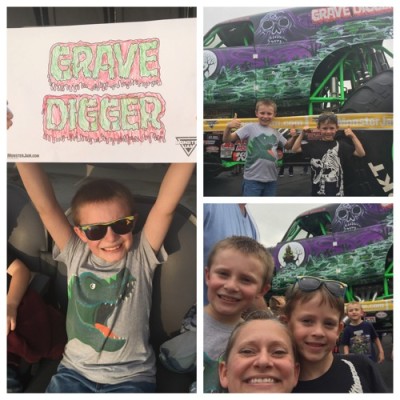 Check out the Monster Jam page to see what coloring pages they have available for your truck enthusiast.  This is a great way to get kids excited before they see the show even if it's in a few months. Check out our reviews here!
National Park Service
Color the pages of birds Lewis & Clark would have encountered or the John Day Fossil Beds, the National Park Service has compiled historical coloring pages (scroll down on the link) and look at the other activity guides they have!
Somerset Patriots
Follow their Facebook page to see new activity pages like this one!
Yankees Coloring Pages
Mommy University is based in NJ which means one of us is definitely going to be a huge Yankees fan! While Spring season is not kicking off this year, your Yankees' fan can remain excited by completing word hunts, spotting differences, and coloring pages!
What are your favorite at-home art experiences? Share it in the comments below and we will add it to this post!
If you like this post, you might like this!