Just because Hersheypark is currently closed, it doesn't mean you can't be Hersheypark Happy! My boys love doing themed days so we decided to have a day (actually several days) dedicated to all things Hershey. There are so many fun ways to celebrate the Sweetest Place on Earth, and here are some of our favorites! (I included Amazon affiliate links to make your planning easier.)
Hersheypark Activities for Kids to do At Home
Read, Read, Read
One of my favorite memories of staying at the Hersheypark Camping Resort is sitting outside our cabin enjoying a Cocoa Beanery coffee while reading Who Was Milton Hershey? It was so relaxing. To recreate this serene feeling, we decided to read books for Hersheypark Day. There are a lot of books out there about Milton Hershey and his incredible legacy. Kids can also read books about chocolate and how it is made. Here are some book suggestions: 
Make Your Own Candy Themed Board Game
My son decided to make his own board game the other day which I thought was such a great idea! He based his idea off of Candyland but used Hershey's candy instead. Creating a board game is a wonderful way to encourage creative thinking while enhancing problem solving, spatial reasoning and strategic thinking skills.
Chocolate Science Experiments
There are so many fun science experiments you can do with chocolate. You can predict and then experiment to see which candy bars will sink and which ones will float. You can also see which ones will melt first and last. We did this one and were surprised by the results! If you want to do something even more challenging? You can make a solar oven and then see if you can make s'mores!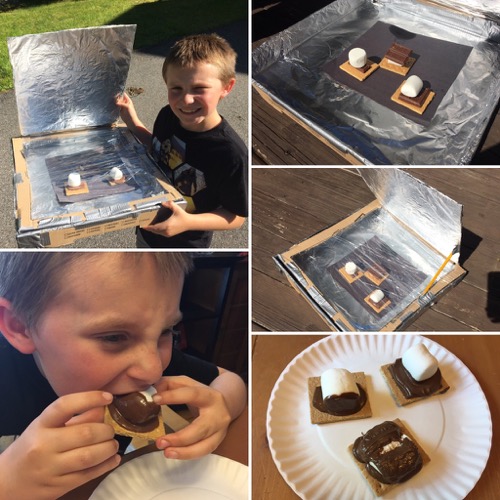 Blind Chocolate Tasting
We love the chocolate tastings at Hershey's Chocolate World and Hershey Story so we decided to do our own version at home. To add some excitement and make it more challenging, we did a blind tasting. I set out a variety of chocolate candy options, blindfolded the kids and then had them guess what each one was by using all of their senses. Not only was it fun, but it was delicious too!
Laser Fun
If you can't go to the park to ride Reese's Cupfusion, why not create your own version at home? Kids can play inside or outside and enjoy hours of laser fun. I recommend using Laser X to play laser tag. Not only is it fun, but it also helps build gross motor, fine motor and motor planning skills. You can also use ProjeX for an indoor target shooting gaming experience similar to Reese's Cupfusion!
Make Your Own Boardwalk Game
One of my family's favorite activities at Hersheypark is playing boardwalk games. For Hersheypark Day, we decided to make some of our own boardwalk games like ring toss and toss a ball in a bucket. Throwing a basketball in a hoop or a football into a target are also great ideas. You can also purchase the Unbored Carnival Games Kit from Mindware to get started!
Make Your Own Candy Bar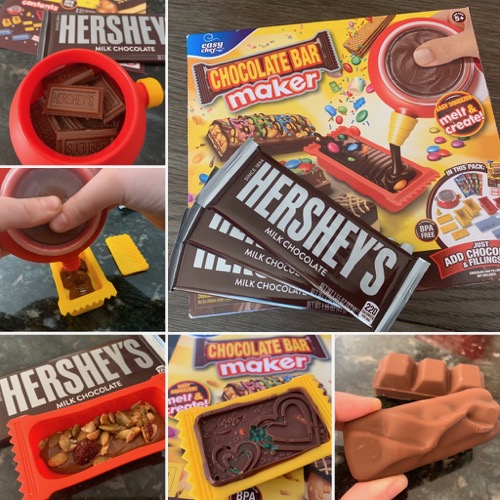 Hersheypark Day would not be complete without making candy right?! You can purchase candy molds on Amazon or an entire candy bar making kit like the Chocolate Bar Maker from Moose Toys (pictured above). For my candy bar, I added trail mix while my husband added Girl Scout cookies. The boys added marshmallows, sprinkles and chocolate candy pieces. Who knows? Maybe if you are really creative, Hershey will like your idea and recreate it!
Make S'mores
We LOVE making s'mores at the Hersheypark Camping Resort. It is an activity we look forward to every summer. Hersheypark and Chocolate World also offer unique s'mores options so we decided to recreate these experiences at home too! You can add other fun ingredients to your s'mores like Reese's, bananas, pretzels and more.
Study Animals
ZooAmerica is one of our favorite stops when visiting Hersheypark. In honor of this wonderful zoo, you can study animals during your Hersheypark Day. Since ZooAmerica features animals found in America, you can make your own list of native animals as well as draw pictures. You can also visit the ZooAmerica Facebook page for LIVE animal encounters and zoo tours.
Design a Milkshake
I am seriously missing the King Size Shakes at Hersheypark! They are a MUST HAVE each trip to the sweetest place on Earth. While home, why not create your own shake. Hersheypark has a coloring page you can use to design your masterpiece.
Color a Picture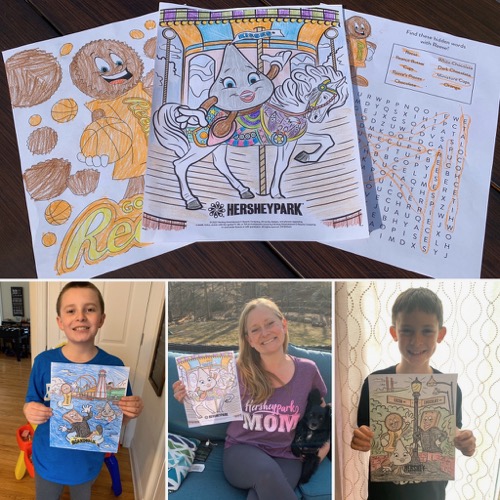 Hersheypark and Hershey's Chocolate World are also offering fun coloring sheets for kids to complete at home. There are mazes and word searches too. After coloring, make sure to post them and tag Hersheypark. You may find your picture featured on the Hersheypark social media pages!
Make Your Own Roller Coaster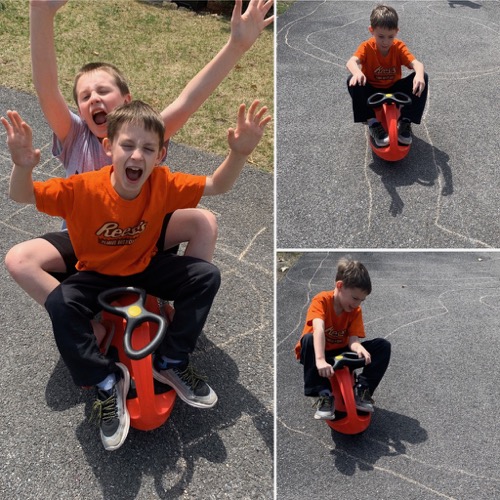 During our Hersheypark Day, my boys made their own roller coaster. Well, not a real one, but it was just as fun. They drew tracks on the driveway then took turns rolling down it. They had to use teamwork, problem solving skills and spatial awareness to develop the coaster. They were also building STEAM and perceptual reasoning skills while having fun! When you're done, head over to the Hersheypark website to enjoy some virtual coaster rides!
There you have it! Those are some of our ideas for a sweet Hersheypark Day at home! Share your experiences in the comments section below.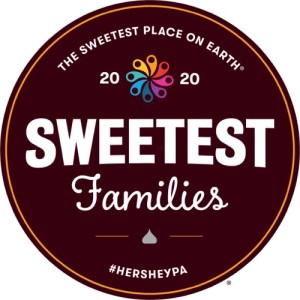 You may also enjoy: