"Mom, mom, mom, mom, mom…!"
Today was our first day of mandatory homeschooling. I knew it would be tough but it was even harder than I imagined. My 8 year old, 2nd grader was up at 7am and already wanted to start his morning work. My 10 year old, 5th grader decided to start with math instead of journaling like I asked. Needless to say, that did not go well. By 7:30am, I felt like I was losing my mind. One child was practically in tears while the other one was under the table because I told him that sentences start with a capital letter. By 10am, I was sending texts to my son's teacher asking how she deals with him all day.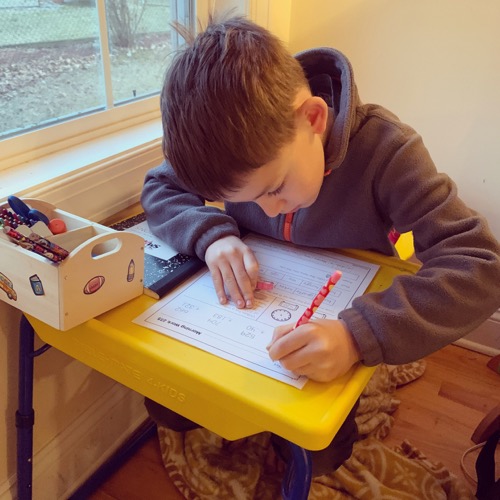 Learning how to work from home while teaching my kids at the same time is going to be very interesting. I technically had a snow day for my job today so my work doesn't get thrown into the mix until tomorrow. I attempted some work and it was a disaster. I thought I had everything perfectly planned and ready but boy was I wrong. Today was eye opening and here are some things I learned in just 5 hours!
Don't do anything before having coffee!
Don't start with math!
5th grade math is hard. I mean really hard!
Be flexible.
Use your schedule as a guide, not a rule.
Take breaks especially ones that involve going outside.
Let your kids connect with their friends online.
It is VERY hard to separate mom from teacher!
Kids ask a lot of questions.
GoNoodle is amazing and the perfect way to take a brain break!
I need more snacks in my house. Our favorite snacks are Little Bites mini muffins. My boys each eat at least one pack a day. I definitely need to stock up!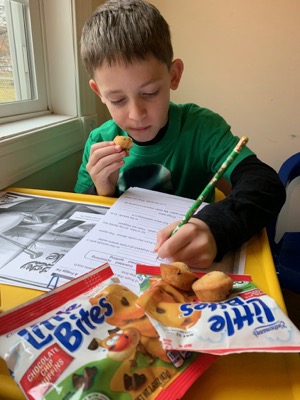 Nothing about this is normal.
I need to buy more leggings.
I'm not as patient as I thought.
Talking to a friend is a daily necessity! Thank you Wine in Mom for that reminder.
Just breathe!
What did I learn most of all though? I learned that teachers are the most incredible, amazing, selfless, thoughtful, caring people in the ENTIRE WORLD! They are magical creatures like unicorns and wizards. Better yet, they are superheroes. Having special powers is the only way to explain how they teach our little angels monsters each day!
My little one's teacher text me back this morning and calmed me down despite everything she has to do, and my older son's teacher emailed him back immediately when he needed help with a math problem I didn't understand. They are making themselves available for whatever the kids and parents need and putting us first like they always do. After spending one morning doing school work with my kids, I learned that teachers are really angels sent down from heaven. I work in education every day and see how hard teachers work. I see them put their heart and soul into everything they do but after today I see teaching in an entirely new way. Thank you teachers for everything you do!
You may also enjoy: