Every year we kick off the holiday season in Hershey, PA. Where we stay and who comes with us may change, but one thing always remains the same. We always make the Hershey Story our first adventure! While many people know about the holiday lights at Hersheypark and the Chocolate House at Chocolate World, many don't know about all the holiday family fun at the museum. On select days in December, The Hershey Story: The Museum on Chocolate Avenue turns into a holiday wonderland with activities that guests of all ages can enjoy! Here is a look at all the holiday fun and excitement.
Holiday Family Fun at The Hershey Story
Breakfast with Santa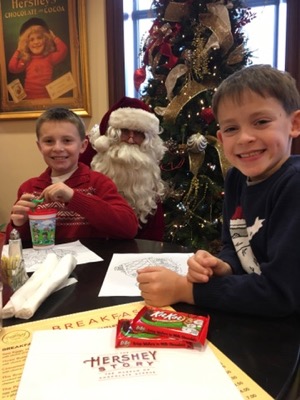 This was our second year attending Breakfast with Santa at The Pantry Cafe at the museum, and we absolutely loved it. The event takes place November 30, December 7, 14 and 21 8:30am-11:30am and reservations are not required. Guests can enjoy a relaxing breakfast while chatting with the man of the hour, Santa! Families can take pictures for FREE so make sure to bring your camera.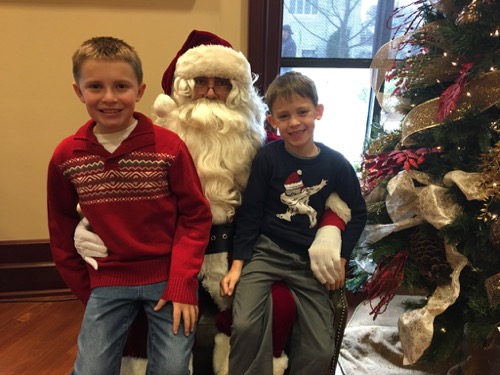 Upon being seated, kids are provided coloring sheets to stay busy which my boys colored happily. When finished, my son gave his to Santa which he truly appreciated.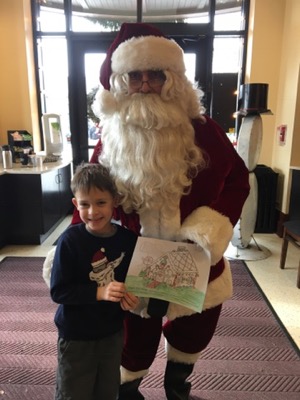 Snowball Saturdays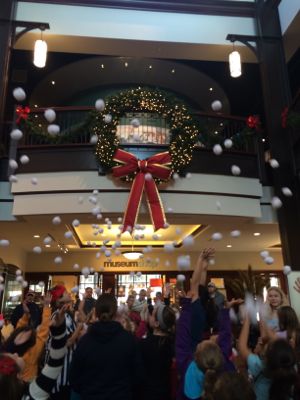 What kid wouldn't love to have an indoor snowball fight? My boys look forward to this event each year so we make sure our visit takes place on one of the Snowball Saturdays weekends. This year the dates are December 1, 8 and 15. A friendly Hershey Story staff member leads the children in a snowball fight they won't soon forget! After the stuffed snowballs are dropped from the second floor, kids can grab them and start throwing! There are fun games too which may involve throwing snowballs at the parents (wink wink). During the event, kids will also have the chance to meet and take pictures with Coco of Hershey Bears and the Museum's own snowman. This event is FREE and museum admission is not required!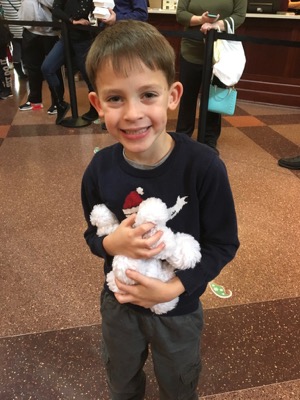 Little Elves Workshop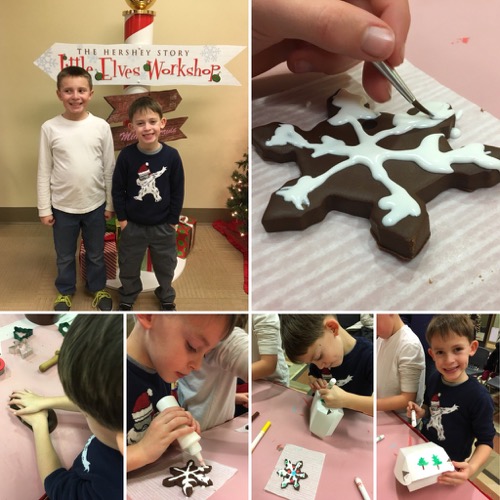 My boys have been participating in the Little Elves Workshop for as long as I can remember. For just $5/ornament, it is the perfect holiday activity. Each year my boys pick a different shape for their ornament then have a blast decorating their chocolate ornament and box.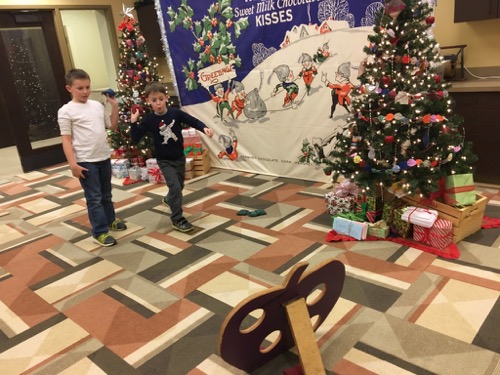 After making the chocolate ornaments, we had fun playing games and taking pictures. There was a bean bag toss game that my boys could have played for hours as well as a table full of vintage toys. Take a look at our video of Snowball Saturdays and Little Elves Workshop from last year:
Have a child with sensory needs? The Little Elves Workshop offers Sensory Friendly events for children with autism and other sensory related disabilities. A social story is available on the website to help prepare the children for the event. The next Sensory Friendly event is December 28 9am-10am.
Holiday Themed Chocolate Lab Classes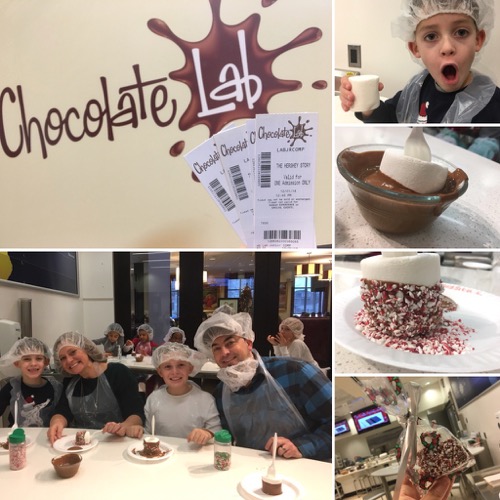 Now through December 31, guests can register for holiday themed Chocolate Lab classes. We enjoyed our first Chocolate Lab class and LOVED it! We took the Marshmallow Mischief class which is only available on weekends. We had fun dipping giant marshmallows in chocolate and then decorating them. We also learned a lot about the chocolate making process. For instance, did you know that Theobroma Cacao (a.k.a. cacao tree) is a fruit tree and the beans grow on the trunk? We were also able to taste chocolate nibs which are definitely an acquired taste.  Check out my video here:
Chocolate Lab classes are 45 minutes long and guests must be at least 4 years old to participate. Here are the other fun holiday themed classes you can choose from:
Candy Cane Bark
Chocolate Reindeer
Create Kris Kringle
Make a Very Merry Bar
Let it Snow Chocolate (only available on weekends)
Bonus:
Explore Mr. Hershey's Cuba
Although it is not holiday themed, exploring the new exhibit is a MUST DO during your visit to the Hershey Story. Mr. Hershey's Cuba is an interactive exhibit that teaches guests about Milton Hershey's significant impact on the lives of many Cubans. Milton Hershey purchased land in Cuba in 1916 and by 1918 his first mill was up and running. Learn all about how sugar was made with interactive stations, pictures and timelines. This exhibit is included with museum admission.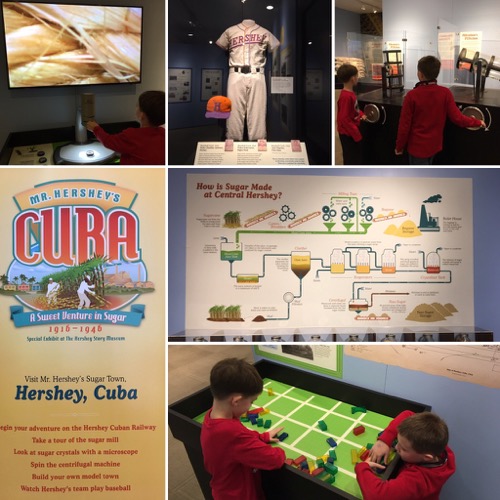 There are so many things to see, do and explore at The Hershey Story: The Museum on Chocolate Avenue this holiday season and all year long! Plus, if you stay at the Hershey Lodge or Hotel Hershey, you will receive complimentary admission. To learn more, please visit the Hershey Story website.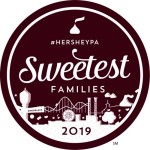 As a member of the Sweetest Families program, I am provided passes to incredible Hershey events, programs and activities in order to share their sweet learning adventures!
You may also enjoy: