We are HUGE fans of Tiggly in my house and at Mommy University. We bring our Tiggly Shapes and Counts on every road trip (short or long), and my kids play Tiggly Chef almost every day. I have always found their games to be a wonderful way to help kids learn and grow while also having fun. So when I heard about Tiggly Words of course I got really excited!
I was first introduced to Tiggly Words at Toy Fair NY in February 2015. It was just as amazing as Shapes and Counts, and I knew it would bring learning to another level. Since that day, I have been patiently waiting for its release. You can imagine my excitement when the box finally arrived in the mail. Tiggly Words was finally here!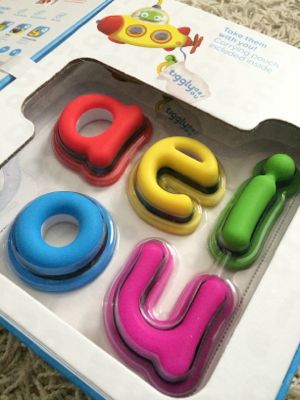 My 6-year old son who is learning to read was so excited when he saw the 5 interactive vowel toys (a,e,i,o and u) in the Tiggly Words box. Just like the Shapes and Counts toys, these vowels are durable and colorful making kids excited to learn and play. Tiggly Words also comes with 3 apps that can be downloaded for FREE using the code provided. Tiggly Words offers hours of learning fun!
Tiggly Words is easy to use so it allows for independent play. To begin, just download the apps then tap on the app you want to play. The child will be prompted to match the letters on the screen which means the learning begins immediately! Once the letters are matched, the game begins! It's that easy. Each app offers a different learning experience that focuses on a variety educational skills. Kids will focus on fundamental letter skills to decoding to problem solving. It's a wonderful way to get children started on their reading journey!
Exploring the Tiggly Words Apps
Submarine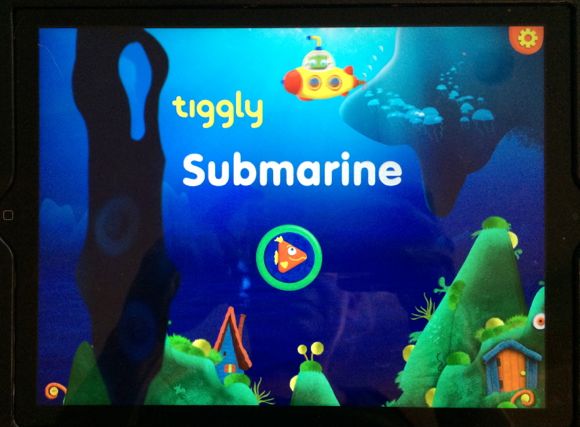 Submarine is a fun and exciting underwater learning adventure. While playing, kids will encounter various sea creatures as well as create their own using their vowel toys. As they explore, they will learn simple words and spelling patterns as well as expand their vocabulary.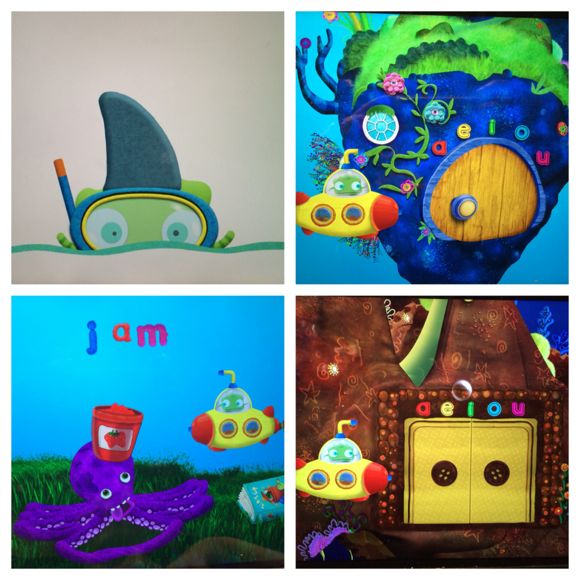 Submarine pairs words with pictures which helps with the learning process. It also pairs actions with words allowing kids to better understand the word and it's definition. All this is done in a fun, colorful and exciting way that keeps kids engaged for hours!
Tiggly Tales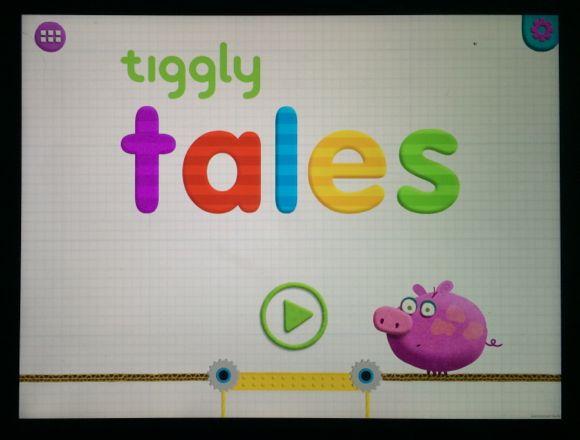 Tiggly Tales is my kids' favorite app from Tiggly Words. For this game, two end letters are provided and the child must tap a vowel on the screen to complete the CVC (consonant-vowel-consonant) pattern. As each new word is created, the meaning of the word comes to life in the form of an action, object or story. If it is not a word, a spring will discard the vowel, and the child must try again. This game helps kids learn vowel sounds, create words and decipher between nouns and verbs.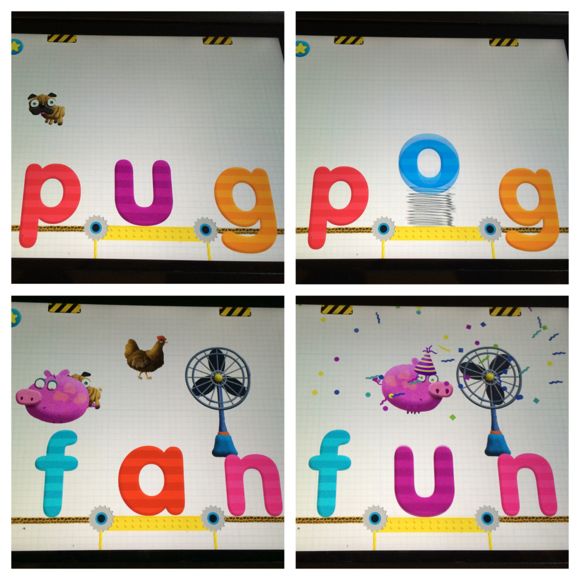 My boys love playing this game and seeing what they can create.  This app is great for teaching word building and story telling as well as spelling and phonics. It was so fun watching their "pig" come to life, seeing the pirate come out to grab his "peg" and watching the little "pug" walk across the screen. This app is also great for enhancing memory skills as my boys began to remember what words they could create and what objects or actions would appear. This is a great skill for learning site words.
Tiggly Doctor
Tiggly Doctor is an adorable and quirky game that really taps into kids' imaginations. It does a wonderful job of teaching words through visual representations and story telling. While playing, kids will learn the names of various tools as well as actions involved in helping a patient get better. In other words, they learn to decipher between nouns and verbs. They also learn short and long vowel sounds, word building skills, decoding, problem solving and story telling.
This game is really silly which makes it even more entertaining for kids. When children are engaged, they are more engrossed in the learning experience. By making it fun to learn words, kids are better able to grasp the information presented and remember it for later.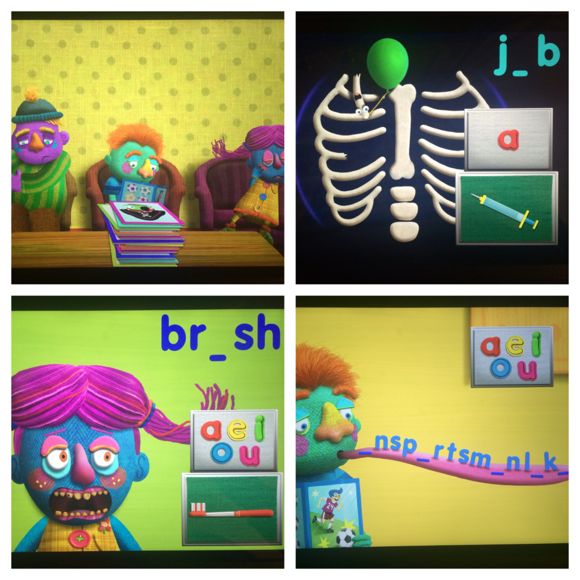 All 3 Tiggly Words apps can be played on your iPad WITHOUT needing WiFi. For me, that is a major plus as it becomes a more accessible learning program that can be played anywhere, anytime of day. My kids love playing Tiggly Words in the car, in bed, at the kitchen table and even on vacation. They have so much fun playing independently and working together, that they don't even realize how much they are learning. I love listening to them laugh as they create new words in Tiggly Tales or treat a patient in Tiggly Doctor.
Tiggly Words comes with a cloth carrying bag making it easy to carry in your purse, diaper bag or carry-on luggage for a long flight. It's also light weight so the kids can carry it themselves. Soon, Tiggly will also be releasing a stuffed Tiggly toy that will be able to hold all the Tiggly toys. I CANNOT wait for this to be released because I will be the first in line to buy one!
As you can clearly see, I am a very big fan of Tiggly. It's not because they offered me a sample to review, but because it really works! I see my kids learning and growing every time they take out their Tiggly Words. I see the magic in their eyes as they play each app and learn each new word. Tiggly offers an amazing and unique learning experience that will continue to expand young minds for years to come!
So what are you waiting for? Purchase your own Tiggly Words today on Amazon for only $29.95, and the let the fun and learning begin!
You may also like:
Making Math Easy and Fun with Tiggly Counts