Mommy University is so excited to partner again this season with The Growing Stage: The Children's Theatre of New Jersey. They offer a family-friendly environment perfect for a child's first theatre experience as well as for children with some sensory needs. In exchange for tickets to each performance, we are so happy to be able to bring you all the entertainment this season as well as our honest review of each show.

"We are not in Kansas anymore!"
The beauty of theatre is that it enables audiences to travel the world and acquire new experiences without needing a passport. The Growing Stage – The Children's Theatre of NJ, located in Netcong, will be launching it's 37th Main Stage Season where you can travel to Oz, Toyland or across the pages of American history. As a Mommy University Learning Partner, we have had the distinct pleasure of attending their highly crafted performances for several years. With each show, I have watched my children fall in love with music, stories and characters from a diverse genre. The adventures within the 2018-19 season are designed to thrill families and develop an appreciation of the performing arts.
2018-2019 Season at The Growing Stage
THE WIZARD OF OZ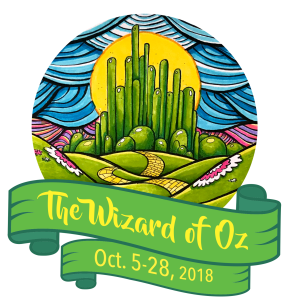 October 5-28
What happens when Dorothy, a young girl, who lives on a Kansas farm with her family and adored dog Toto, is swept up in a cyclone that transports her to the magical Land of Oz? Her house lands on the Wicked Witch of the East which triggers a chain of events that lead her down the yellow brick road to see the Wizard. Joining her adventures are various characters that have their own obstacles to overcome but Dorothy is determined to find her way home again.
BABES IN TOYLAND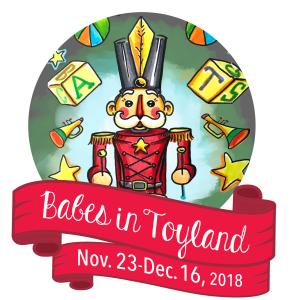 November 23 – December 16
Take a journey to the Land of Make Believe where there seems to be discord. Mother Goose is being threatened by Barnaby who insists on marrying her daughter, Bo Peep, otherwise she will be evicted. One of the three pigs cannot be found and Christmas is in danger! A hero is needed to save the day but who can help? The Growing Stage adaptation will mix the Victor Herbert operetta and the Laural & Hardy classic film to entertain those young and young at heart in this holiday celebration.
JOHN HENRY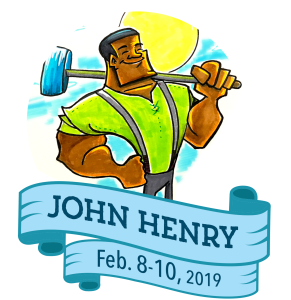 February 8-10
John Henry is the first African American folk hero that helped build the railroad tracks after the Civil War. The story follows Jayjay and Grace, children of railroad workers whose parent's jobs are threatened by the invention of the steam drill. Jayjay's dad challenges it with a race to see whether man or machine is more powerful. When John Henry's conquest ends in tragedy, it is Jayjay that will find a way to honor his father's heritage.
A BETTER PLACE TO BE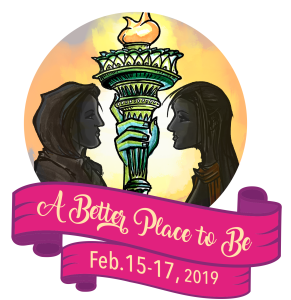 February 15-17
The American dream is filled with stories of individuals escaping poverty, pain and suffering for the promise of a better world. A Better Place to Be is an original piece that brings together the immigration journeys of two young women including the story of The Growing Stage Founder and Executive Director Stephen L. Fredericks great-grandmother and a Syrian girl. While there is a difference of two hundred years when their journeys occurred, there will be some stunning similarities.
CURIOUS GEORGE & THE GOLDEN MEATBALL
March 3-19
All-You-Can-Eat Meatball Day comes only once a year but George has been waiting for this day all month. In fact, he is helping his friend, Chef Pisghetti, cook yummy meatballs and volunteers to help serve the crowd but, strangely, no one attends this annual event! Instead, the neighborhood has decided to see the Meatballs-o-Matic machine built by Phinneas T. Lightspeed. A disappointed Chef Pisghetti gives up on cooking until George is determined to solve this problem. He enters the Chef's meatballs in the world-famous Golden Meatball Contest in Rome and wherever the inquisitive monkey goes, adventures and laughs are sure to follow.
POPPER'S PENGUINS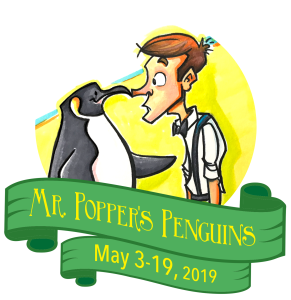 May 3-19
In the town of Stillwater, Mr. Popper is at home dreaming of Arctic adventures that he can't pursue since there are no more houses to paint until next spring. The unexpected arrival of a lively penguin named Captain Cook leads to a snowdrift in the living room and a dozen spirited penguins living in the house. But penguins need to eat and the bills keep going up (canned shrimp is not cheap) so Mr. Popper decides to train the creatures and take the show on the road. A delightful musical with an upbeat soundtrack, you will leave believing in ingenuity and determination.
From classic stories to iconic tales, The Growing Stage has created shows to entertain, educate and amaze audience members of all ages! Purchase Season Tickets now to see all 6 magical productions! You can also purchase individual show tickets at affordable prices. Tickets on Saturday and Sunday are $28/adult, $22/senior and $18/child. To reserve your tickets or order a package visit www.growingstage.com or call the Box Office at 973 347-4946. You can also email the Box Office at boxoffice@growingstage.com. Make sure you ask about group rates and birthday party packages too!