New this year to the Epcot International Flower and Garden Festival is Spike's Pollen Nation Exploration! Similar to the Egg Hunt, this exploration takes guests on a scavenger hunt around World Showcase at Epcot. It is a fun interactive way to get kids learning while having fun!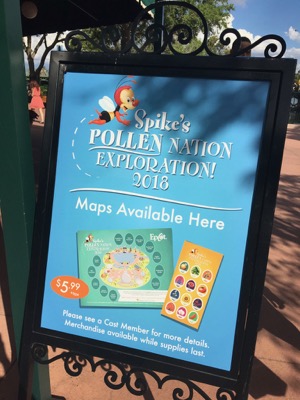 To get started, guests purchase a map at one the select Flower and Garden stores within Epcot. The map is only $5.99 and comes with stickers. This makes it an affordable souvenir too! The price includes the prize participants can earn when the adventure is complete.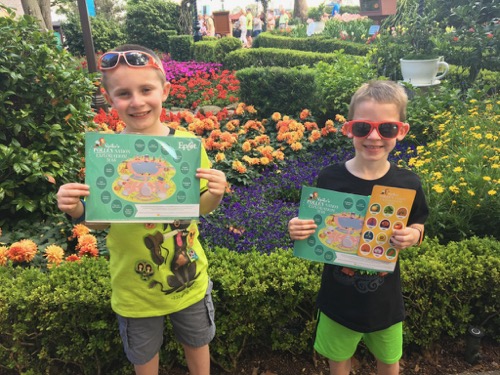 To complete the exploration, participants have to find Spike hiding in 12 gardens around the festival. The gardens are labeled on the map but it is important to note that they are not necessarily found near the country they are placed next to on the map. For instance, the space where the Italian Garden sticker goes is actually next to Mexico on the map. This can be confusing for young kids especially those used to following the egg hunt map.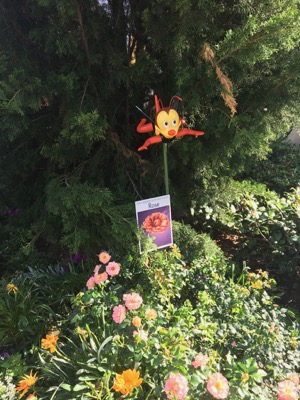 As participants locate the garden listed on the map, they have to find the specific flower that Spike has pollinated within that garden. Participants then place that flower sticker on the map in the corresponding space.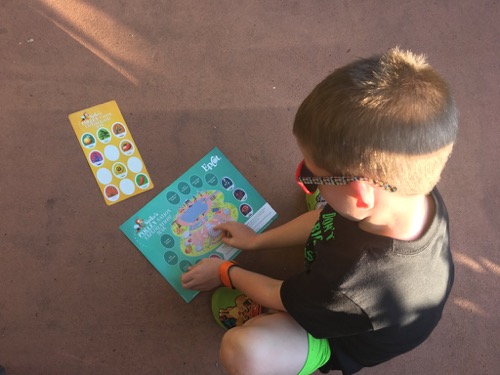 Once the map is complete, guests can bring it to the Port of Entry for their prize. Participants can choose from 3 packs of embroidered patches (while supplies last).Which one would you choose?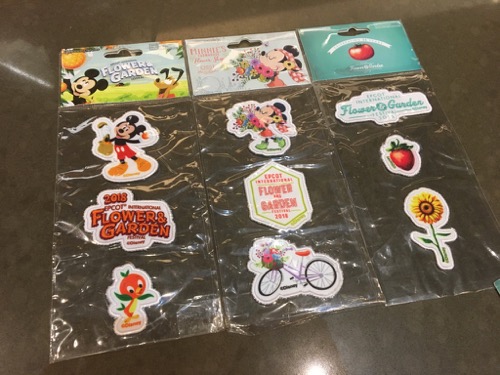 My family had so much fun completing Spike's Pollen Nation Exploration. It was a family adventure that offered so many wonderful brain boosting benefits! The exploration encouraged my kids to explore each country and learn something new about it like what flowers are used to make English tea and what the special trees are called in Japan. We also learned about gardening and the various flowers that exist around the world. Lastly, Spike's Pollen Nation Exploration got my family walking and exploring. It was a fun way to exercise while also learning!
Spike's Pollen Nation Exploration takes place for the length of Epcot's Flower and Garden Festival and admission to Epcot is required to play. This year's festival ends on May 28 so don't miss your chance to enjoy this fun adventure!
You may also enjoy: