I am so unbelievably excited to share that Mommy University has partnered with Hersheypark and Hershey, PA to share with you all their sweet learning adventures.
It is safe to say that we are a Hershey family. I have vacationed in Hershey since I was a little girl, and now I keep the tradition alive by bringing my children to the sweetest place on Earth. We love all the family experiences including exciting rides, wonderful shows and, of course, all the chocolate. Hershey is the place my boys rode their first roller coasters and played their first carnival games. It is where my son got his favorite stuffed animal, and even though it is falling apart, he still sleeps with it every night. Hershey holds a very special place in my heart and I know it will for you too!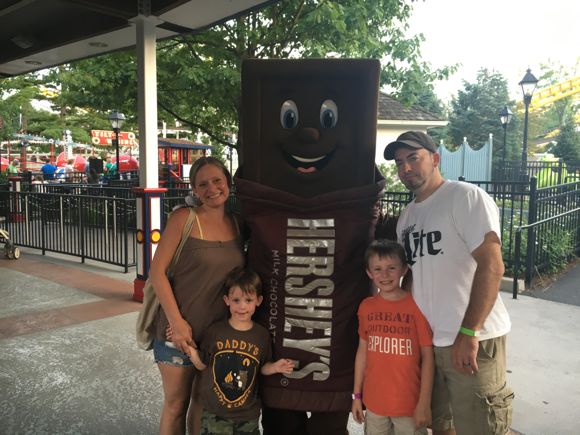 We have been visiting Hershey during the summer season since 2012 when my youngest was only 7 months old. We love everything about summers in the sweetest place on Earth. Each summer the excitement and the adventures get even sweeter. It's partly because my kids are getting older so we are able to stay out later and experience more together as a family. It's also because Hershey is always surprising us with new experiences such as new rides, shows and games. Each summer is a new adventure full of amazing memories.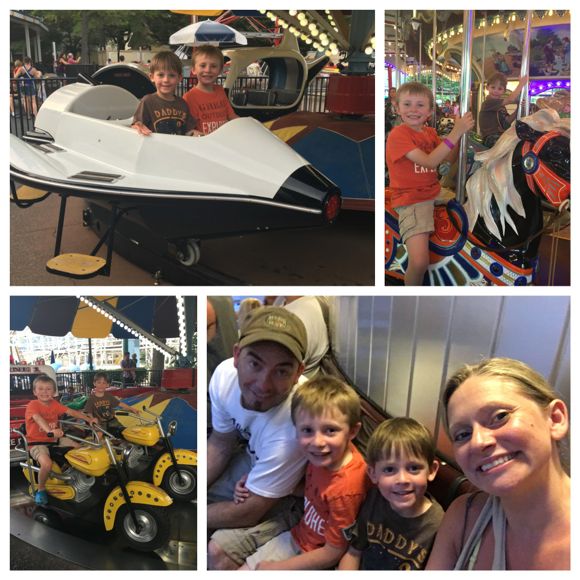 Each season there are certain must-do experiences. During Christmas, it's the dancing holiday lights, the holiday themed shows and, of course, visiting Santa, while during the fall families can enjoy haunted adventures and trick-or-treating. I have put together a list of some experiences I believe you can't miss when you visit Hersheypark this summer!
5 Must Do Summer Experiences at Hersheypark
Explore The Boardwalk
What's more fun in the summer than enjoying a waterpark? Well you're in luck because right in the heart of Hersheypark is The Boardwalk, a sweet waterpark experience like no other. From a lazy river to water slides to splashpads, there is something for Hershey guests of all ages to enjoy. The Boardwalk is the perfect place to beat the heat and enjoy time together with friends and family.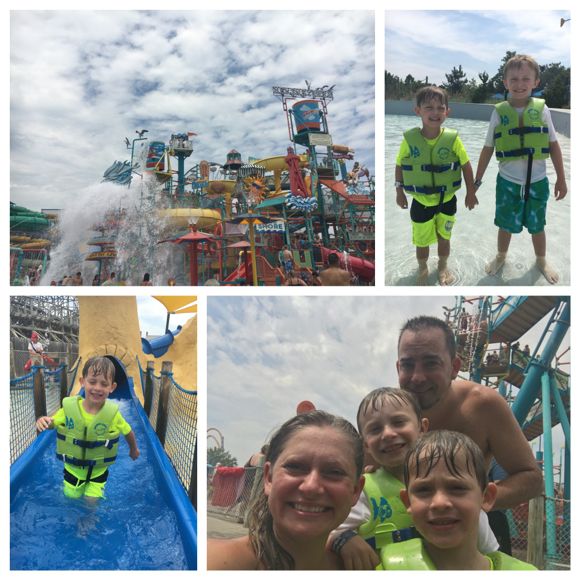 Little ones will love Sandcastle Cove and Shoreline Sprayground, while older kids will enjoy the thrilling slides at Coastline Plunge and the Waverider. The entire family can enjoy time together on Intercoastal Waterway (Lazy River), The Shore (Wavepool) and East Coast Waterworks. This summer Hersheypark is also adding 2 new waterslides to the Boardwalk! Breakers Edge Water Coaster is the first hydroMAGNETIC coaster with flying saucer turns that will offer a thrilling experience for the entire family. Rafts fit 4 riders making it a perfect experience for family and friends. Whitecap Racer is the longest mat racing slide in the world. Riders will race through turns and tunnels and choose between 6 colorful racing lanes. Learn more about both slides here.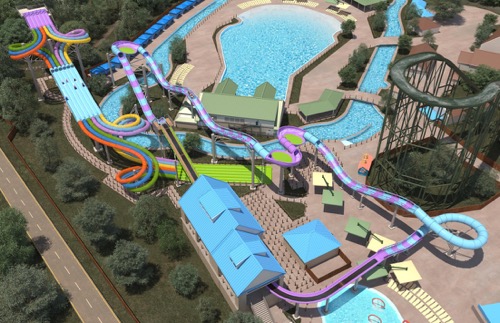 Ride the Kissing Tower at Sunset
When you purchases a ticket to Hersheypark, you are able to visit the night before your full day visit for a preview. This allows families to explore the park and map out their next day's adventures. It also allows you to experience attractions with little to no lines. I recommend this summer riding the famous Kissing Tower at sunset. It is a spectacular experience your family will never forget. It allows you to see everything the park has to offer while learning a little history about the sweetest place on Earth.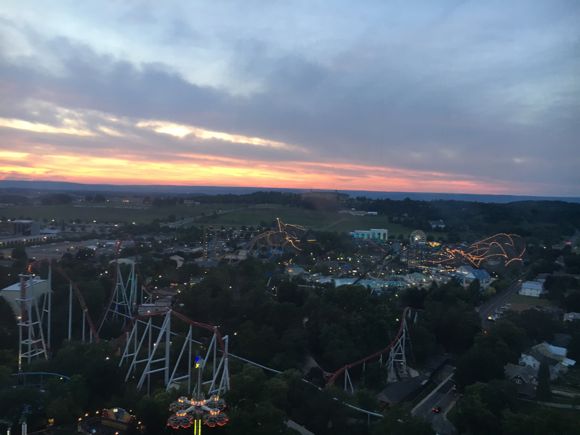 Enjoy Water Rides at Night
Like I said above, taking advantage of the preview lets families enjoy rides with less lines. Last summer, we decided to ride the Coal Cracker at night. During the day, many water related rides have long lines (especially on the weekends) but on the night we previewed the park, we practically walked right into our log flume. What I loved about this adventure is that we were able to experience it as a family.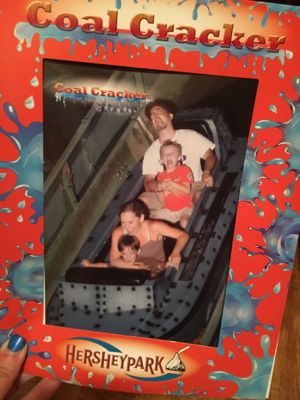 Both of my boys were tall enough and we were able to sit together in one flume. Since it was at night, we got to see the sunset from the top of the ride which was amazing. We all held on tight to each other as the ride zipped through dips and turns. We screamed and laughed together as a family especially on the big drop. It was a wonderful bonding experience. This summer check out one the water rides at night like the Coal Cracker or Tidal Force!
Check Out a Show
During the summer there are shows you may not have the chance to see during the colder months. In the Music Box Theatre, you can enjoy Once Upon… which brings your favorite storybook characters to life. It is a wonderful show full of energy and excitement. Plus, it offers a great way to escape the heat as the theatre is air-conditioned. Additional entertainment found around the park includes performances by The Waves, The Soda Pops and The Good Time!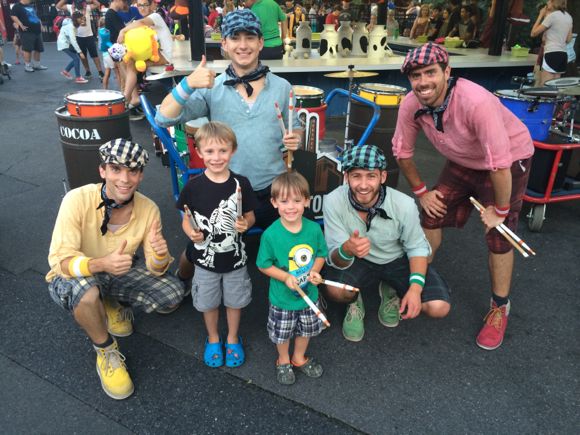 Another summer favorite is strolling shows. Throughout the day, guests will be entertained by bands and singers as they stroll around the park. The Cocoa Rhythm is an upbeat and talented group of musicians that delight audiences with the art of drumming. It is a spectacular performance. The Hersheypark Band can also be found strolling the park entertaining guests!
Rent a Cabana
Out of the past 4 summers we have vacationed in Hershey, for 3 of them we have had a cabana. The one year we didn't get one, we regretted it! The cabanas are located in The Boardwalk along the Intercoastal Waterway (lazy river). You even have private access to the lazy river which, on a hot summer day, is the #1 reason to get a cabana. Each cabana has 2 lounge chairs, 2 small chairs and a table with 4 chairs. You also have a fridge stocked with 12 bottles of water. You can also stay hydrated by using the provided refillable mug at the drink stations located near the cabanas.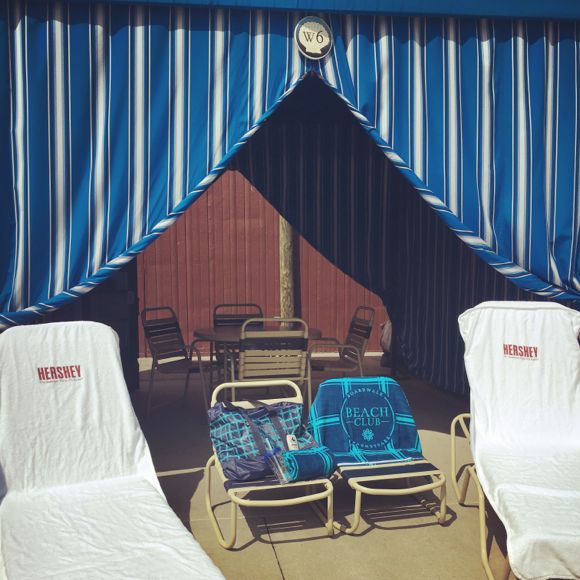 I would NEVER visit Hersheypark in the summer again without the cabana. It is perfect for young kids who need to take a nap during the day, great for grandparents who need a break and a wonderful space to relax and enjoy time with family and friends. It also offers great shade from the sun. The cabana is priced for 4 people but can fit up to 6. Each guests goes home with a Hersheypark Beach Club towel, and the group gets a beach bag and suntan lotion.
There is so much to see, do and explore at Hersheypark this summer! What is your favorite sweet summer adventure?
The Hersheypark Summer Season starts April 27 and continues through  September 30th. To learn more about Hersheypark in the summer and how to purchase tickets, please visit their website.
You may also enjoy:
Our Sweet Learning Adventure at Hersheypark
5 Brain Boosting Reasons to Visit Hersheypark
10 Tips for Visiting Hersheypark with Kids