I am so unbelievably excited to share that Mommy University has partnered with Hersheypark, The Hotel Hershey and The Hershey Story to share with you all their sweet learning adventures. This holiday season, we were hosted at The Hotel Hershey and provided passes to Hersheypark and the Little Elves Workshop so we can bring you all the magical adventures Hershey, PA has to offer!
There is something magical about celebrating Christmas in Hershey. Seeing families laughing and holding hands, smelling the melted Hershey chocolate in the delicious s'mores and watching the unbelievable light display, all add to the wonder of the holiday season. This is especially true when visiting Hersheypark.
For those who have not yet had the pleasure of visiting Hershey during the holidays, Hersheypark is transformed into a holiday wonderland called Christmas Candylane. Open until December 31, 2015, Hersheypark offers a wonderful way to kick off the holiday season. Young and old alike will create sweet memories to last a lifetime!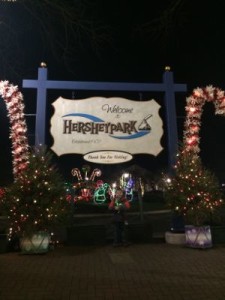 Since I was little I have been visiting Hersheypark during the holidays. It is a tradition that I wanted to continue my own children. Since my youngest is a December baby, we have made a trip to Hershey a birthday adventure for the past 3 years. I love seeing the excitement in my kids' eyes when they see all the lights and the smiles on their faces when they ride their favorite rides.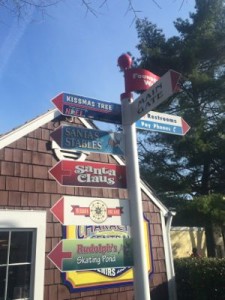 Hersheypark Christmas Candylane offers hours of fun including over 40 rides the entire family can enjoy. They even have 4 roller coasters running this holiday season. What I really love, however, are all the holiday activities. There are so many fun ways to enjoy the magic of Christmas while exploring Hersheypark this holiday season!
10 Magical Holiday Experiences at Hersheypark
Holiday Shows
At various times throughout the day, families can enjoy a heartwarming holiday show at the Music Box Theatre. A Music Box Christmas: The Littlest Tree is a beautiful tale about an elf searching for the perfect Christmas tree. It a wonderful representation of the spirit of Christmas.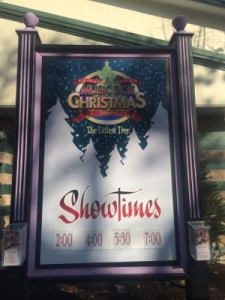 Train Ride
Every time we visit Hershey, we have to ride the train. The holidays, however, offer some extra special magic as there is an amazing light display throughout the ride. Kids and parents will be in awe of the beauty.
Holiday Storytime
Offered at The Cookie Workshop, Holiday Storytime is a delightful way to celebrate the holidays. Families can join one of Santa's elves in a fun and engaging storytime that ends with a special guest appearance. My boys loved listening to 2 holiday stories while enjoying the festive backdrop!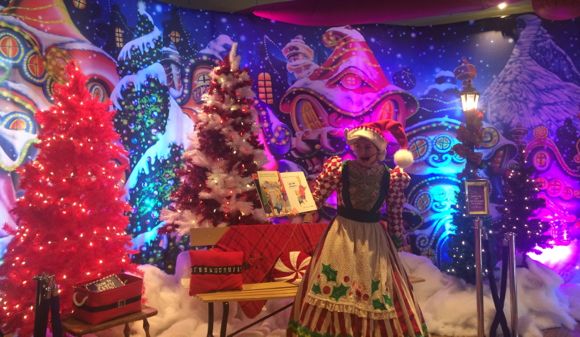 Visit with Santa
Before or after Holiday Storytime walk over to Santa's Candy Cottage to see the Jolly Old Elf himself. Kids will love sitting on Santa's lap and telling him what they want for Christmas. Families can take their own pictures or purchase ones from the staff photographers. Want to spend some more time with Santa? Make a reservation at Hersheypark Place for a fun-filled breakfast or lunch with Santa, Mrs. Claus and their friends. Families will also enjoy stories, songs and a special treat from Santa.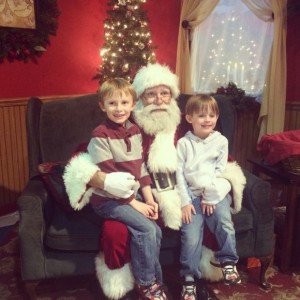 Holiday Train Display
Located near Santa's Candy Cottage and Holiday Storytime is a gorgeous holiday train display. Families will love walking all the way around the display finding all the holiday details and waiting for the trains to make their way around the village.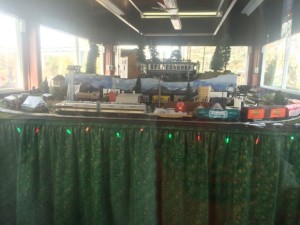 Win a Holiday Prize
No trip to Hersheypark is complete without playing some fun carnival games. What I love about Christmas Candylane is that most of the prizes are holiday themed, and the ones I love the most say "Hersheypark" on them. My son was so excited when his dad won him a stuffed holiday light!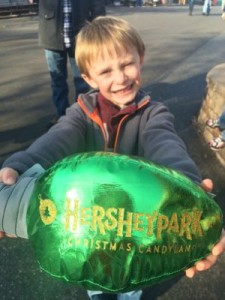 Twin Turnpike
Twin Turnpike Classic Cars and Speedway are always favorites at Hersheypark. During the holidays, however, this ride comes to life with holiday magic in the form of an amazing holiday light display. Enjoy a festive ride in a car while looking at thousands of holiday lights.
Santa's Reindeer Stables
At Hersheypark Christmas Candylane, families can meet and greet Santa's 9 famous reindeer. No, these are not plastic reindeer or reindeer in lights, but real live reindeer straight from the North Pole. Well, how else did Santa get to Hershey?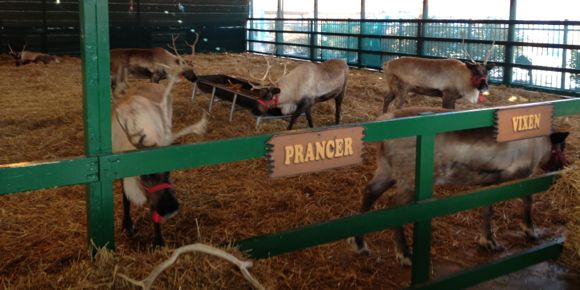 Rudolph's Skating Pond
For only an additional cost of only $3 for skate rentals (kids 3 and under are FREE), families can have a blast skating on Rudolph's pond. Although it is not real ice, kids and adults will have fun learning to skate and spending time together!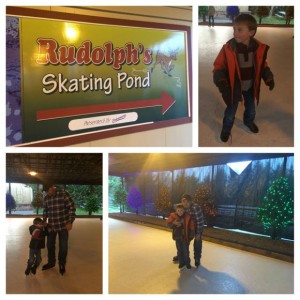 NOEL Holiday Light Show
I saved the best for last! Every night beginning at 5pm and taking place every 30 minutes, families will enjoy a breathtaking and magnificent holiday light show like they have never seen before. Visitors will be in awe of the over 200,000 lights beautifully choreographed to your favorite holiday songs. It is a show you will want to experience over and over again!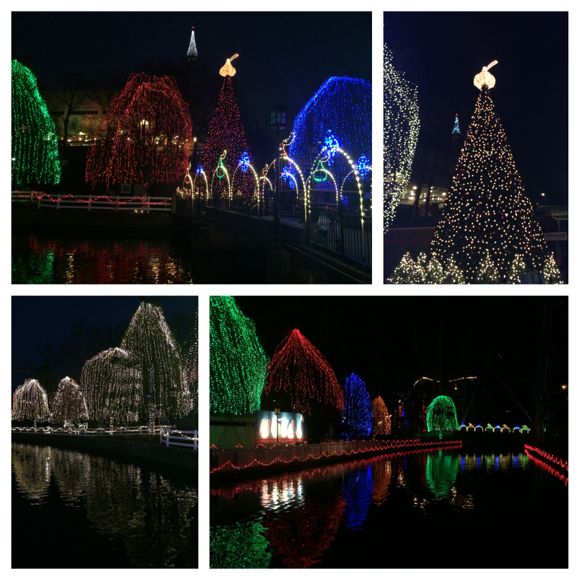 Bonus:
No trip to Hersheypark Christmas Candylane is complete without hot chocolate. Make sure you pick up your official Hersheypark travel mug with discounted refills of the amazing hot chocolate. Plus, $1 from every purchase goes towards the Children's Miracle Network at Penn State Hershey Children's Hospital!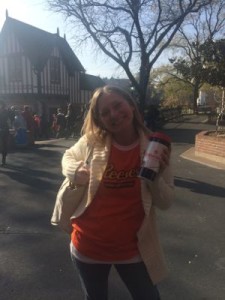 I hope I have inspired you to discover the holiday magic at Hersheypark Christmas Candylane. It is a sweet family adventure!
You may also enjoy:
5 Ways to Celebrate the Holidays in Hershey
Our Sweet Learning Adventure at Hersheypark