Are we there yet? Are we there yet?
If you have taken a road trip…wait, who am I kidding? If you have been in the car with a child for any length of time then you have been asked that question. Since my husband and I love taking road trips with the kids, I continue to search for ways to entertain them so they ask this question much less. From a trip to grandma's house to a drive to Philadelphia to the 18 hour drive to Disney World, kids need to be occupied or they will drive themselves and you crazy!
Since my kids were born we have driven to Disney World 5 times. We drive straight through so if I don't have fun activities to occupy them, we are doomed! Each year I refine my list and learn what works and what does not. After trying out many things, I have come up with a list of road trip essentials that have been perfect for our trips. What's even better, in true Mommy University fashion, they are educational too!
5 Brain Boosting Road Trip Essentials
SmartGames
SmartGames has a wide variety of travel games that are sure to challenge and engage your child throughout the trip. There are games for all ages and they fit perfectly in a backpack or the storage net behind the front seat. Each game helps boost fine motor skills, spatial awareness and problem solving skills. They also help spark creativity and foster language development. Check out our reviews of IQ Twist, IQ Candy and Brain Cheeser.
I Spy Game from Joyful Bundles
I love sensory based toys that allow kids to enhance learning through play. The I Spy game from Joyful Bundles offers hours of hands-on learning fun in the car, in the stroller or even in the hotel room. While playing I Spy, kids enhance visual and fine motor skills while also boosting vocabulary and reading skills. In between games you can also play the traditional version by looking for some of the same items found on the attached card!
Spot It
Spot It, created by Blue Orange, is a simple card game easily contained in a small tin which is the perfect size for traveling. Players have to find the matching symbols (letters, images, numbers; the option depends on which version you have) on two different cards. Not only does it offer hours of fun, it also helps boost language development, perceptual skills and visual skills. I recommend Spot It On the Road Travel Game,Gone Camping, Splash (which is waterproof) and the Educational Set for your next road trip!
LeapFrog LeapPad
My boys love using their LeapPads during our many road trips. With such a wide variety of games to choose from, kids can have fun learning for hours. Since all games offered by LeapFrog are educationally based, I never have to be worried about what they are playing, and I can be assured that each game offers a brain boosting adventure. LeapPad3 can be purchased on amazon.com for under $90 using this affiliate link!
Tiggly
My family LOVES Tiggly. My son plays Tiggle Chef with his Tiggly Counts almost daily, and now with the new Tiggly Words, they are having even more learning fun. Tiggly games engage all the senses to help kids expand their vocabulary, enhance problem solving skills, increase math ability and improve decoding skills. What's great is that the apps do not require wifi so they can be played for hours during your trip! Check out our reviews of Tiggly Shapes, Tiggly Counts and Tiggly Words! You can purchase Tiggly Words, Shapes and Counts on using our Amazon affiliate link for less than $30!
Bonus:
Coloring Pages and Crayons
For every trip, my boys pick out their favorite coloring books and various coloring pages to bring on the trip. We also bring printable scavenger hunts as well as blank paper to create our own designs. As for crayons, I have always used a pencil case, but I recently found a great crayon roll-up from Joyful Bundles on Etsy. To make it more fun, have them draw some things they have seen during the trip. They can turn it into a memory book!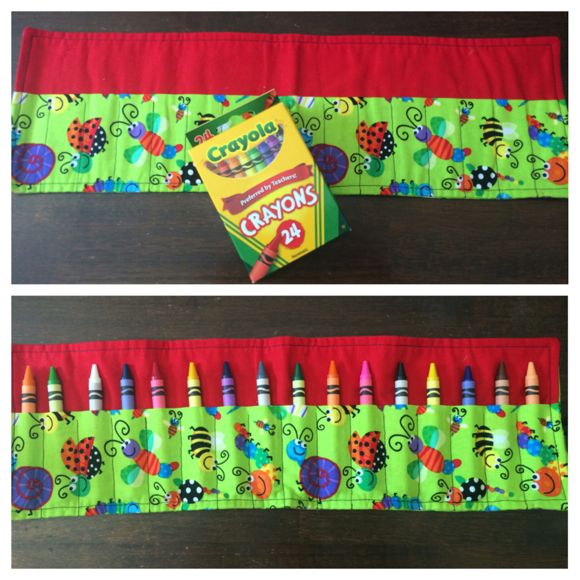 I hope you have found this list of brain boosting road trip essentials helpful! Remember, if the kids are happy, you are happy! Happy travels!
You may also like:
Joyful Bundles Presents Brain Boosting Travel Activities
An Airport, One Mom, Two Kids: Tips for Traveling with Kids