Mommy University is excited to partner with Liberty Science Center to bring you this exciting holiday giveaway!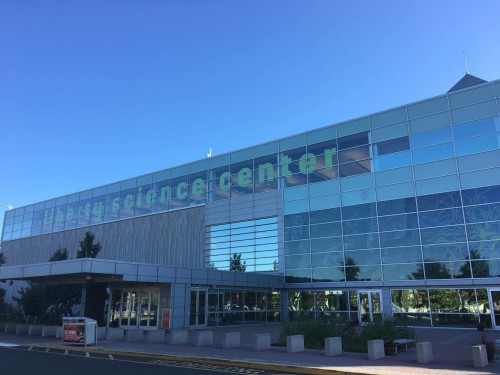 Liberty Science Center (LSC) has become my family's happy place. It is a museum, science center, indoor playground, movie theatre and the doorway to new universes. It also contains the largest planetarium in the Western Hemisphere!
We recently acquired a Family Membership which unlocked opportunities such as additional discounts in a fabulous gift shop, camps, birthday party and cafe. My favorite part? The Member Nights! A few times a year the LSC is only open to members on a weeknight. The parking is free, the activities are diverse and unique, and we get to explore all the spaces calmly.
In partnership, with LSC we are hosting a 4 ticket giveaway so you can explore this amazing space that continuously appears on many of our Amazing Places lists. Here are several reasons to enter this giveaway now!
Thomas & Friends Explore the Rails Exhibit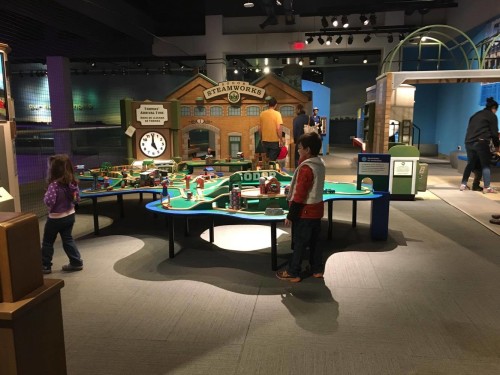 This space is perfect for preschoolers or train enthusiasts. Dominating the room is a massive train table that has a decent amount of trains. Each corner holds hands on experiences that are fun but teach young children different concepts like math and problem solving. For the Thomas fan, they can also learn some history about the useful engines of Sodor.
Eat & Be Eaten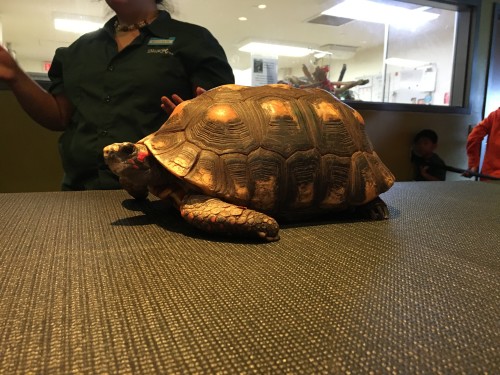 Every day there is unique programming at LSC, so make sure to pick up the daily program. We always stop by this staple exhibit which has unique residents like tarantulas, tortoises, and naked mole rats. One of our favorite programs are the shows where staff tell us about animals!
The Infinity Climber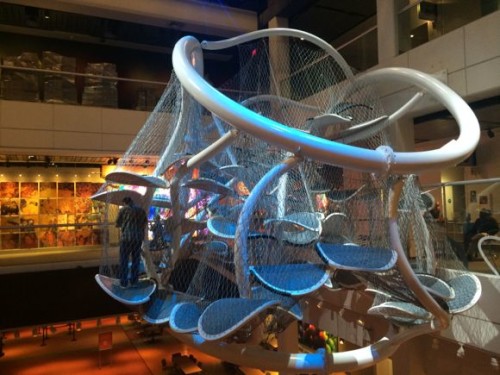 The Infinity Climber is a jungle gym that is suspended in between floors but your child will want to hang here for a while! The LSC has so many different spaces for children to play it has become one of our favorite indoor destinations. Add this to your must do experiences here!
Star Trek : The Starfleet Academy Experience (additional cost)
The Star Trek exhibit is the largest exhibit held at LSC absorbing two exhibit spaces. Visitors can now enlist in the Starfleet Academy. Cadets will travel through the nine different zones receiving training in engineering, science, medical and command training. This exhibit explores the science behind the science fiction of this iconic television show.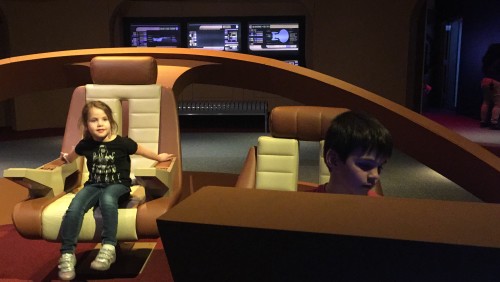 Jennifer Chaisty Planetarium
On December 9, the Jennifer Chaisty Planetarium officially opens at Liberty Science Center.  89 feet in diameter, 88 million pixels, and 280 trillion colors will captivate your imagination as it takes you on tours of the solar system!
Here are some of the reasons we included Liberty Science Center in our Play & Learn Experiences Gift Guide. This location offers opportunity for children to enhance their curiosity and interest in science!
This giveaway has ended. Please check out our other brain boosting giveaways!

If you like this post, you might enjoy: