Updated for 2017!
One of my favorite things to do over the summer is enjoy outdoor movies with my family. Whether it is at our local park, on the beach or at a drive-in theater, there are so many ways to experience a movie in the summer. It is a wonderful opportunity to spend time with friends and family and create memories to last a lifetime.
Each year I try to find a new outdoor movie experience for my family to enjoy. New Jersey and the surrounding areas offer so many fun ways to watch a movie so I thought why not put together a list that we all could benefit from. After researching what is offered and combining it with what I have already experienced, I bring you:
2017 Unique Outdoor Summer Movie Experiences
Kip's Castle Park, Verona 
An outdoor movie experience my family really enjoys takes place at Kip's Castle in Verona, NJ. Between the view of the castle and the NYC Skyline, Kip's Castle Park offers a truly unique movie experience. On Friday evening, June 9 and June 16, there is an outdoor movie that begins at dusk. Did I mention admission is FREE? What's even cooler is that when you park on the street, you can take a trolley up to the castle. This is an experience my kids still talk about and cannot wait to return this summer!
June 9 : A Dog's Purpose
June 16 : SING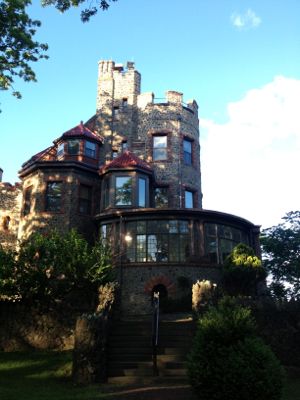 Alstede Farms, Chester
Kicking off their customer appreciation weekend, Alstede Farms will be hosting a free family movie night!  Staring at 8pm Under the stars your family can enjoy a unique location for a movie with easy access to picking up delicious ice cream or fresh produce!  The Hen House will have hot or cold food available for purchase.
July 29 (updated): Despicable Me 2
ZOO-VIES, West Orange
Every Wednesday evening this summer the Turtle Back Zoo is excited to present ZOO-VIES. Beginning at dusk, family-friendly movies will be presented for FREE on the rooftop of the brand new parking deck. To add to the excitement, the Turtle Back Zoo will also be open for Family Night prior to the show (reduced admission after 5pm and the zoo remains open until 8:30pm).  ZOO-VIES will on Wednesday evenings in July and August.
July 5: African Cats
July 12: Disney Tarzan
July 19: Milo and Otis
July 26: The Secret Life of Pets
August 2: Ferngully
August 9: How to Train Your Dragon
August 16: Indiana Jones and The Temple of Doom
August 23: Fantastic Beasts
August 30: Moana
Montclair Film Festival Presents Free Outdoor Movies, Montclair 
This summer families can enjoy a fun outdoor movie at unique locations throughout Montclair including Presby Memorial Iris Gardens, Van Vleck House and Gardens, Montclair Public Library and Church Street. The Montclair Film Festival invites families to enjoy live music before each movie. Each venue opens at 7:30pm.
June 3 at Presby Iris Gardens: Moana
July 21 at Montclair Public Library: Finding Dory
August 18 at Church Streets: Jurassic Park (PG-13)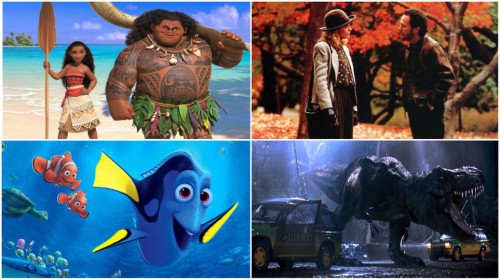 Movies on the Beach, Various Locations
After spending a brain boosting day at the beach, your family can change into comfy clothes and enjoy a great movie. Every Friday this summer, beginning June 24, families can head over to Jenkinson's Boardwalk (near the pavilion) for Free Movies on the Beach. Make sure you check out their awesome line up of family friendly flicks!
Cape May Movies on the Beach begins at 8:30pm but children's activities are at 8pm

July 6  – The Avengers
July 13 –  The Jungle Book
July 20 – Fantastic Beasts and Where to Find Them
July 27 – A Christmas Story
August 3 – Grease A-Sing-Along
August 10 – Jaws
August 17 – Zootopia
August 24 – Willy Wonka & The Chocolate Factory

Seaside Heights Movies on Sunday and Tuesdays in July and August

July 4 – Jaws
July 9 – The Secret Life of Pets
July 11 – Big Hero 6
July 16 – The Wild Life
July 18 – The Lego Batman Movie
July 23 – Storks
July 25 – Angry Birds
July 30 – Finding Dory
August 1 – Wreck-It Ralph
August 6 – Moana
August 8 – Monsters University
August 13 – Despicable Me 2
August 15 – Minions
August 20 – The BFG
August 22 – Sing
August 27 – Finding Nemo
August 29 – Beauty and the Beast

Jenkinson's Movies at The Beach begin at dusk but make sure to have your lawn chair and blanket.

June 23: The Secret Life of Pets
June 3: Storks
July 7: Fan Vote – TBA
July 21: The LEGO Batman Movie
July 28: Jungle Book 2016
August 4: Pete's Dragon 2016
August 11: Moana
August 18: Sing
August 25

:

 Beauty and the Beast 2017
September 1: Zootopia

Belmar Movies on the Beach begin at dusk on the 8th Avenue beach on Saturday nights.

July 8: Secret Life of Pets
July 15: Rogue One
July 22: Elf
July 29: Lego Batman
August 5: Sing
August 12: Finding Dory
August 19: Beauty and the Beast
September 9: JAWS
Plein Air Cinema Series, Hamilton
This summer head to the gorgeous Grounds for Sculpture for a unique outdoor movie experience. Their #TBT film series will take you back to the 1980s with classic movies you can't help but love. Bring a blanket, order a picnic basket from the Peacock Cafe and take in the night sky. You can even order a cocktail from Rat's Restaurant!
June 8: Buffy the Vampire Slayer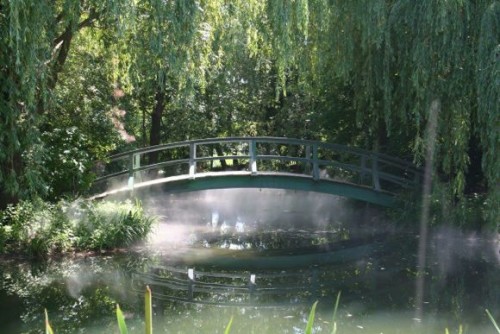 Highland Park Outdoor Movie Theater, Highland Park
If you are looking for family friendly films in a fun and diverse neighborhood, then visit Highland Park for the Outdoor Movie Theater!  Prior the main feature cartoons will be played for younger audience members and then at 9pm in the Municipal Lot (on Raritan Ave. between 2 and 3rd Aves.) the show will begin!
May 20: The Dark Crystal
June 3: Rogue One: A Star Wars Story
June 17: Big Trouble in Little China
July 1: The Grand Budapest Hotel
July 15: Time Bandits
July 29: Do the Right Thing
August 12: Gimmer Danger
August 26: Kiki's Delivery Service
Applegate Farms Movies Under the Stars, Montclair 
Each year, Monica and I bring our kids to a fun movie night experience at Applegate Farms located in Upper Montclair. Before the show we enjoy dancing and games with a DJ then an exciting magic show. Admission and activities are FREE. Ice cream is an additional fee, but I highly recommend it! Before each movie at 6 pm, families can enjoy activities, prizes,  and music.  The magic show begins at 8 pm with the following at 8:45 pm.  Don't forget your chair!
June 28: The Secret Life of Pets
July 5: Beauty and the Beast
July 12: Rogue One: A Star Wars Story
July 19: Moana
July 26: Sing
August 2: A Dog's Purpose
Hoboken Movies Under the Stars, Hoboken 
If you enjoy the NYC skyline, then you will also love Movies Under the Stars at Pier A Park in Hoboken, NJ. Every Wednesday from June 14 through August 16, families can enjoy a FREE outdoor movie. It is important to note that movies range in ratings from PG to R so make sure you check the schedule before heading out with the little ones! Families are encouraged to come early and to bring a blanket or low-back chairs to enjoy the movie. You many also bring food to enjoy a picnic with your friends and family (alcohol is not allowed). * Denotes special programming for children at 7pm.
June 14: Young Frankenstein
June 21: Hidden Figures
June 28: Singing in the Rain
July 12: La La Land
July 19: Lion
July 26: The Beatles: Eight Days a Week
August 2: Trolls*
August 9: Boss Baby*
August 16: Sing*
Drive-In Theater
Every summer my family and I enjoy at least one double feature at the Circle Drive-In Theater located in Dickson City, PA. Every Friday, Saturday and Sunday throughout the summer, families can enjoy a movie at 8:30pm and 10:15pm. Both movies are included in the admission price ($8/adult and $5/child). We arrive early and have a blast running up and down the hill and playing football and soccer in front of the big screen.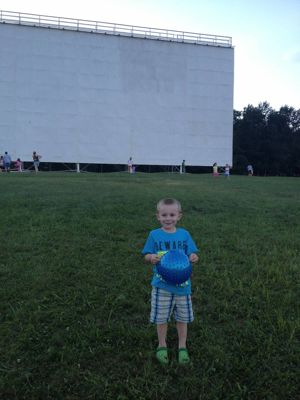 Delsea Drive-In Theatre is another fun choice for a drive-in movie experience. Located in Vineland, NJ, this is the only drive in theater left in NJ. This theater is open Fridays, Saturdays and Sundays in the summer. There are 2 screens each with a double feature with the first movie beginning around 8:20pm. Admission costs $11/adult, $6/children ages 4 and up, and children ages 3 and under are FREE.
Warwick Drive-In Theatre is another wonderful option especially for those living in North Jersey. Located in Warwick, NY, this theater is open EVERY night in the summer. There are 3 screens each with 2 movies a night. Admission is $11/adults, $8/kids ages 4-11 and seniors, and kids under age 4 are FREE. Movies vary from adult features rated R to kid friendly movies rated PG.
OSPAC, West Orange
Another outdoor venue for music and festivals is OSPAC, Oskar Schindler Performing Arts Center, located in West Orange.  This space offers free family movies in August.  While you can't bring your own snacks, refreshments are available for purchase inside OSPAC.  Doors open at 6pm for the movies on the lawn.
August 10: Monster Truck
August 17: Ant-Man
August 22: Zootopia
Anchor Golf Center Outdoor Movie Night, Whippany
I have heard of movies in the park, on the beach and even at a zoo, but a movie at a golf center? Now that sounds like a unique movie experience! This summer families can pack up their blankets and lawn chairs and get comfortable on the Party Green at Anchor Golf Center in Whippany. Pizza, popcorn and ice cream will be available for purchase.
Morgan Farm, Cedar Grove
Watching films under the stars has offers a unique experience when you can bring a lawn chair to Morgan's Farm.  In conjunction with the Cedar Grove Recreation several movies will be played this summer that begin at dusk.  Popcorn and water will be provided by CGMAC. Dates to be announced soon.
We will be updating this list as more unique summer movie experiences are released. If you know of a unique outdoor movie near you, please let us know and we will check it out!
If you like this post, you might like: