Updated for 2017!
We are so unbelievably excited and honored to partner with the Academy of Natural Sciences in Philadelphia.  Mommy University was provided a membership in exchange for sharing with our readers all the amazing Academy adventures for the entire year including brain boosting exhibits, events and programs. I hope you will follow us along this incredible journey!
The Academy of Natural Sciences of Drexel University was founded in 1812.  Its focus intertwines research, education and engaging the public to promote science. You can't get much better than that when looking for an amazing learning experience!
There are several permanent exhibits that are impressive as it is designed to appeal to various types of learners.  To learn more about the permanent exhibits, visit the Mommy University review here.  As well, Academy of Natural Sciences offers many temporary exhibits, overnight adventures, camps and festivals.  For details and updates about the following programs, please visit ansp.org.  Museum admission can be purchased in advance at here.  Museum Memberships include unlimited visits as well as the opportunity to free entrance to special exhibitions as well as some of the programs.
Mommy University Presents the
Spring/Summer Calendar at Academy of Natural Sciences
Frogs: A Chorus of Colors
Special Exhibits Gallery
February 4 – May 14, 2017
Hop into learning this spring with the new Frogs Exhibit. This multi-sensory experience will intrigue guests of all ages. Guests will see and learn about frogs from all over the world. This exhibit highlights the natural habitat of these amazing creatures as well as seeing them in action. There will be hands on experiences that encourage a love and fascination with frogs. Read our review of this amazing exhibit here.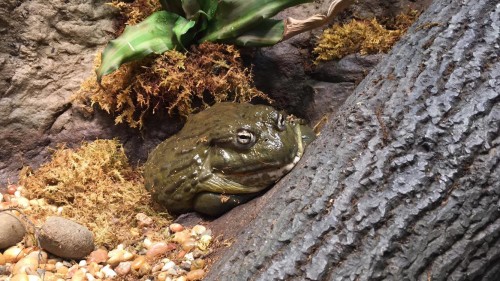 Night in the Museum
April 1 -2, 2017
Ever want to spend the night at a museum? Well now is your chance! Guests can spend the night with T.Rex and other amazing creatures at the Academy. Guests will enjoy hands-on activities such as a scavenger hunt, experiments, live animal shows and more. This experience is $55/nonmembers and $50/members.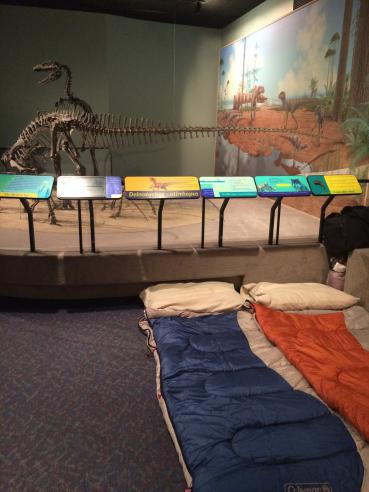 Animal Superhero Weekend
April 1 – 2, 2017
Calling all superhero fans! During Animal Superhero Weekend guests will learn how animals inspired and influenced some of their favorite superheroes like Catwoman, Batman and Spiderman. Learn about the real-life super abilities of animals from around the world while engaging in fun hands-on learning activities. Guests who arrive dressed as their favorite superhero will receive $2 off general admission.
Tiny Tot Explorers
Select Mondays April 3 – May 15, 2017
Children ages 3-5 years old are invited to explore the Academy of Natural Sciences on select Mondays this spring from 11am-12pm. Along with their parent (or favorite adult), kids will engage in fun learning activities such as songs, games, hands-on fun and more. The cost is $20 per adult/child pair ($25/nonmembers).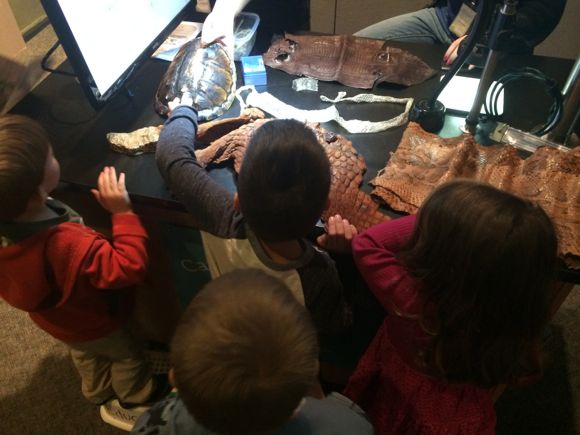 Spring Break Camp
April 10 – 14, 2017
Keep the learning going this spring break by enrolling your kids in camp at The Academy of Natural Sciences. Children ages 5-12 years old can enjoy brain boosting activities from 9am-4pm including live presentations, games, crafts, exhibit exploration and more. The cost is $60/day for nonmembers and $55/day for members.
Access to Science: Opening the Doors to Autism
May 13, 2017
Children with autism and their families are invited to explore The Academy prior to opening allowing for a sensory friendly experience. The museum will be open from 9am-11am and families will get to meet live animals, wander through exhibits and visit with dinosaurs. The event is pay-what-you-wish but registration is recommended.
Frog Jump Day
May 13, 2017
Hop on over to The Academy for a "rabbiting" good time. Guests will have the chance to explore the Frogs exhibit before its closing on May 14. Special activities include story time with Marty the Moos and friends, frog craft, interactive education stations and more.