The holidays are known for lights, presents and decorations but they are also known for incredible meals and delicious baked treats. This holiday season, get creative in the kitchen with a fun cooking class or workshop. Throughout NJ there are amazing cooking facilities that offer classes for all ages. This holiday season, take a fun class with friends, as a couple or with your kids!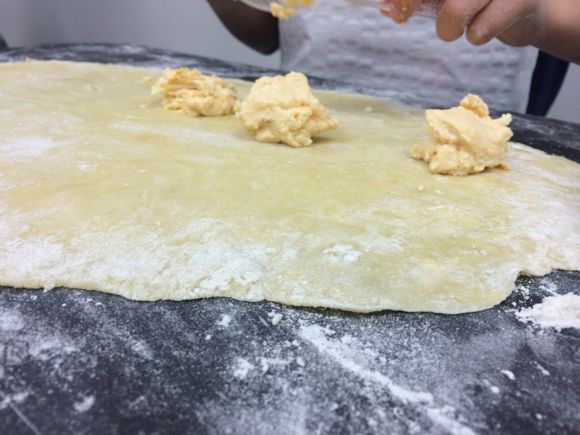 Amazing Holiday Cooking Events in NJ
Chef It Up
This holiday season head over to Chef It Up in Mount Olive, Nutley or Toms River for holiday baking fun!
Mount Olive:
Snow Globe Cupcakes

: December 20 6pm-8pm

Mommy and Me Holiday Fun

: December 27 9:30am-11am

Jr. Chef Holiday Class

: December 27 11am-2:30pm
Nutley:
Jr. Chef Christmas Cake Decorating: December 14 9am
Santa Cooking Class: December 21 9am
Toms River:
Holiday Workshop:

December 17 6pm

Jr. Chef Gingerbread House Decorating: December 19 6pm
Snow Globe Cupcakes

: December 20 6pm-8pm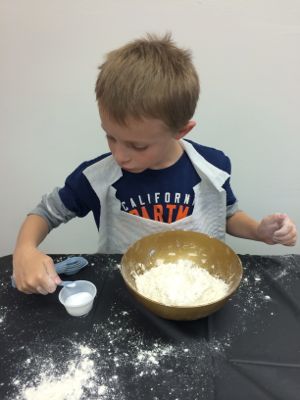 Classic Thyme Cooking
Located in Westfield, Classic Thyme makes cooking fun and easy for all ages especially during the holidays!
Mommy and Me Holiday Baking: December 6 and 7
Feast of the Seven Fishes: December 6 7pm
Home for the Holidays: December 9 6:30pm
Kid's Holiday Baking: December 14 2pm
Holiday Cooking Workshop: December 15 9am
Hudson Table
Hudson Table, located in Hoboken, offers unique culinary experiences for the entire family. On December 22, there will be a Mommy & Me Gingerbread Decorating class. Registration is recommended.
Kitchen 19
Located in Hammonton, Kitchen 19 offers exciting and unique cooking classes for kids and adults. This holiday season, families can enjoy the Gingerbread House Decorating event. It takes place on December 7 and 8 and preregistration is recommended. This event will also include a Hot Cocoa Bar!
Montclair Culinary Academy
Montclair Culinary Academy offers creative and innovative cooking classes for adults and kids. This season, they are offering 2 amazing holiday cooking classes.
Mommy and Me Holiday Cookie Workshop: December 18 10am-12pm
Adult Sip & Cook – Classic Holiday Prime Rib and Sides: December 21 6pm-9pm
Ridgewood Culinary Studio
With adult and children's classes as well as fun camps, Ridgewood Culinary Studio is a must do experience for those who love to cook!
Holiday Cookies (Adults only): December 2 7pm
Gingerbread Decorating: December 7, 13, 14 and 17
Easy Holiday Appetizers (Adults only): December 9 7pm
Sugarplum Studio
If you love baking, then this is the place for you! Sugarplum Studio, located in Cherry Hill, offers endless options for making holiday sweet treats!
Hot Cocoa Mug Cake: December 1 12pm
G is For Gingerbread (Preschool Workshop): December 6 10am
Holiday Cookie Decorating (Adults only): December 7 6pm
Gingerbread Pals: December 8 10am
Ugly Sweater Cookies: December 13 and 19 6pm
Reindeer Cake: December 14 and 20
Gingerbread House Decorating: December 14, 15 and 21
Cookies for Santa: December 22
Yule Log Cake: December 22 2pm
Taste & Technique Cooking Studio
Located in Fair Haven, Taste & Technique offers a fun and creative cooking experience for all ages especially during the holidays!
Holiday Celebration: December 6 4pm
Spanish Christmas Celebration (Adults only): December 6 7pm
Italian Christmas Eve Seafood Feast (couples): December 14 7pm
Kid Friendly Christmas Table: December 15 4pm
Make and Take Christmas Cookies: December 20 4pm
Elegant Christmas Festival (couples): December 20 7pm
Gingerbread Workshop: December 21 3pm
The Kitchen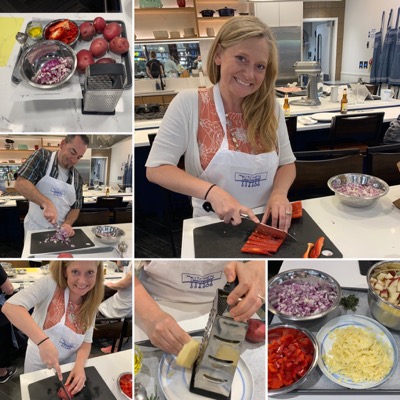 The Kitchen at Bed Bath and Beyond in East Hanover offers incredible cooking classes for adults, teens and kids. This holiday season, make sure to take one of their fun holiday themed classes.
Holiday Sweets: December 12 11am
Cookie Swap: December 14 11am
Chef Enzo's Holiday Menu: December 14 6:30pm
Chanukah Cookies: December 15 10am
Christmas Cookies: December 15 1pm
Wegmans Cooking with Kids
Wegmans offers an amazing holiday cooking class called Gingerbread Dream House. Kids will have the opportunity to decorate and take home a creative and unique gingerbread house. During the event, holiday cookies and hot chocolate will also be served. The date and times for this event vary by store. Please check the Wegmans website for more information.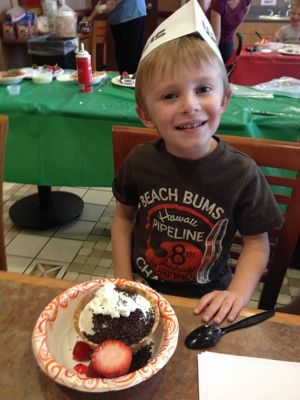 Young Chefs Academy
Head to Marlboro, NJ this holiday season for the ultimate Gingerbread House Workshop at Young Chefs Academy! This incredible workshop is for children ages 4 and up (accompanied by an adult) and registration is required. The event takes place November 30, December 1, 6, 7, 8, 13, 14, 15, 19 and 20.
What is your favorite holiday cooking class?
You may also enjoy: