Updated for 2017!
One of my favorite holiday activities is making crafts. In addition to the many we make at home, I love taking my boys to events that offer fun and unique holiday crafting experiences. Each year we make colorful holiday creations that are perfect for decorating and giving to family members as gifts. This year, there is a wide variety of crafting experiences offered throughout NJ that you won't want to miss. From building to painting to cutting and gluing to even cooking, there is fun to be had by all! What's even better is that many of them are FREE!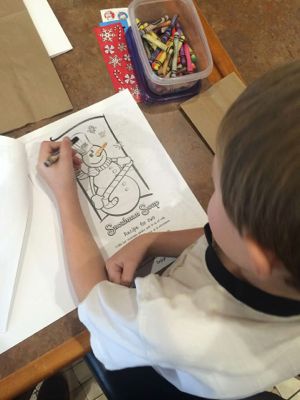 Holiday Crafting Events for Kids in NJ
Michaels Craft Stores
Every Saturday Michaels offers fun and affordable holiday crafting experiences the entire family will love. Here is what you can look forward to this holiday season:
Christmas Painted Rocks: November 4 10am-12pm (only $2)
MAKEBreak Mini Tree: November 4 1pm-3pm (Purchase the mini tree and the rest of the supplies are FREE)
Craft Stick Ornaments: November 11 10am-12pm (only $2)
MAKEBreak Slime-Filled Ornaments: November 11 1pm-3pm (Purchase the ornament and the rest of the supplies are FREE)
Holiday Banner: November 18 10am-12pm (only $2)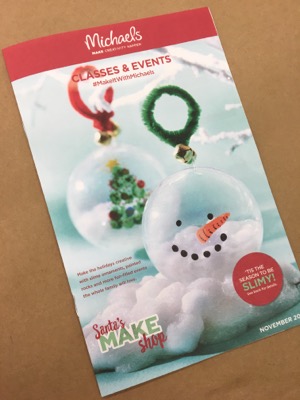 Home Depot Kids Workshop
This season, Home Depot is offering 2 FREE Kids Workshops to celebrate the holidays. For each workshop, kids are provided the kit, a pin and an apron.
Christmas Tree Ornament: November 25 9am-12pm
Gingerbread House: December 2 9am-12pm
Lakeshore Learning 
Every Saturday from 11am-3pm, kids ages 3 and up can create a fun and creative craft at their local Lakeshore Learning store. This holiday season, Lakeshore is offering some exciting crafts your kids will LOVE making!
Chef It Up
Crafts do not have to just be about paper, glue and paint! This holiday season head over to Chef It Up in Mount Olive for holiday baking fun!
Edible Snow Globes: December 1 4pm-8pm
Mommy and Me Cookie Swap: December 16 9:30am-11am
Jr. Chef Cookie Swap: December 16 11:30am-1:30pm
Imagine That Museum
Every weekend Imagine That Museum in Florham Park offers special crafting programs for kids. This holiday season kids can make adorable crafts to help celebrate Christmas and Chanukah.
Wegmans Cooking with Kids
Wegmans offers an amazing holiday cooking class called Gingerbread Dream House. Kids will have the opportunity to decorate and take home a creative and unique gingerbread house. During the event, holiday cookies and hot chocolate will also be served. The date and times for this event vary by store. Please check the Wegmans website for more information.
Bass Pro Shops
This holiday season head over to Bass Pro Shops for some fun and unique crafting experiences. Besides crafting and activity tables available at each event, there are also FREE special crafts each night and on the weekends. Kids can also make a FREE wooden picture frame to put their picture with Santa in. Santa's Wonderland kicks off November 11 and continues through December 24. For more information, click on the image below.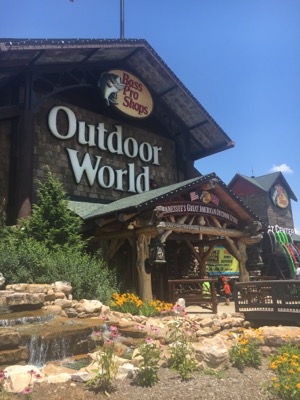 I hope you have fun crafting this holiday season! Please keep checking back as we will update this list as more events become available!
You may also enjoy: