Mommy University is excited to partner with Creativity for Kids to bring you this exciting holiday giveaway!
As I unpack Christmas ornaments, I pull out for the third year snow globes the kids had made thanks to a craft kit from Creativity for Kids. The snow globes have become a staple decoration as I place them on table surfaces in the kitchen, bathroom and dining room. Creativity for Kids makes affordable kits utilizing different craft techniques ranging from card making to sewing to jewelry.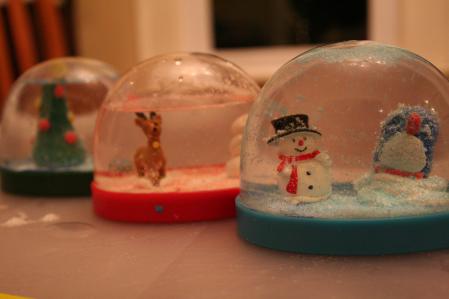 In fact, I look to Creativity for Kids kits as party favors in my children's birthday party as well as gifts. Their kits may focus on a popular trend which is attractive to children to tweens, but they also help promote new artistic skills and encourage their imagination. Some of the kits are perfect to use for playdates while others are better suited for one individual to work. Here are some great kits you may want to consider this holiday season!
Calming Swirl Charms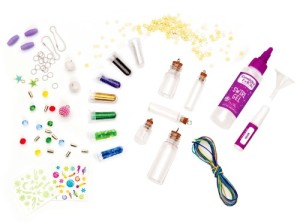 Do you have a magical child? Maybe one who is inspired by fairies? The Calming Swirl Charms makes a great arts and crafts project for them. Recommended for children ages 5 and older, they can make up to 5 different charms which can be attached to a necklace or backpacks. Priced at $15 on Amazon, the swirl charms are relaxing for children to swirl!
Deluxe Easy Weave Fleece Blanket Making Kit
The easy weave fleece blanket is a kit that I am so excited for my daughter to play with! It doesn't require sewing so I am prepared to help with this project. This kit has everything from the blanket base, 50 pre-cut fleece pieces, pom pom and tassel tool to a "Made by Me" tag. Recommended for children ages 7 and older, it is priced on Amazon for $27.
Emoji Bracelets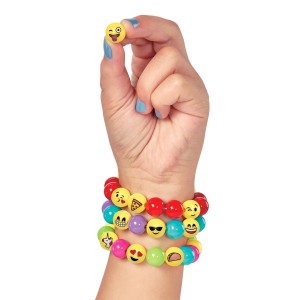 This project is perfect for fine motor skills and expressing themselves with modern designs. Children can make bracelets for themselves, their friends or to share. They can also make different bracelets to coordinate with their outfits. At less than $13 on Amazon, these are fun way for friends to get together to make friendship bracelets.
Hide & Seek Rock Painting Kit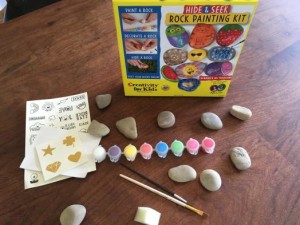 The Hide & Seek Rock Painting Kit is an opportunity for children to express themselves in a positive way and then share that uplifting message with others. After they paint rocks, they can hide them in their community to brighten someone else's day. The Hide & Seek Rock Painting Kit is available on Amazon for less than $25 and includes all the supplies needed to participate in this project. Although the set is designed for children 6 and older, my daughter loved getting involved in this project.
Color Your Mood Crystal Jewelry Kit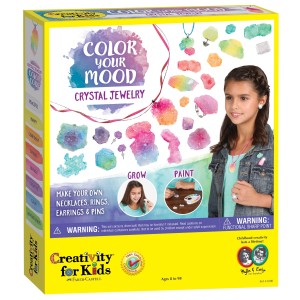 The Color Your Mood Crystal Jewelry set has all the necessary tools needed to make 3 necklaces, 2 rings, 2 pins and a pair of earrings. Designed for children ages 8 and older, this kit has a cool STEAM quality as the first step involves growing your own crystals! It certainly offers a unique and fun multi-step project. Priced on Amazon for $15 the Color Your Mood Crystal Jewelry is great when a few friends are visiting!
Grow N' Glow Terrarium
While the weather might be getting chilly, take that gardening thumb indoors to grow a tiny habitat in a mason jar with the Grow N' Glow Terrarium. Intended for children ages 6 and older, this kit includes all that is needed such as chia and wheat grass seeds, sand, figurines, river stones and a plant mister. Kids can explore science and gardening as well as their creativity with this kit. On Amazon, the Grow N' Glow Terrarium is priced at $20.
This giveaway has ended. Please check out our other brain boosting giveaways.

If you like this post, you might enjoy: