Fantastics beasts, owls, training dragons, fortune telling and magic! Those are all things you have read about in books, seen in the movies or experienced at major theme parks, but this November, enter into a wizarding world nearby in Philadelphia. That's right, November 23-25, guests at the Academy of Natural Sciences will experience the wizarding world of science!
Wild Wizarding Weekend is a 3-day event full of non-stop, hands-on activities and experiences for wizards of all ages. My boys are really big fans of Harry Potter so we were so excited to attend this event last year. We had so much fun learning all about how science can be combined with the imagination to create a wizarding world full of fun and magic! It is one of the best events we have ever experienced at The Academy!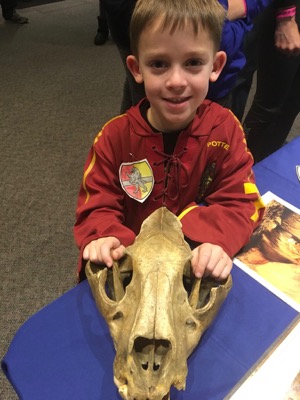 Wild Wizarding Weekend Activities
Live Shows
Each day during the Wild Wizarding Weekend, guest can enjoy 3 live shows in the auditorium: Fantastic Beasts, Wild Wand Workshop and Magic Mayham Onstage. Fantastic Beasts focuses on everyone's favorite animal heroes and villains and provides the truth behind these creatures from stories we know and love while Magic and Mayham and Wild Wand Workshop are fun interactive shows presented by the Philly Improve Theatre.
Get Sorted
Throughout the event, guests can enjoy fun hands-on learning activities to help expand their understanding of the wizarding world. Little wizards can make magical crafts such as wands and learn how to train mini dragons but the experience wizard fans will especially love is getting sorted. The Sorted Out station teaches guests all about the animals used as symbols in movies such as snakes, ravens, lions and badgers. This station will also feature live animals, make-and-takes and never before displayed specimens from the research collection.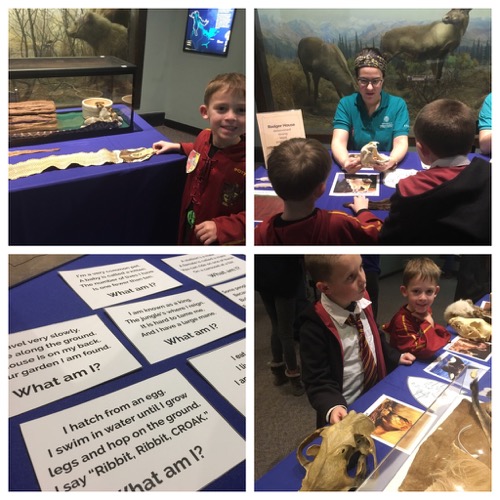 Fortune-Telling Tea Class
When we attended this event last year, our favorite experience was the Divination Class where we learned the art of reading tea leaves. In fact, my boys went back multiple times to get their leaves read. Guests are also invited to make their own custom tea blend so they can practice reading the leaves at home too!
Watch a Bunnies and Broomsticks Game
Each day of the event at 2pm, guests can enjoy a Bunnies and Broomsticks game. You can cheer on your favorite bunny as they hop to the finish line.
Explore Xtreme Bugs
During Wild Wizarding Weekend, guests will have the chance to explore the newest exhibit at the Academy of Natural Sciences, Xtreme Bugs. Guests will get a bug's eye view of the world while engaging in hands-on learning experiences. As you explore, you will also encounter oversized bugs that add to the learning fun! Xtreme Bugs is an additional $5 for nonmembers, $3 for individual and family members and FREE for family plus members.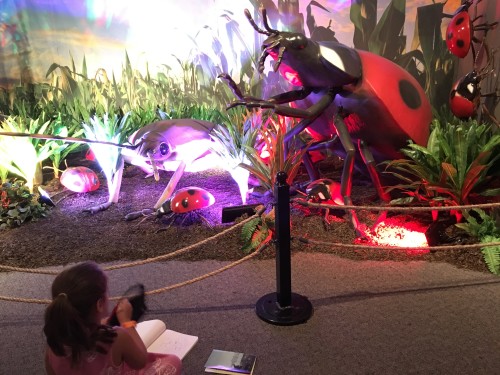 Wild Wizarding Weekend takes place November 23-25 from 10am-8pm on Friday and 10am-5pm Saturday and Sunday. It is the perfect way to spend the weekend with family and friends while engaging in a little magic! Participation is included with your museum admission. If you wear a costume, you will get $2 off your ticket! For more information, please visit the Academy website.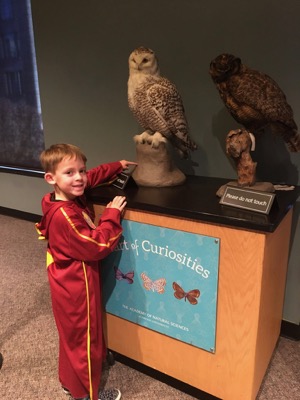 You may also enjoy: