Updated for 2020!
As the leaves change color and the smell of apple pie fills the air, fun and exciting Halloween events begin to pop up all over NJ (and beyond). From haunted houses to costume parades to night time corn mazes, there are plenty of activities to keep you on your toes this fall. What people often overlook, however, are the creepy, exciting and intriguing historic haunts that are offered all over the state (and beyond).
Historic Haunts in NJ
Historic Village at Allaire
This fall head to Historic Village at Allaire for spooktacular fun.
An Evening with Edgar Allan Poe: Enjoy an evening of spine-chilling entertainment as Helen McKenna-Uff recounts Poe's classic tales. The event takes place at the Allaire Chapel at 7:30pm and costs $20/person. The dates are as follows: October 9 and 10.
The Legend of Sleepy Hollow: Enjoy the dynamic retelling of Washington Irving's famous tale. The event takes place at the Allaire Chapel at 7:30pm and 9pm and costs $20/person. The dates are as follows: October 2 and 3.
Waterloo Village
Located in Stanhope, NJ, Waterloo Village takes visitors back in time when the Morris Canal was thriving. This fall, families can enjoy some historic haunts and Halloween fun with these exciting events:
Fall Festival: Guests will enjoy a spooktacular day at the iconic Waterloo Village. Guests will enjoy a scavenger hunt, craft, ghost stories in the mule barn, house tours, food trucks, live demonstrations and more! The event is FREE, and parking is $5/car. (Date to be announced soon.)
Annual Trick or Treat: This is one of my favorite Halloween events as my kids not only have fun but get to learn a little history too! Kids of all ages are invited to go Trick or Treating around Waterloo Village as well as enjoy crafts, spooky stories and forest walks. The date and time for this event has not been announced yet.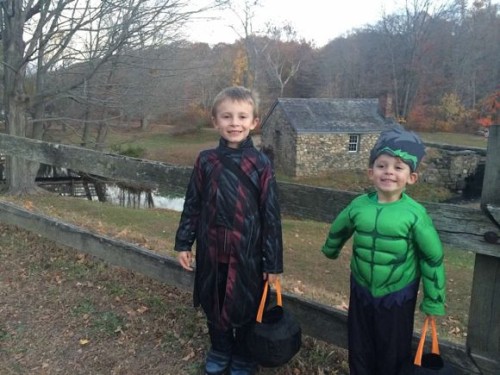 Tuckerton Seaport
Take a trip to the Jersey Shore to explore gorgeous Tuckerton Seaport. It offers a look back in time and highlights maritime traditions with hands-on activities, museums and more.
Haunted Seaport: Head down to beautiful historic Tuckerton Seaport for 4 days of spooktacular fun (October 15-18). As you stroll the boardwalk, you may just run into pirates, sea captains, zombies and more! You can also enjoy a hayride through the Haunted Woods or less scary experiences like a pumpkin patch, story time and games. The event takes place from 6pm-9pm and costs $10.
Liberty Hall Museum
Built in 1772, the Liberty Hall Museum was the home to New Jersey's first elected Governor and signer of the Constitution, William Livingston. The building is located on the campus of Kean University
Candlelit Ghost Tours: Guests will take an eery tour of the Hall after hours. During this candlelit tour, museum staff will share their personal stories about the paranormal. Light refreshments will be served. Tours take place 7pm on October 23 and 30. The cost is $20/person ($18/museum member and Kean students) and $13/children ages 16 and younger.
Historic Batsto Village
Located in Wharton State Forest in South Jersey, Historic Batsto Village offers a unique look into the past. Guests can enjoy tours, war reenactments, special events and more.
Haunting the Pines: Children 12 and under accompanied by their parents, can get ready for Halloween with this fun family event.
*This event is canceled for this year.
Absecon Lighthouse
Located at Pacific and Rhode Island Avenues in Atlantic City, Absecon Lighthouse is one of the oldest and the third tallest lighthouses in NJ. Visitors can climb up 228 stairs to the watch room with gorgeous views of the Jersey Shore.
Haunted Tours: Guests can enjoy spooktacular haunted lighthouse tours for just $20/person. This event includes refreshments. Tours take place at 5pm, 6pm, 7pm and 8pm.
*This event is canceled for this year.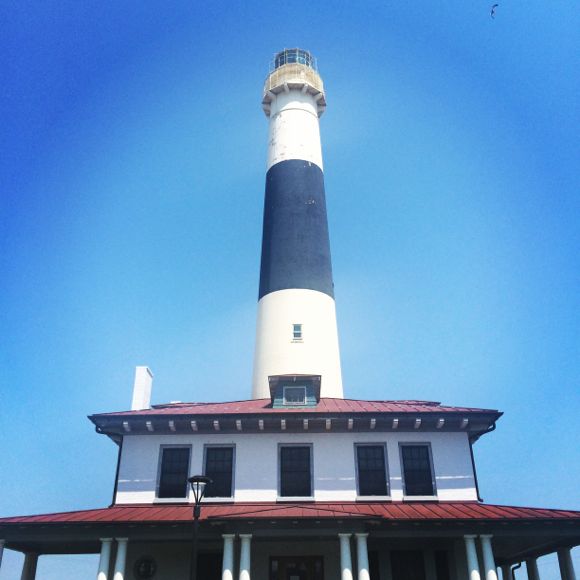 The Hermitage
Located in Ho-Ho-Kus, The Hermitage offers an amazing look into history. It is a museum and National Historic Landmark that can be explored Wednesdays through Sundays.
Ghost Tours: Guests can enjoy spooky ghost tours beginning at 7pm (9pm tours also available 29-30) with medium Craig McManus. During the tour, Craig will let guests know if he senses the presence of any spirits in the house. He will even attempt to communicate with them! Tickets for this event are $40/person.
Ghost Gatherings: Take a late night tour of this old mansion with medium Craig McManus. Craig will use his abilities to attempt to communicate with the spirits. This event costs $50/person.
*Dates to be announced.
…And Beyond
There are so many spooky, intriguing and frightful Halloween events at historic sites beyond New Jersey. This fall, step outside your comfort zone for a thrilling experience in another land!
Colonial Williamsburg
Celebrate Halloween at one of the most iconic historic locations in America, Colonial Williamsburg. October 14-31, guests can enjoy Haunting on Dog Street. There will be carriage rides, special events, ghost tours and more to entertain guests of all ages. To learn more about the Colonial Williamsburg haunts this year visit their website.
Salem, Massachusetts
There is probably no better place to celebrate Halloween than Salem, and it is definitely on my bucket list! In fact, they have an entire website dedicated to it: Salem Haunted Happenings. There is a month-long celebration that offers spooktacular entertainment for all ages including magic shows, ghost tours, psychic readings, horror movie showings, haunted houses and so much more. Wicked Wednesdays continue this year as well which will be filled with activities and programs for kids. Salem Common will also have Kids' Fun Days and FREE Saturday night movies.
Philadelphia
One of my favorite historical cities to visit is Philadelphia! All year-long families can step right into history and learn all about how this great nation came to be. During Halloween, families can experience the spooky side of history. Guests can enjoy ghost tours, eery riverboat cruises, pumpkin festivals and so much more. Don't miss Boo at the Zoo, Halloween at Franklin Square and a Harry Potter Festival too! For those seeking a truly frightening experience, check out tours of Eastern State Penitentiary and Pennhurst Asylum.
Gettysburg
Located in Pennsylvania, Gettysburg is a must do historical destination anytime of year, but the fall offers spooktacular haunts that offer a unique look into the past. From a cemetery walk, costume party, mystery walking tours and a theatrical production of The Crucible, there is so many ways to celebrate Halloween in Gettysburg. There are also several ghost tours that offer unique historic haunts. For more information, visit the Destination Gettysburg website.
What is your favorite Historic Haunt?
You may also enjoy: