Mommy University Knows Where's Waldo!
Most children know Waldo as the wandering character wearing round glasses and dressed in a striped red and white sweater topped with a matching hat. Children have been helping locate this character for thirty years! Waldo has been entertaining families as they attempt to find him on the pages of his books.
At Mommy University, we know where Waldo has been located. He spends his summers hiding in Montclair's Watchung Plaza as well as on the streets of Maplewood and Sparta. A scavenger hunt organized by independent bookstores in New Jersey in collaboration with Candlewhick Press and local businesses encourages families to get outdoors, read and support small businesses.
Families can pick up a Passport that contains the stores where children will physically locate Waldo. Each store organizes the events differently; however, in our favorite Watchung Booksellers, readers can earn small prizes after a certain number of Waldos are found. They also host a closing party where prizes are awarded. This isn't just a family activity but it is about bringing the community together. Waldo is not just in New Jersey as this event is actually hosted in over 200 independent bookstores throughout the nation!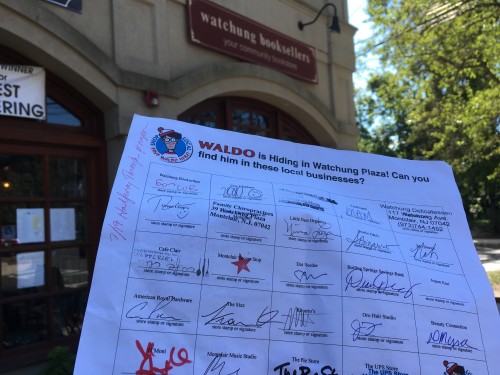 Mommy University Presents
Benefits of Where's Waldo?
Get Outdoors
By following the passport to visit different stores, my children were walking around Watchung Plaza. They were thrilled to be outside on a physical scavenger hunt to locate Waldo. The activity encouraged them to notice all the cool things that can be overlooked in the everyday.
Encourages a Love Of Reading
Through Watchung Booksellers, my children fell in love with bookstores. The specially designed space for children invites them to find books that are interesting and sparks their curiosity. Exposing them to bookstores also promotes a love of reading.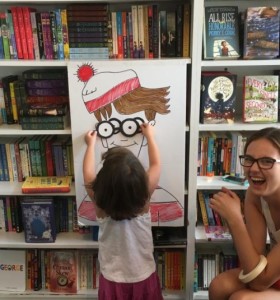 Support Small Business
After participating for two years in the Where's Waldo event, we have found our favorite place to grab smoothies as well as a deli that has amazing paninis. My children are engaging with local businesses, practicing social etiquette and finding new experiences. In a local barber shop, the owner showed off his own wooden creations that are replicas of planes and ships (with functioning lights). There are so many missed opportunities at the small businesses in New Jersey, so go and explore!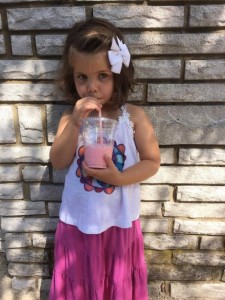 In New Jersey, there are seven locations hosting Where's Waldo events throughout the month of July. Most are FREE but check with your local bookstore before attending. We hope you explore one of them to see if you can find Waldo and the joy of adventure that accompanies this unique character as he turns 30 years old.
Where's Waldo Bookstore Locations in New Jersey
BookTowne: 171 Main Street, Manasquan, New Jersey 08736 (Event begins July 1)
Short Stories: 23 Main St., Madison, New Jersey 07940 (Where's Waldo Party July 30)
The Bookworm: 99 Claremont Rd, Bernardsville, New Jersey 07924
Sparta Books: 29 Theatre Center, Sparta, New Jersey 07871
WORD Bookstores:  123 Newark Ave, Jersey City, New Jersey 07302
Watchung Booksellers: 54 Fairfield Street, Montclair, New Jersey 07042
[words]: 179 Maplewood Ave, Maplewood, New Jersey 07040
If you like this post, you might like: