"I do believe something very magical can happen when you read a good book." This quote is from an author who is very familiar with magic by transporting us to Hogwarts for over a decade. J.K. Rowling transformed how we see magic but more importantly she transformed how a lot of children viewed their relationships with books.
Reading books is not a contest but inspires young minds to take trips to other worlds, develop strong vocabulary, spark the imagination and enhance critical thinking skills. The summer months are the perfect time to encourage children to read and more importantly develop a passion for reading. We have compiled a list of locations, virtual and physical, that promote reading to young children through unique summer reading programs.
Mommy University Presents
Unique Summer Reading Programs
Summer Reading Contest, New York Times
Most reading lists focus on developing an appreciation and passion for reading; however, teenagers are on the cusp of expanding their reading comprehension by reading The New York Times. NYT has announced it's 8th year of the Summer Reading Contest which invites children ages 13-19 to answer the question: What has interested you most in the New York Times this week and why? Every Friday, starting June 16, NYT will announce a winner and publish their writing on the blog. The contest runs through August 25 and is impressive for their resume if a student is published in the New York Times.
Summer Reading Program, Barnes & Noble
Children, Grades 1-6, can earn a FREE book by participating in the Summer Reading Program at Barnes & Noble. Children can download the journal or pick one up at their local store which asks children to answer questions about the books they have read. After completing the journal on eight books, they can select a book from the list. The program runs from May 16 to September 5, 2017.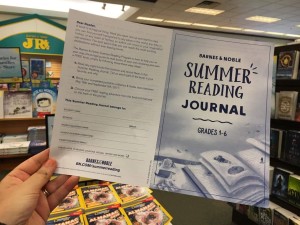 Summer Reading Challenge, Scholastic
The Scholastic Summer Reading Program runs from May 8 until September 8, 2017. Children can log onto their online account at Scholastic and log their hours of reading which enables them to earn virtual prizes. Not only can they read about their favorite authors, but they can also be entered for Klutz prizes. There are also sections for parents which offers reading tips, book lists and suggestions.
Book Adventure, Sylvan
Technically, the Book Adventure reading program is not exclusive to summer but takes place throughout the entire year! Children create accounts on the Book Adventure website. As they finish reading a book, they will take quizzes which enable them to earn points. Points can be turned in for prizes such as discounts on magazines, books and temporary tattoos.
Summer Reading, TD Bank
Children in grades kindergarten through 5th grade can participate in this summer reading program that literally pays to read! Print out the Summer Reading Form which is completed after reading ten books and bring it along with your savings chart to your local TD Bank before August 31, 2017. TD Bank will deposit $10 into new or existing TD Simple Savings Account. One $10 offer per reader.
Summer Book Club, Pottery Barn Kids
Join Pottery Barn Kids each week for a story time this summer as they read some favorite stories! Ask an associate for a Book Club Passport to receive $10 off of one item after attending five story times!
Read to Succeed, Six Flags
Six Flags has an exciting program that encourages students in grades K to 6 to read for fun! After students complete six hours of recreational reading, they can earn a free ticket to Six Flags! The program is available to teachers and schools at no cost to participate.
Build a Better World, Local Library
Don't forget about your local library as most host a Summer Reading program. It is common for programs to be centered around the selected theme. We have enjoyed animal encounters, magic shows, movie nights, teddy bear picnics and other fun programs that welcome children into the library!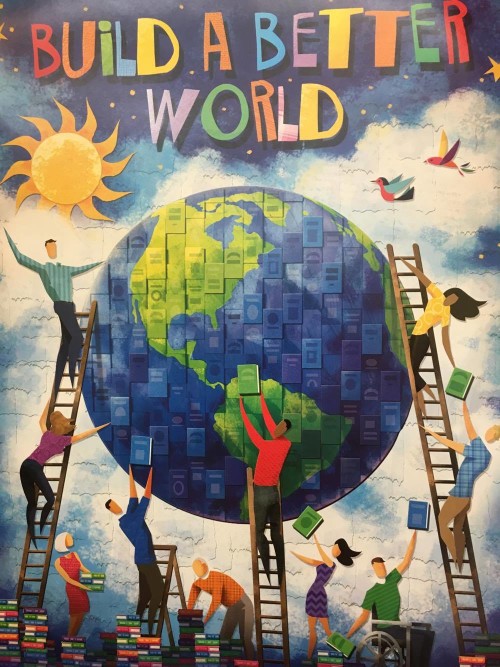 If you like this post, you might like: