Fun Ways to Boost Language Development This Holiday Season
As the mom of a child who struggled with speech, I found myself constantly looking for opportunities to encourage language development. Whether it was identifying objects, practicing prepositions or labeling colors and shapes, I was always trying to exhaust words. I found these teachable moments could occur in the space of several minutes when I drove my children home from daycare.
Since October arrived and the long street we live on filled up with pumpkins, ghosts and other Halloween decorations, I have enjoyed the ride home. With the arrival of Christmas season, I found my children looked forward to this ride just as much as I do. It was then that I decided to turn a typical car ride into a teachable moment!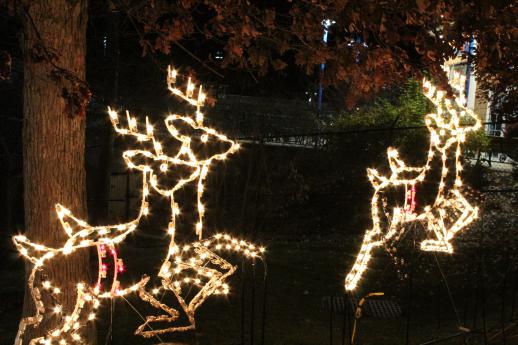 As we drove down the street, the game began where my daughter competed with my son to identify all the lawn decorations. As my daughter yelled, "Santa" as she saw the inflatable, my son responded "Penguin." With each ride, we labeled more items and we added more descriptions including numbers, colors, shades, shapes, and conditions (i.e. inflatables can deflate, fall over, lean, bend, etc.).
At Mommy University, we want to highlight all these learning opportunities. A simple drive to look at holiday lights became a teachable moment. It is critical to look for these small opportunities to have fun with words so we created this little game. Two strategies we used were to ask open-ended questions and talk about the homes in detail.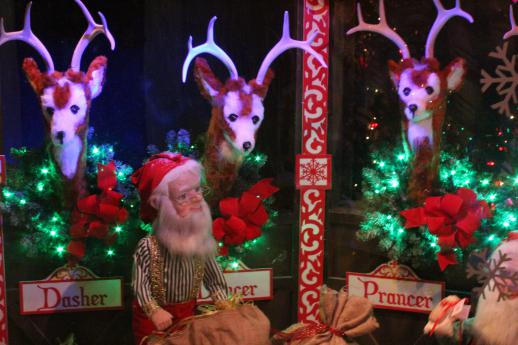 Sample Questions
What do you see?
What do you think?
Which one do you like?
How would you decorate your home?
How is this house different than…?
As they answer questions, don't forget to repeat what they said back to them which is a wonderful opportunity to correct pronunciation or to increase vocabulary. We are attaching a vocabulary list of words that can be introduced and reinforced.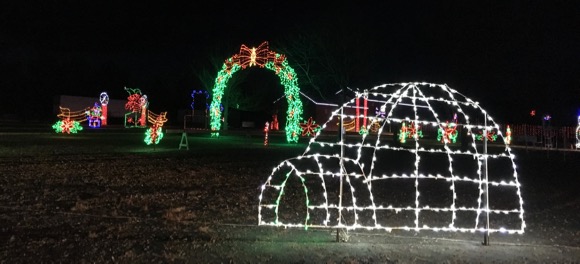 Vocabulary List
Nouns
Candy Cane
Icicles
Snowflakes
Reindeer
Tree
Presents
Penguins
Hats
Nutcracker
Sleigh
Santa
Stocking
Lights
Snow
Snowglobe
Chimney
Prepositions
In
Out
Up
Down
Under
Below
Above
Adjectives
Sparkly
Shiny
Soft
Inflated
Deflated
Bright
Bold
Christmas Lights Bingo Card
Another strategy that is especially fun when visiting Holiday Light shows is to play games. You can give your children an index card, and when they name what they see in the show they get a sticker to put on their card. You can also use the Bingo Card that we created. Print it out and bring it with you. As your child vocalizes the words of the item they see, it can be crossed off.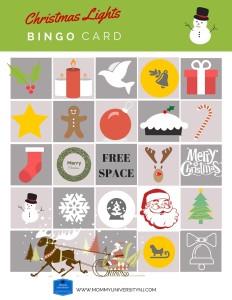 There is so much to see and do around the holidays. Make sure to create warm memories which can be done with the most simple and fun activities.
Amazing Holiday Light Displays
Here are some spectacular holiday light displays where you can use our Bingo card and increase language development:
Turtle Back Zoo Holiday Lights Spectacular
Skylands Stadium Christmas Light Show
Schaefer Farms: Holiday Lights on the Farm
Historic Smithville Light Show
Storybook Land: Christmas Fantasy with Lights
You may also enjoy: