Visiting a zoo is an amazing, interactive and fun learning experience for kids of all ages. To learn more, you can read my article 10 Benefits of Visiting a Zoo for all the reasons you should take your kids. Although a trip to the zoo is educational all on its on, there are many ways you can enhance this learning experience. I have come up with several activities kids can enjoy while walking around a zoo. These ideas can help increase your child's excitement and discovery at the zoo!
Fun Activities During a Zoo Trip
Zoo Bingo
As mentioned in my letter recognition article, zoo bingo is a fun game that enhances a child's experience at the zoo while increasing their letter and word skills. Your bingo card can consist of letters, pictures or words depending on your child's academic level. For the example below, as your child walks around, they cross off the letter that the name of the animal starts with. It's a fun and easy learning activity.
Pet or Touch the Animals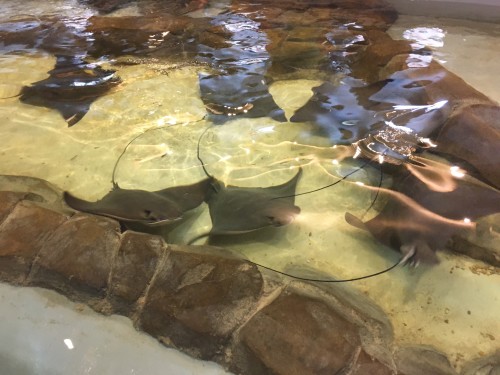 Some zoos offer petting zoo areas, or like Turtle Back Zoo, a touch tank. These are great sensory based activities for kids that help them learn through other senses such as touch and smell.
Scavenger Hunt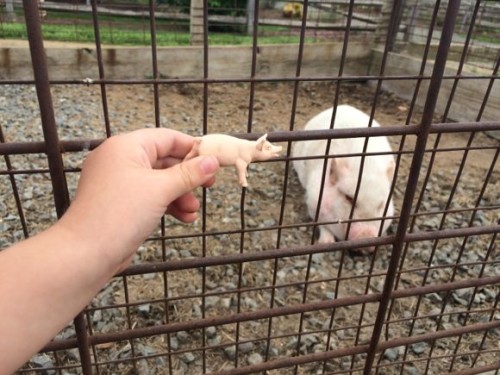 Based on what animals and other objects are at the zoo you are visiting, you can develop a fun scavenger hunt to play at the zoo. One way to play is to grab a map and cross off each animal as you find it. You can also look for animals that start with a certain letter or animals that originate from a specific country or continent. Another fun scavenger hunt idea is to bring Safari Ltd. Toobs with you and try to find each animal in the Toob.
Animal Alphabet Game
While walking around the zoo, have your kids find animals that start with each letter of the alphabet. This is like Zoo Bingo but without the Bingo card. You can then have your kids draw a picture of each animal next to the letter. For example, they can draw a bear next to the letter B.
Animal Geography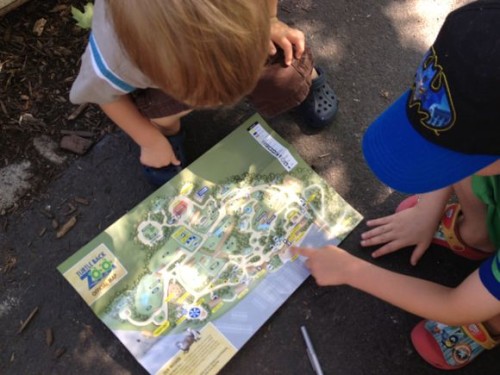 For younger kids, bring a map of the world and mark each country as you find an animal from it. For older kids, have them develop their own map based on where the animals they find are from. This Increases geographical knowledge.
Feed the Animals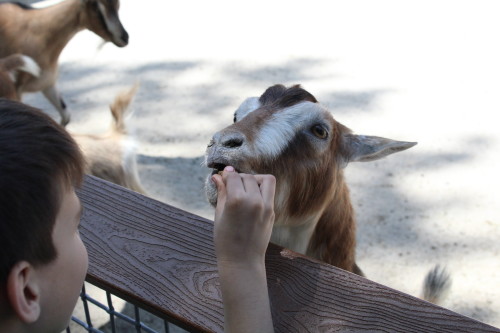 Many zoos offer the opportunity to feed animals. This is a great way for kids to get up close and personal as well as learn more about animal care. It's also a great sensory based experience.
Ask Questions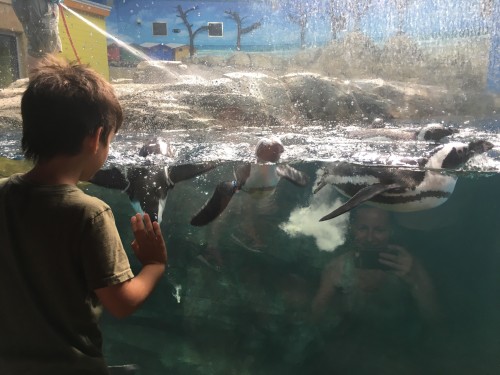 Another great way to enhance your zoo experience is by asking your kids questions during your visit. This will increase dialogue while enhancing language development and vocabulary. It also boosts comprehension skills which is vital for academic success.
Here are some questions you can ask to stimulate thinking and reasoning while also enhancing academic knowledge:
What letter does that animal start with?
What does that animal eat?
Is his fur soft or rough?
Where is this animal from?
How many animals do you see?
What color is that animal?
Does that animal hibernate?
Where can you find that animal?
What was the biggest and smallest animal you saw?
What was your favorite animal and why?
Don't want the fun to end? 
When you get home talk to your kids about everything they saw and learned about. You can also have them create a journal of what they saw using pictures and words. My son chose to make his own zoo using all his animals and Roylco building toys. Using Toobs is another great way to keep the conversation about animals going once you get home! So have fun and use your imagination!
If you like this post, then you might like: