As said by the very wise Dr Seuss, "The more you read, the more you know. The more that you learn, the more places you'll go."
This is so true! The more kids read, the more they learn and the more successful they will be in school and in life. That is why it is so important to foster a love of reading starting at a very young age. From the time your kids are born, books and story time can be as big a part of your family routine as dinner and bath time. Not only will kids learn the importance of reading, they will also develop important skills such as language development, comprehension, patience and focus! Unsure of how to foster the love of reading? Here are some ideas!
10 Ways to Encourage a Love of Reading
Attend Story time
I have been bringing my kids to story time since they were toddlers. Story time programs, such as the FREE ones offered at Barnes and Noble, get kids excited about reading by using songs and crafts to engage the kids. Story times are also great for teaching kids to focus, pay attention and behave appropriately. For great story times, check your local libraries event page!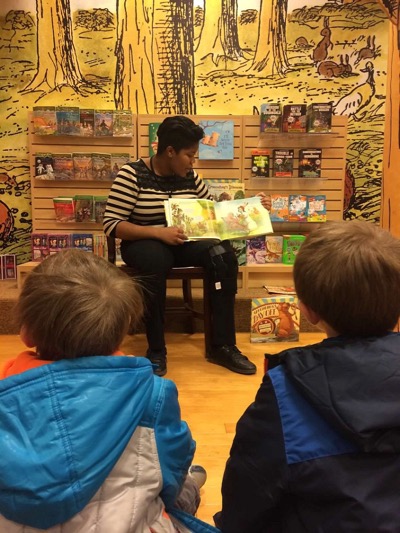 Read Together Every Night
Since my boys were babies, I have tried my best to read to them every night, even if it's only one book. Making it a part of the bedtime routine can make it even easier. After bath or pj time, pick out 1-3 books to read before bedtime. Find a cozy spot in their room to enjoy some good books. For the older kids, let them choose the books you will read so they are more engaged.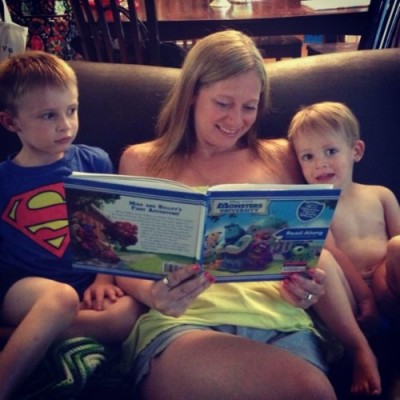 Use Touch and Feel Books
Touch and feel books offer a wonderful multi-sensory approach to learning. While kids listen to the story, they can feel the fuzzy cat or rough bark of the tree. It helps little ones better comprehend and absorb the story. It also let's them become more involved in the reading of the book.
Get a Magazine Subscriptions
Magazines are a great way to encourage reading. My boys love High Five by Highlights and Ranger Rick. Kids get excited when their magazine comes in the mail which makes them excited to read it too! Magazines also offer fun and educational activities that help with reading comprehension and build vocabulary.
Use Books as Rewards
To help encourage reading, instead of using toys and video games as rewards for good behavior and/or good grades, use books. Let your child pick out their favorite book from the Scholastic catalog they bring home from school then tell them what they can do to earn it. Making books a reward shows their importance and value!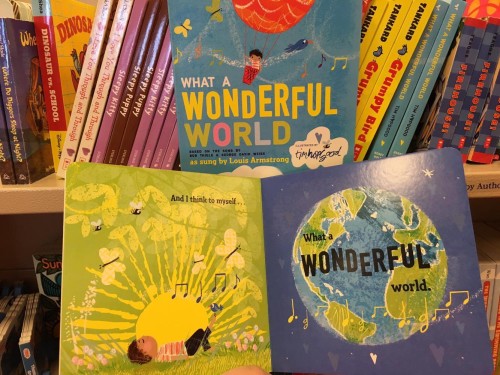 Visit the Library
Taking a trip to your local library is one of the best ways to foster the love of books and reading. Let your child pick out some books and read them on the carpet. Then let them choose some to take home. You can also attend a family story time while you are there. Many libraries offer reward programs for reading so make sure you inquire about that at your next visit!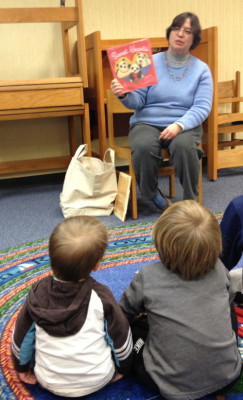 Read the Same Book as Your Child
For older kids, I suggest reading the same book at the same time. It can be a book they have to read for school or one they choose like Harry Potter or Twilight. As a parent, this helps you connect with your child as well as assist them with the comprehension of the story. In addition, kids learn through modeling so if they see you read, they will read!
Join a Book Club
Many libraries, book stores and even coffee shops offer book clubs for kids. This is a wonderful opportunity to get kids reading with their friends and loving it! It also let's them socialize with others and learn how reading can also foster friendships.
Create a Little Library at Home
Giving kids the space to read independently as well as together helps show the importance of reading. It is also provides them a safe and comfortable place to read. Creating a reading space can be easy and affordable. All you need is a comfy chair or carpet, a place to store books and good lighting. I recommend having it in their room but a corner of the playroom or living room works well too!
Use Reading Apps and eBooks
Let's face it, kids love technology! Luckily, getting eBooks and reading apps for kids is easy and a great way to encourage reading at home, in the car or even at the supermarket. You can also get reading apps on your LeapFrog LeapPad! For a fun reading app, check out our review of Luca Lashes.
I hope you have found this list helpful. Have more ideas? Please share them in the comments section below. Happy Reading!
If you like this post, you might like: