"There's a million things I haven't done. Just you wait." ~ Alexander Hamilton
Although Hamilton has been a broadway mega hit since 2015, its release on Disney+ has allowed an entirely new group of theater goers and history buffs to fall in love with this musical masterpiece. For those that don't know (I'm not really sure there are any), Hamilton is a Broadway musical written by Lin-Manuel Miranda that tells the story of Alexander Hamilton. It is an incredible production that offers a unique perspective of important events in history. Hamilton The Musical is a wonderful way to encourage an interest in history and the performing arts. For those that are obsessed with the show (like me), here are some fun activities to learn more about Hamilton and US History! (I included Amazon affiliate links to make planning easier.)
Hamilton Activities for Kids
Study Presidents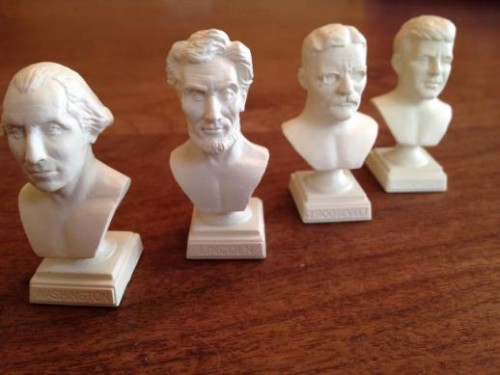 Although Hamilton was not a President, he was the right hand man to the first President of the United States, George Washington. The show introduces additional Presidents as well: John Adams, Thomas Jefferson and James Madison. As a result, a fun activity to enhance your learning is to study the US Presidents. Some fun ways to do this are to use flash cards, play with President themed Toobs, visit a historical site, play dress up, and more.
Learn About Money
Alexander Hamilton was the first Secretary of the Treasury of the United States of America. You can celebrate that achievement by learning more about money. For younger ones, they can identify coins and bills while older kids can learn what historical figure is on each coin/bill and why. Taking a trip to a US Mint is also a fun way to learn about money.
Study the States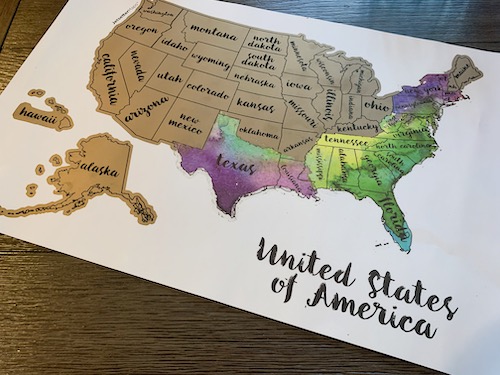 Hamilton references some of the first states such as New York, Pennsylvania and Virginia. Studying the first colonies and states will truly help Hamilton lovers understand the historical importance of this show. Some fun ways to study states are to put together puzzles, draw a map of the USA, learn about the first 13 colonies, and, of course, go on a road trip.
Write Your Own Story
Hamilton always wrote like he was "running out of time." This may seem extreme but his writing helped tell his story. His wife Eliza also spent her life telling his story. A great Hamilton activity is to tell YOUR story. Whether it's with pictures or words, have your kids tell their story. To make it even more fun, have them turn their story into their own musical or play.
Have a Mock Debate
I love the debate scenes in Hamilton. Not only is the music amazing but I learned so much about history while watching. (Tip: put the captions on when watching to catch all the details.) This school year, encourage your older kids to join the debate team. If that's not an option, set up your own debate at home. Siblings love competition so why not make it educational?!
Visit a Historic Site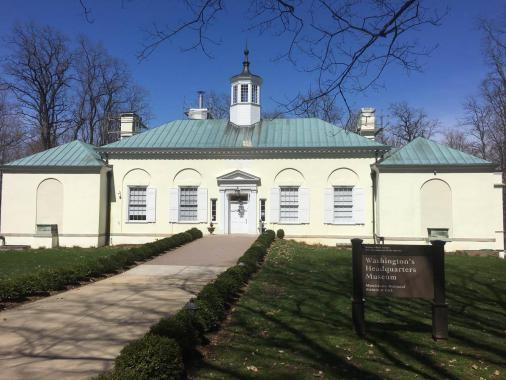 After watching Hamilton, all I wanted to do was visit historical sites in NJ where Hamilton had been. There are so many places across NJ and around the country that help kids understand and learn about US History. Being able to see and touch real places in history really brings the stories to life. Check out our post on Amazing Places to Learn About Presidents in NJ for some ideas.
Write Your Own Song
Lin-Manuel Miranda spent years writing and perfecting the songs for Hamilton. He did a great job too considering many people (including myself) can't stop singing them! Encourage your kids to write their own song. They can write just the lyrics or add an instrument to the mix too.
Read, Read, Read
Every themed day should include reading! Hamilton was based on the book Alexander Hamilton by Ron Chernow so reading was a big part of the creation of this incredible musical. Here are some Hamilton books we recommend:
Choreograph a Dance
As a dancer, the choreography in Hamilton amazed me. In many scenes, they used dance and movement to help tell the story. Dance is a wonderful way for kids to tell a story and express themselves. Encourage your kids to choreograph their own dance. They can include their friends and even put on a performance when they are done.
Make a Timeline
An easy academic activity to celebrate Hamilton is to create a timeline. It can be of Hamilton's life, the Revolutionary War, or even the history of government. Kids can use pictures or words. Have them add some events that weren't represented in the show too. Once done, have them create a timeline of their own life. At the end, have them add where they want to be in 5, 10, and 20 years.
History Lessons
Did you know there is an entire website dedicated to teaching history using Hamilton the Musical? The website (https://teachinghistorywithhamilton.org) offers specific lessons and resources that link to standards for ELA and US History. The lessons are for grades K-12. The website also offers a Kids Corner that features book recommendations, games, coloring pages, and more. For teens, there are podcasts, games, music, graphics, and more.
"I AM THE ONE THING IN LIFE I CAN CONTROL. I AM INIMITABLE, I AM AN ORIGINAL." — AARON BURR
You may also enjoy: