Social emotional learning (SEL) is the process in which children learn to understand emotions. They then use what they know about emotions to manage them effectively as well as help others in need. Understanding emotions helps children develop and foster healthy relationships with others. SEL is becoming more and more important in our schools as it is being woven into lesson plans and curriculums around the world but it doesn't only happen at school. SEL skills must be taught and fostered at home as well.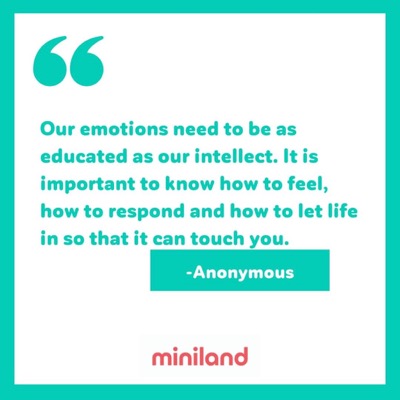 Miniland is an amazing company that offers incredible products to help encourage social emotional learning. Their games and toys are easy to use and understand making learning fun. They are also available in a variety of languages. In this post, I am sharing amazing SEL games parents can use at home but they can also be used in the classroom or during therapy sessions. I included affiliate links to make finding and purchasing them easier.
Amazing SEL Games for Kids
Mindful Kids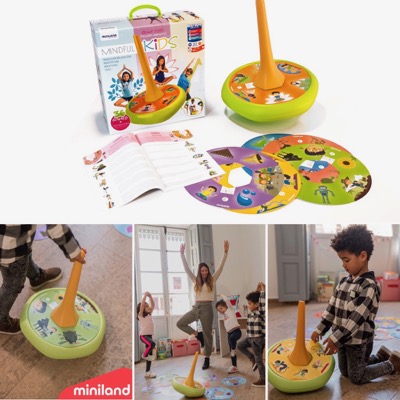 Mindful Kids is a wonderful game for children ages 2-7 years old to help enhance self-awareness. While playing, children are also increasing motor skills, coordination, vocabulary and social skills. Mindful Kids is a great way to get kids ready for school in the morning or to wind down before bed. Teachers and counselors will also love this game! It offers 36 mindfulness activities using 4 themes: conscious breathing, muscle relaxation, yoga and meditation. Mindful Kids can be purchased at Michaels and Amazon for under $50.
Emotiblocks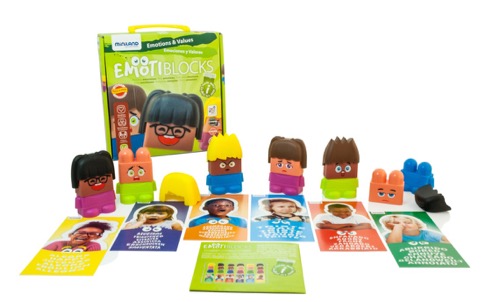 Emotiblocks helps teach children ages 2-6 years old to better understand and express emotions at school and at home. The set comes with 18 interchangeable pieces, activity cards and a teaching guide. There are over 100 possible combinations allowing for endless learning through play. Emotiblocks help enhance social, emotional, language and motor skills all while having fun. The set is priced under $20 on Amazon.
Emotions Detective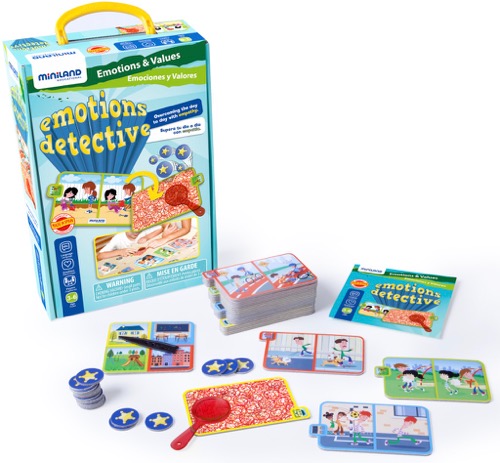 Build emotional awareness and understanding with Emotions Detective game. Children have to use problem solving and reasoning skills as they pick out clues to solve various conflicts. Players learn to recognize different emotions and interpret how others feel. This game comes with 24 cards, 18 stars, a spinner and a magnifier. It is recommended for ages 3-6 years old  and can be purchased on Amazon for under $25.
Emo Moogy: The Emotions Game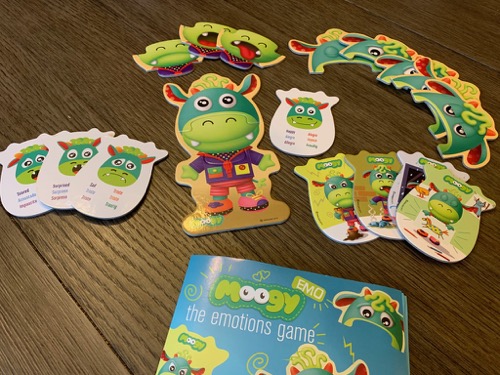 Emo Moogy is an adorable game to help children ages 3 and up identify emotions. The game comes with 11 puzzle pieces and 8 emotion cards. First, have your child identify the emotions of the faces on each card. When the card is flipped over, the correct answer is revealed in 6 languages! Next, have your child recreate the images using the puzzle pieces. Last, talk about why someone would feel each emotion. Another great way to use the cards is to take them out when your child is upset. If they are unable to express themselves using words, they can show the card of how they are feeling. This gives them a voice. Emo Moogy is under $13 on Amazon.
Emoticapsules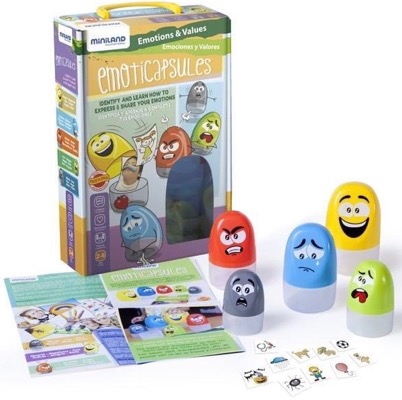 Emoticapsules is another wonderful hands-on learning tool to teach kids about the 5 core emotions: happiness, sadness, anger, disgust, and fear. The set comes with 5 capsules and 10 cards. First, kids must identify the emotion on the capsule. Then, they have to place the card that provokes that emotion inside the capsule. Last, have your child explain why they feel that emotion. Some picture cards included are a spider, broken toy, soccer ball, and a thunderstorm. I recommend making your own cards/pictures as well, especially ones related to topics your child is struggling with. You can have the kids draw the pictures, use real photographs, or cut pictures out of magazines. This game is great for sparking conversations about feelings. Emoti Capsules can be found on Amazon for under $13.
Bonus:
Diversity Fastening Dolls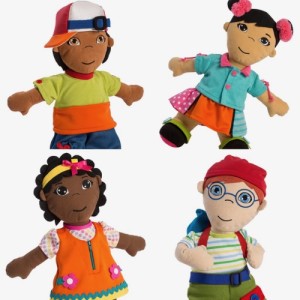 Miniland has released the cutest interactive dolls that not only teach fine motor skills but they also increase cultural awareness and understanding. These diverse dolls come in 4 ethnicities: Caucasian, Asian, Hispanic, and African American, allowing kids to develop a respect and understanding of diversity and race. Through play, kids will also learn to zip, button, snap, buckle and tie laces. This helps build important life skills. Diversity Fastening Dolls can be found on Amazon for under $30.
For more information about Miniland products, please visit their website!
You may also enjoy: