Lions, tigers and bears, oh my!
This spring and summer, tour over 350 acres of terrain in New Jersey that replicates 11 simulated natural habitats housing over 1,200 exotic creatures from six continents! Six Flags Great Adventure has brought back a family favorite which is the Wild Safari Drive Thru starting on March 20, 2021. As we are striving to return to normalcy, the opportunity to get outdoors and away from the monotony enables us to recharge.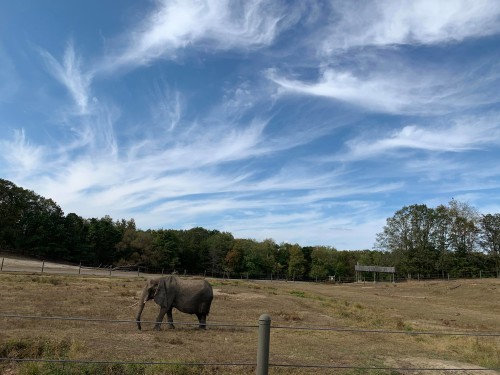 So how does this work? The operating hours will run from 9am until 4pm; however, you can't just drive up on a random day. To avoid overcrowding and keep safety measures in place, the safari requires all guests to make advance reservations using their online reservation system. Tickets range from $19.99-$24.99/person and can be purchased here. Tickets are FREE for Six Flags members and pass holders.
The contactless experience will invite families to enjoy the beauty of the giraffes, the majesty of lions, and the leaping kangaroos. Yet to enjoy these amazing creatures you will have to abide by some new and simple safety measures. These include keeping windows, doors, and tops closed, not feeding or touching animals, no littering, and no stopping vehicles. Cars and trucks will be inspected prior to entry into the safari to ensure all rules are being enforced. You can check all the rules here. Portable toilets will be available upon entrance and exit.
Now, from the comfort of your car, you can take a quick trip to the Serengeti! An experience like this offers wonderful intrigue and opportunities for learning as well. You can get kids excited by reading zoo books prior to your visit. You can also check out our suggestions of tips for when visiting the zoo! So whether it is elephants, bison, or baboons, Six Flags Great Adventure has family fun available for you this spring and summer!
If you like this post, you might like!