Whether you celebrate for a week or just a day, choosing a child to be a Star Student is something they will never forget. Not only do they feel special and appreciated, they also feel validated for their hard work. It also helps build self-esteem and self-confidence as well as encourages a love of school and learning. Positive reinforcement is the best way to encourage kids to work hard, try their best and succeed in school and in life. Here are some fun ways to celebrate your Star Student in school! (This post includes Amazon affiliate links to make planning easier.)
Fun Ways to Celebrate Your Star Student
Line Leader
First in line seems to be the most coveted spot in elementary school. I have seen kids cry and tantrum over not being the line leader. To try and eliminate some of this behavior, award the job of line leader to the Star Student. This person has earned the right to lead the class to specials, lunch and recess.
Positive Traits Poster
When my son was a Star Student a few years ago, the entire class participated in a fun activity. Every person named one positive character trait about him that the teacher then wrote on poster paper. He was so proud when he came home with it. He still has it in his room today. It made him feel special and important.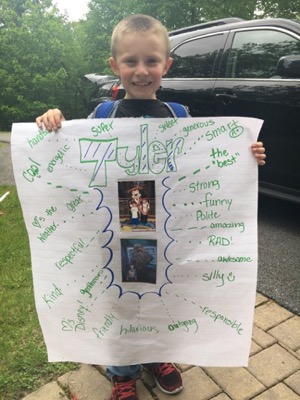 Show and Tell
Ask your Star Student to bring something in to share with the class. It can be one item, 3 items or a bag they have to fill. Either way show and tell is a fun way to get to know your students. It's also a great way to make them feel special. Plus, while talking about their show and tell items they are building language, social and public speaking skills!
All About Me Poster
Besides bringing in items for show and tell, the Star Student can make a poster listing things that they like. When my son was Star Student in preschool, he made a small poster that was all about him. An All About Me poster can list the student's favorite food, color and subject along with the sports they play, family pets and favorite vacations. Amazon also has a variety of already made All About Me posters that kids can fill in at home.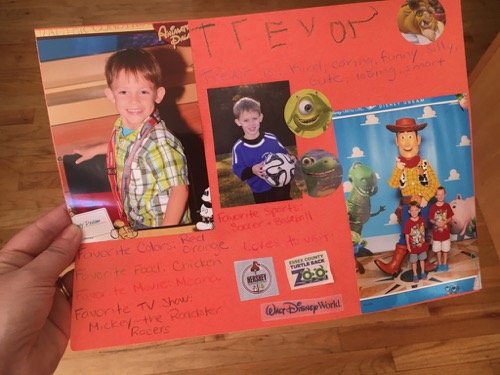 Mystery Reader
My son's teacher encourages parents to be mystery readers for their child's birthday but this is also a wonderful way to celebrate a Star Student. Having a parent/guardian in to read a story to the class shows kids that education is important to the entire family.
Take Home the Class Pet
Some classes have a class pet that everyone cares for. Letting the star student take the pet home gives them a feeling of importance and enhances responsibility. Now, it doesn't have to be a LIVE pet for kids to feel special. I recommend using a stuffed animal like Happy the Hedgehog (or other sequin pets like Sparkles the Unicorn) from Creativity for Kids. Happy is a a weighted stuffed animal with a sequin back. He also comes with stickers that can be used to decorate him.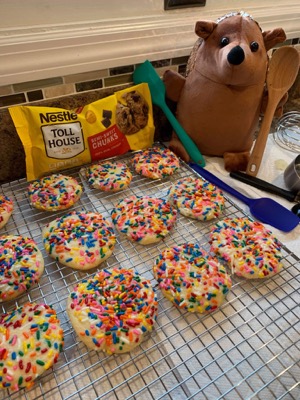 Happy is a great "pet" for star students to take home for a night or the weekend. Kids can take pictures of all the adventures Happy participates in and then put the pictures in a journal. Students can also write about Happy's experiences. This helps encourage creativity while also enhancing writing skills. The star student can then share the journal with the class.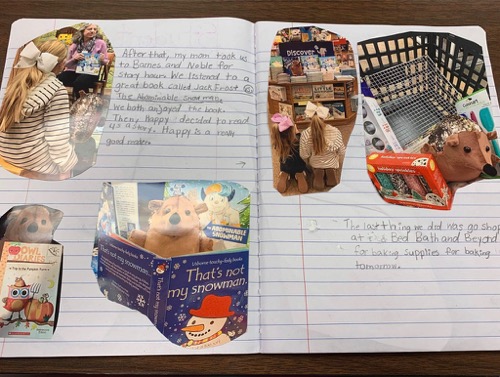 Class Mascot or Stuffed Animal
Not every class has a class pet but instead they may have a class mascot or stuffed animal! The Star Student can hangout with the mascot all day (or week). That means they can read, do class work and go to specials together. The stuffed animal can travel from center to center with the student as well as sit on their desk during lessons. This is a fun way to make the Star Student feel special.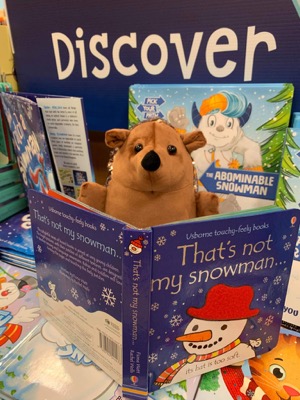 Certificate and Prize
At the end of the day or week, the Star Student can receive a certificate celebrating their special moment. Students can also pick from a prize box or receive a special present from the teacher such as a book, bookmark or pencils. I recommend celebrating this accomplishment at home too by hanging up your child's certificates. We made an art wall when the boys were little which is where we now hang all their certificates, report cards and special projects.


These are just some of the many ways teachers can celebrate their Star Student! How do you celebrate?
You may also enjoy: