The kids are off from school and it's a scramble to find activities to fill the days and in some instances hours! Every year we try to incorporate learning through play and travel. While there are amazing opportunities to learn in New Jersey, everyone maintains a budget. At Mommy University, we also know that there are incredible places to visit that don't cost money. New Jersey is home to so many museums, nature centers, historical monuments, and points of interest and there are a lot that are FREE! At the time we compiled this list, these places were described as FREE and available during Winter Break; however, we still encourage you to visit their website to confirm.  
Enjoy your family adventures! 
20+ FREE Places to Go with the Family during Winter Break in New Jersey
Trailside Nature & Science Center, Mountainside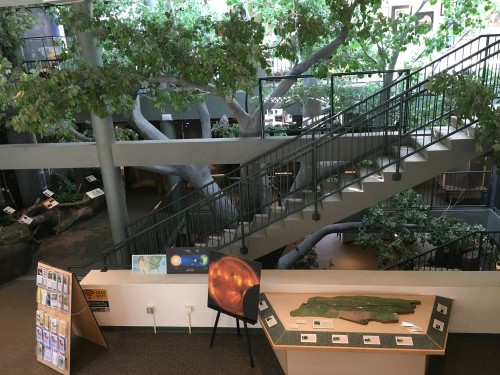 Located on Watchung Reservation, the Trailside Nature & Science Center is adjacent to over 2,000 acres of woodlands, fields, lakes and streams. The Center includes interactive exhibits, children discovery room, and even an auditorium. Open seven days a week from noon to 5pm, this center offers workshops, camps and even birthday parties. You can read our review here!
NJ State Museum, Trenton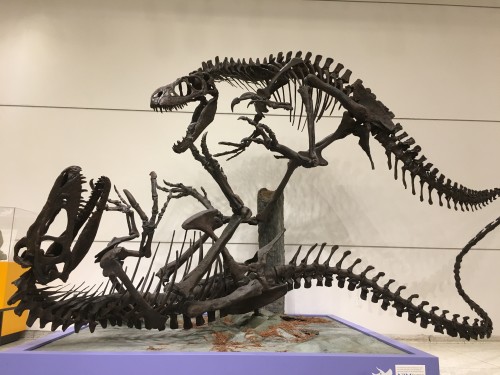 The NJ State Museum, located in Trenton, offers a unique educational experience for individuals of all ages. Guests can explore not one, but four exciting museums plus a planetarium! The Archeology and Ethnography section offers a collection of over 2 million prehistoric and historic specimens collected from nearly 100 years of excavation. The Fine Art section has over 12,000 works of art to enjoy and discover. The Cultural History section has over 13,000 artifacts from NJ including flags, tools, furniture and more. The final area focuses on Natural History and includes a Learning Lab where visitors can watch and ask questions as fossils are prepared. The NJ State Museum also has the largest planetarium in NJ featuring Full-Dome-Video and projects more than 6,000 stars.  You can read our review here!
Bergen County Zoo, Paramus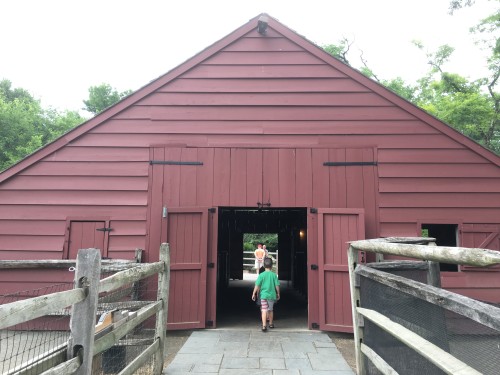 We love the zoo at Mommy University, and we were definitely impressed when learning about all the amazing programs and activities available at Bergen County Zoo this winter. Families can enjoy a variety of events, educational programs and classes. The zoo is FREE all winter. While not all the animals will be out, there will still be plenty of creatures for children to observe!
Washington's Headquarters Museum, Morristown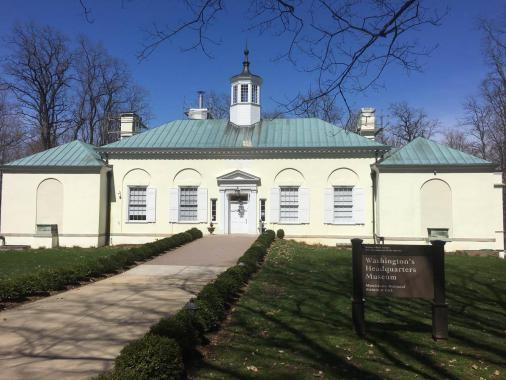 Inspired by George Washington's Mount Vernon home, the Washington Headquarters Museum was built in the 1930's and is open to the public for FREE. It is filled with historical collections and exhibits featuring furniture, weapons and documents from the 1700's. After you are done with your visit pop onto the Green that is bustling with plenty of shops and great places to grab a bite to eat (one of my favorites is South Street Creamery).
The Paterson Museum, Paterson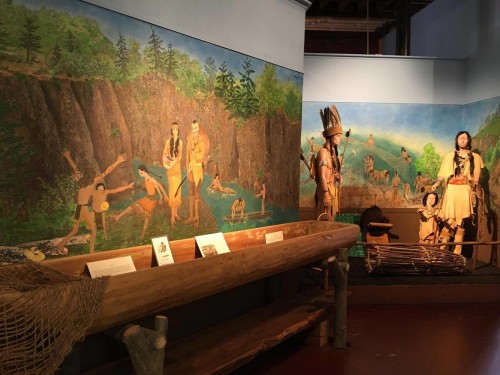 A hidden treasure in Paterson is the Paterson Museum which contains a cornucopia of exhibits but the gems and minerals display is enlightening. Greeted by what appears to be the entrance to a mine, you will be able to look at a variety of rocks and minerals in bright light. Afterwards, check to see the submarine and other history surrounding this historic area. While it is FREE, a suggested donation of $2 is recommended. You can read our review here!
Great Falls, Paterson
Visiting Great Falls in the winter may not be the most ideal time but if you are visiting The Paterson Museum it is right around the corner. 
Warren E. Fox Nature Center, Mays Landing
We love visiting Nature Centers for a variety of reasons including multi-sensory, educational and usually FREE just like the Warren E. Fox Nature Center located in the nature preserves of Mays Landing. Inside the Nature Center are displays depicting the area's history as well as information regarding it's ecological system. The Greenhouse has fifty animals residing which is perfect for little ones to admire.
Turtle Back Zoo Holiday Lights Spectacular, West Orange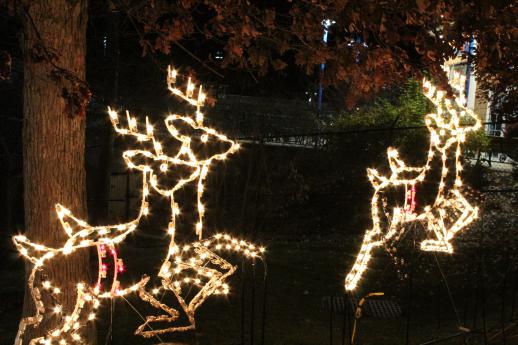 Turtle Back Zoo Holiday Lights is a MUST DO holiday experience in NJ, and it is FREE (donations of non-perishable food items, new toys and gently used coats are accepted). Throughout the zoo are over 50 animal and winter themed characters which make up only a handful of the 100,000 lights throughout the area. There will also be select exhibits available that families can explore together like Sea Lion Sound, Tam-ring Gibbons, Tropical Currents Aquarium, Reptile Building and the Essex Farm. There will also be themed weekends with special holiday activities. You can read our review here!
Sea of Lights Point Pleasant
Visiting the shore in the summer months is an absolute MUST DO in the state of New Jersey, but surprise the family this winter with this annual event at Jenkinson's Boardwalk called Sea of Lights. There are plenty of FREE options to keep the family enjoying the scenery while having fun from photos with Santa before Christmas to Princess Palooza shows at Santa's Headquarters Pavilion after the big day. The aquarium is open at a discounted rate so if you want to spend extra money it's a great option!
Noyes Arts Garage, Atlantic City
The Noyes Arts Garage is an extension of the original Noyes Art Museum; however, it has an interactive component that is completely unique. Located in Atlantic City, you can stroll through 15 different studios and shops. As the artists are working in their physical space, you are invited to observe and ask questions. It is closed on holidays and select days of the week, so check the website before visiting.
Reeves Reed Arboretum, Summit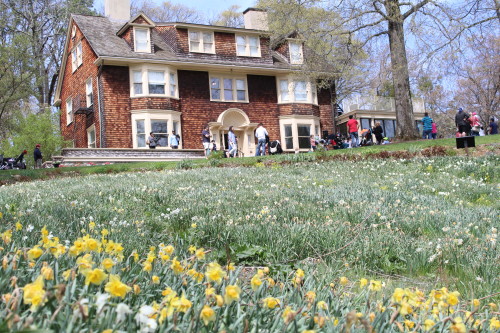 A public space dedicated to the conservation of our environment as well as the education of families in New Jersey to appreciate and care for nature, the Reeves Reed Arboretum is a special place in Summit. Your kids may enjoy the Discovery Saturdays where they can learn a different topic each week for a nominal fee or workshops on fairy houses, nocturnal neighbors and plants. While there is no cost to visit the grounds, there is a suggested donation of $5. The Arboretum has specific days and hours it is open so we recommend checking their website.
Rutgers Geology Museum, New Brunswick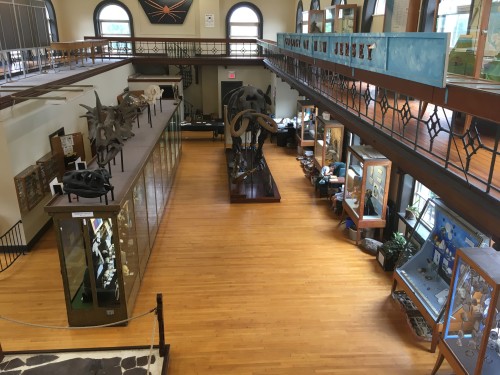 Another fantastic and FREE location to learn about rocks and minerals is on the campus of Rutgers University. The Rutgers Geology Museum is on the third and fourth floor (not elevator accessible), and once you enter the wide open space you will be greeted by a mammoth of a display that is a mastodon. Throughout the museum are displays of different rocks including those native to New Jersey. It is a fun place to visit for all ages! Check the website to confirm hours they are open.
Bridgeton Hall of Fame All Sports Museum, Bridgeton
New Jersey holds a lot of history including accomplished professional athletes. The Bridgeton Hall of Fame All Sports Museum features equipment, photos and memorabilia of well known athletes from the Garden State.  
Drumthwacket, Princeton
Visit the home to the Governor of New Jersey at Drumthwacket. You can't just arrive the day of but rather need to schedule tickets in advance using the link on their page. The FREE public tour lasts around 45-60 minutes and is recommended for children ages 8 and older.  
Heritage Glass Museum, Glassboro
The Heritage Glass Museum contains collections of 200 years of South Jersey glass.  Several times a year they will change the display to feature a glass collection, it serves to share history through a unique perspective. It is FREE admission to this sparkling space.
The Center for Contemporary Art, Bedminster
Bring the family to visit the art galleries at The Center for Contemporary Art. Known for the wide range of art courses to enhance your skills and introducing various mediums to children, this center also offers display spaces where you can admire art.
Howell Living History Farm, Lambertville
Step back in time at Howell Living History Farm as children can walk through the farming practices of 1890-1910 when horse and buggy was the common means of transportation. Visiting and parking is FREE so you can save your funds to purchase a snack or kids crafts to help support this unique space. Check their calendar for special programs! 
Empty Sky Memorial, Jersey City
Located at Liberty State Park, the Empty Sky memorial is a tribute to those who lost their lives on 9/11. With two 30 foot high rectangular towers with the 746 names etched on the stainless steel as it faces the skyline of New York. The name is inspired from Bruce Springstein's "Empty Sky." Visiting this location can be somber, but it recognizes a significant historical moment for those who witnessed or experienced this moment in time.
Discovery Seashell Museum, Ocean City
Do you know how many species of shells exist? At the Discovery Seashell Museum, you can learn about the diversity and what makes them unique. If you are missing out on the summer at the shore, this might be an interesting place to bring the family for some learning. Existing for over 40 years, they have not only the knowledge but unique knick knacks for sale.
State Parks
On New Year's Day, embrace the outdoors! America's State Parks have all 50 states offering free, guided First Day Hike Programs. Start the year strong connecting with nature.
BONUS
Local Library
Don't forget to check out your local library for fun and FREE activities.  If they don't have an activity scheduled, don't forget they have books and movies available as well as puzzles and toys.  
Barnes & Noble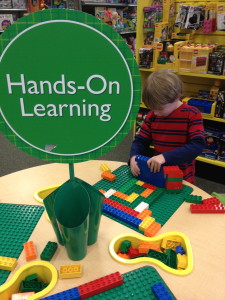 If you need a little caffeine with your books, don't forget the nearest Barnes & Noble! They have regularly scheduled story times. In some, the children's section has Thomas the Train tables. Lego bricks and other stations to keep little hands busy.
Playspace at the Mall
When you have little ones there are times you just need an enclosed space where the kids can run and where you can sit. For me, it was the Rockaway Mall where my children could play and I could sit back with a latte and watch. I have also hung out at the Livingston Mall during a snowy day.
Where is favorite FREE place to play during winter break? Put it in the comments below and we can add it to our list!  
 If you like this post, you might like!