For the past 4 years, we have been celebrating my son's birthday in Hershey. He is a December baby so all the fun Christmas activities just add even more excitement to the celebration. Recently, I have been moving away from birthday parties and focusing more on experiences with a few friends or planning a birthday getaway. Who wouldn't want to celebrate their birthday all weekend instead of just one day?!
Hershey, PA is the perfect place to celebrate a birthday or any big event. Whether you're turning 4, 40 or 94, Hershey offers endless opportunities to celebrate with family, friends or a special someone in your life. No matter what season you visit, there are plenty of ways to celebrate. Here are some that I have found to be especially fun!
Fun Ways to Celebrate Your Birthday in Hershey
Dinner at a Great Restaurant
Whether it's with family, a group of friends or as a couple, there are so many amazing options for a delicious birthday meal in Hershey! Our favorite place to eat is Fire and Grain at the Hershey Lodge. In fact, we just celebrated my husband's birthday there. We have also enjoyed amazing celebratory meals at The Bear's Den, Houlihan's and Trevi 5. Other options include The Circular, Harvest, The Forebay, Hershey Grill and Devon Seafood and Steak. In 2020, when Hershey's Chocolatetown opens in Hersheypark, I cannot wait to celebrate birthdays at The Chocolatier Restaurant, Bar and Patio!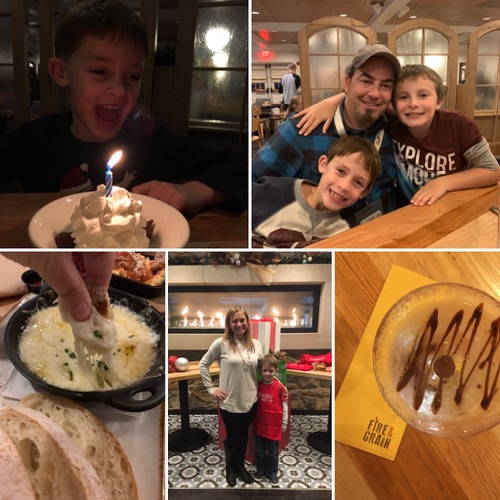 Spa Day
Now this is how I want to celebrate my birthday! There are 2 spas in Hershey but my favorite is The Spa at The Hotel Hershey. Nothing beats the relaxation rooms, buffet just for spa guests and the chocolate mandarin shampoo in the showers! For your next birthday, invite some friends and pick a spa package to celebrate your big day!
Pool Party
What kid doesn't love a pool party? At Hershey there are so many ways to splash around in celebration of a birthday. In the summer, friends can enjoy The Boardwalk at Hersheypark which includes a wavepool, lazy river, water slides and even a water coaster. In the winter, spring and fall, plan a birthday stay at the Hershey Lodge where kids (and kids at heart) can enjoy Hershey's Water Works, an indoor water playground for all ages. There are plenty of seats and tables so order some food for everyone and have a blast. Plus, the arcade is right next door for added fun!
Chocolate Lab Class
Grab some friends and take a class at the Hershey Story Museum. It's a perfect mini party option for kids ages 5 and older. Classes are offered year round with themed events available. Each class is 45 minutes long during which participants will make a delicious treat to take home. Each budding chef will also learn facts about chocolate and gain important cooking skills. Tickets must be purchased in advance and classes take place throughout the day.
Room Delivery
The Hershey Lodge and The Hotel Hershey offer room service options to add some extra fun to a birthday weekend. You can order a variety of treats from large baskets filled with candy to balloons to even cookies and milk. What a fun way to celebrate a birthday!
A Day at the Park (of course!)
Whether it's jumping over the waves at The Boardwalk, riding a coaster, watching the holiday light show or sharing a King Size Shake, spending the day at Hersheypark is the perfect way to spend any birthday! We recently celebrated my husband's birthday during Hersheypark in the Dark and had a blast trick or treating and riding the coasters in the dark. For my son, we love celebrating during Christmas Candylane where we get to take pictures with Santa, meet Santa's reindeer and watch the NOEL light show. No matter when you visit, Hersheypark offers exciting ways to celebrate!
Create Your Own a Candy Bar
Believe it or not, this is one experience we have yet to do in Hershey! For my son's 8th birthday, however, we are determined to make this happen. At Hershey's Chocolate World, guests can make and design their own candy bar including the wrapper. This is a fun activity that family and friends can do together, and everyone has a treat to enjoy at the end!
Bring a Friend
All of the experiences above are great but they are even sweeter when you enjoy them with friends! For your next birthday, grab some friends and head to Hershey. Enjoy a meal, show, class or cocktail. There is something for everyone to enjoy!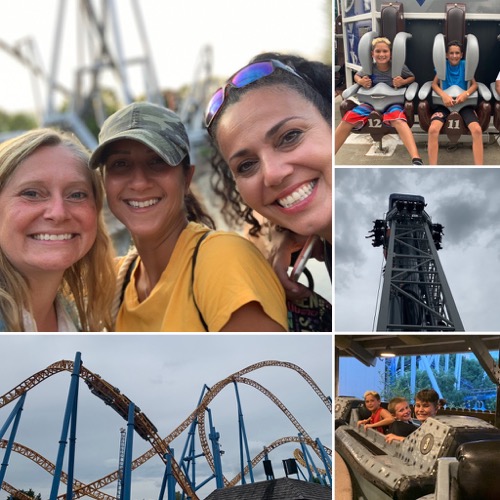 How would you celebrate a birthday in Hershey, PA?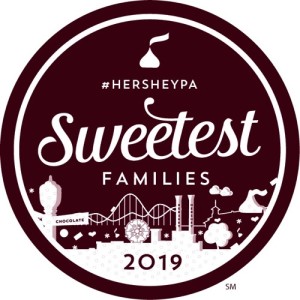 You may also enjoy: