Mommy University Finds All the Gems in New Jersey!
Whether it's Bruce Springstein or Bon Jovi, as natives of the Garden State we know that New Jersey Rocks! However, as parents of young children, that term has a different meaning as they begin to become fascinated with rocks and minerals. At age two, my son would hand me "gems" he found on our walks and, while most of them were generic rocks, they became a treasured collection. Whether it was cracking geodes or visiting some of the locations on this list, my kids love to stare at these fascinating specimens. From rocks and minerals that glow in the dark to those that look like something from an alien movie, geology can be very cool. You could say "it rocks"!
Amazing Places to Learn About
Rocks & Minerals in New Jersey
Franklin Mineral Museum, Franklin
The Franklin area is famous worldwide for minerals. Yes, this is absolutely true. New Jersey is well known in the world of geology for having a wide variety of minerals. From a historic mine to museum displays, there is a lot for young minds to observe and consume at this location. As well, there are hands-on activities like mineral collecting, a fossil dig and gem panning. To learn more, visit the Franklin Mineral Museum website.
Meadowlands Museum, Rutherford
Museums designed to preserve the history of the local area are fascinating because they combine different slices of history, and the Meadowlands Museum in Rutherford does just that. The permanent exhibit Geology of the Meadowlands displays geology specimens from different formations in New Jersey. There is also a showcase of fluorescent rocks under UV light. Afterwards, you can learn about famous poet William Carlos Williams or the pre-electric kitchen.
Morris Museum, Morristown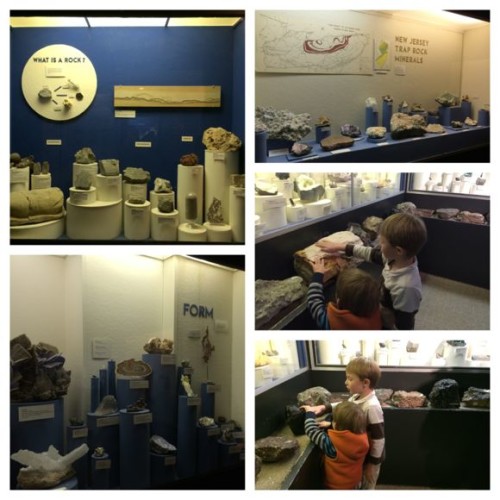 The Morris Museum contains dinosaurs, dioramas and yes rocks and minerals! The exhibit focuses on what can be found in New Jersey, and the geological specimens are very interesting in this space. The crowd pleaser is always visiting the dark room where rocks come alive. This collection represents 100 percent of New Jersey's minerals.
Paterson Museum, Paterson
A hidden treasure in Paterson is the Paterson Museum which contains a cornucopia of exhibits but the gems and minerals display is enlightening. Greeted by what appears to be the entrance to a mine, you will be able to look at a variety of rocks and minerals in bright light. Afterwards, check to see the submarine and other history surrounding this historic area. While it is FREE, a suggested donation of $2 is recommended.
Rutgers Geology Museum, New Brunswick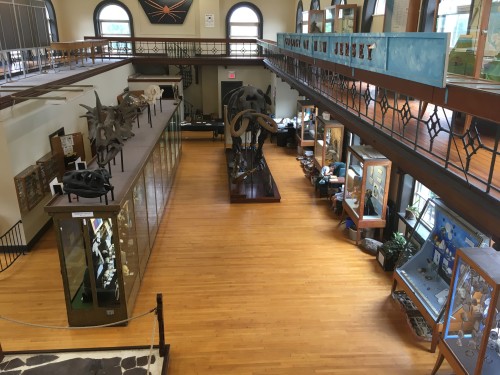 Another fantastic and FREE location to learn about rocks and minerals is on the campus of Rutgers University. The Rutgers Geology Museum is on the third and fourth floor (not elevator accessible), and once you enter the wide open space you will be greeted by a mammoth of a display that is a mastodon. Throughout the museum are displays of different rocks including those native to New Jersey. It is a fun place to visit for all ages! Check the website to confirm hours they are open.
Stirling Hill Mine and Museum, Ogdensburg
If your child is a budding geologist, then Stirling Hill Mine Museum is a mandatory destination for them. The surrounding area was once one of the world's richest zinc ore deposits, and this location was formerly a zinc mine transformed into a museum. Families can tour the mine learning about the history during a public tour. As well, another "gem" of this spot is the Warren Museum of Fluorescence which takes up four rooms containing over 700 flourescent minerals and objects.
Stone Museum, Monroe Township
Located in Monroe Township, the Stone Museum is most well-known for its Flourescent Room which boasts of stunning multi-colored rocks that glow in the dark. It contains a large number of exhibits including a substantial minerals collection. Plus, this unique destination is FREE!
Trailside Nature Center, Watchung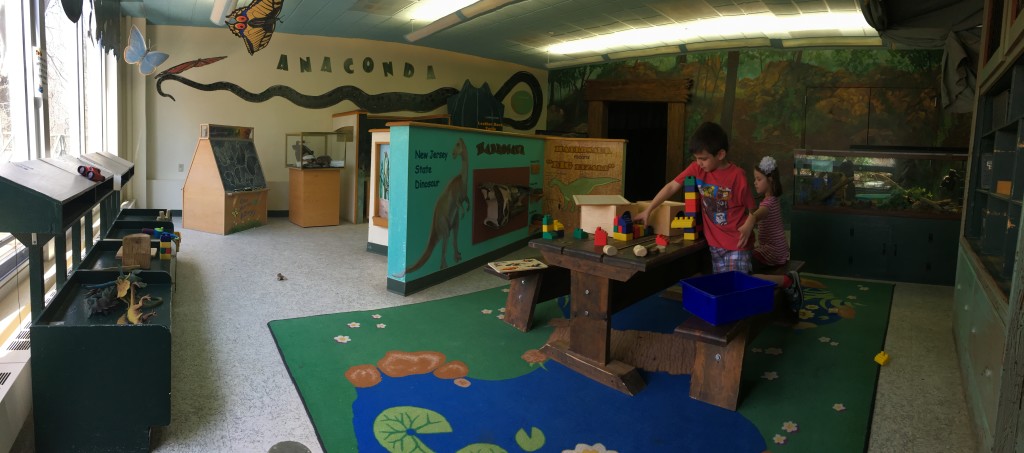 There are many reasons to visit the Trailside Nature Center from learning about the environment to observing animals; however, the Discovery Den holds geological samples that will surely please. The Discovery Den is a hands-on playspace where children can put puzzles together, play with mini figurines or look at snakes. In the back is a dark room where children can look at fluorescent specimens. There is no admission so Trailside is FREE and a phenomenal space for families.
Bonus: Poricy Park Brook, Middletown
If  you are looking for hands on activities like digging for rocks and minerals, you may want to visit Poricy Park Book. The Nature Center, which is open to the public and FREE, is a great place to start before walking a mile to the fossil site.
If you enjoyed this, you may like: