When you think of Hershey, PA, I am sure you think of chocolate, rides, chocolate, family fun, chocolate…well, you get the picture. This September, enjoy something a little different in the Sweetest Place on Earth by attending their Annual Wine and Food Festival. From September 14-16, 2018, guests can enjoy a weekend full of food, wine and fun!
The Wine and Food Festival offers spectacular and delicious events over the course of 3 days on the grounds of the amazing Hotel Hershey. From tastings to classes to even a comedy show, there is something for everyone to enjoy. As a member of the Sweetest Moms program, I am so excited to bring you all the latest information about this amazing event. Take a look at this year's events for the Wine and Food Festival at The Hotel Hershey!
The Joy of Wine: Wine Reception
On Friday, September 14, guests can kick off the Wine and Food Festival weekend from 6:30pm-10pm with an amazing wine reception hosted by Romain Teyteau. This event will feature champagne along with delicious hors d'oeuvres. Then, at 8pm, guests can enjoy "Something to Wine About," a comedy show featuring Laurie Forster, The Stand Up Sommelier. We attended this show 2 years ago and had an amazing time! Tickets for this event are $96 (includes tax and gratuity) and reservations are required.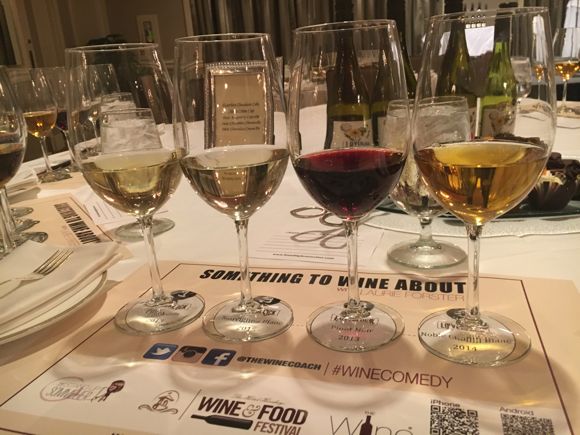 Champagne Tasting Class 
This event takes place on Saturday, September 15 11:30am-1:30pm in the Castilian Ballroom. We attended this event last year and LOVED it! Guests will start by enjoying local meat and cheeses then enjoy a wonderful and informative class on non-vintage vs. vintage champagne. You will taste 4 varieties as well as gain a better understanding of how they were made and what makes them unique. The event costs $64/person.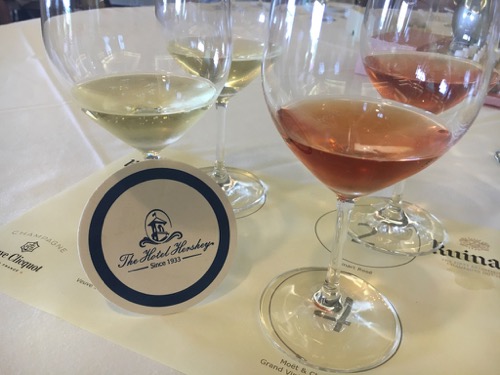 Wine Tasting Class
On Saturday, September 15 guests will convene in the Overlook for a guided tasting from 2:30pm-4:30pm. There will be wines featured from 8 different wineries making for a wonderful afternoon for all wine lovers! This event is $54/person.
Ruca Malen Wine Dinner
Hosted by Ruca Malen, the Wine Dinner on Saturday, September 15 is an event you won't want to miss at the Wine and Food Festival! This event begins with a reception in the Fountain Lobby at 6:30pm followed by dinner in the Garden Terrace West Ballroom at 7:30pm. Guests will enjoy a delicious meal paired with 4 fabulous Ruca Malen wines. During the event, guests will also have the chance to listen to Ruca Malen speak as well as converse with other wine enthusiasts. This event is $120/person.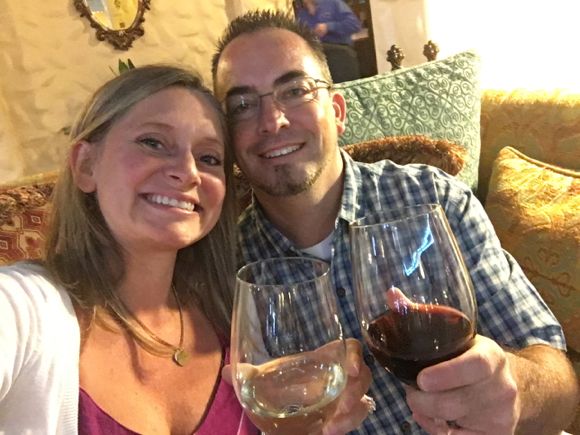 VIP Winemaker Breakfast
Kick off the last day of the Wine and Food Festival with a breakfast buffet and mimosas. This event takes place on Sunday, September 16 from 10am-12pm in the Blue Mountain Cottage. There will be several wine makers from the Grand Tasting on hand to mingle with guests. This event costs $30/person.
The Grand Tasting 
The Wine and Food Festival ends with a bang with The Grand Tasting which takes place on Sunday, September 16 from 12pm-4pm in The Hotel Hershey Formal Gardens. Guests can walk around the gorgeous grounds while enjoying live jazz music, domestic and international wine stations, samples from domestic breweries and culinary samples from award-winning chefs. This event is $72/person.
Each event listed is for guests ages 21 and older and reservations are required. Tickets can be purchased by calling 717 534-8800. Overnight packages at The Hotel Hershey are also available. For more information, visit the Wine and Food Festival website.
You may also enjoy: