For years, I have wanted to visit Dollywood. Each time we drove through Tennessee on our way to Louisiana, I would see the signs for this iconic park and hope that one day we could visit as a family. This summer I finally got my wish. My family and I were so lucky to be invited guests at Dollywood Theme Park, and it was everything I thought it would be and more!
For those that don't know, Dollywood Parks and Resorts was created by the country music legend and actress Dolly Parton. It is located in the heart of picturesque Pigeon Forge, Tennessee and consists of a theme park, water park and lodging. With the backdrop of the breathtaking Smoky Mountains, Dollywood is the perfect family vacation destination.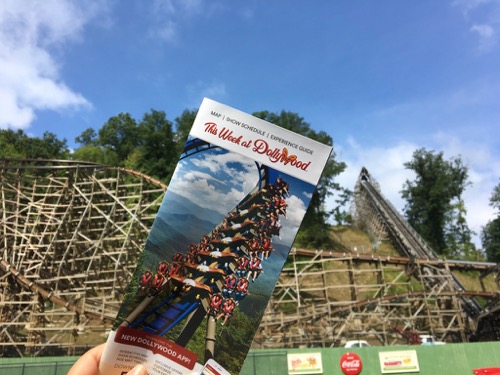 During our trip, we spent the day at Dollywood Theme Park. Since the kids in Tennessee and the surrounding areas had already returned to school, the crowds at the park were small making for an enjoyable and relaxing experience. We did not have to wait in line for any of the rides which allowed us to experience everything (well almost everything) the park had to offer.
Dollywood is broken up into 10 sections: Adventures in Imagination, Rivertown Junction, Jukebox Junction, Country Fair, The Village, Owen's Farm, Craftman's Valley, Wilderness Pass, Timber Canyon and Showstreet. Each section offers it's own unique charm with themed rides and attractions. My boys LOVED Country Fair the most as it was full of rides and games while I really enjoyed Timber Canyon due to its spectacular views.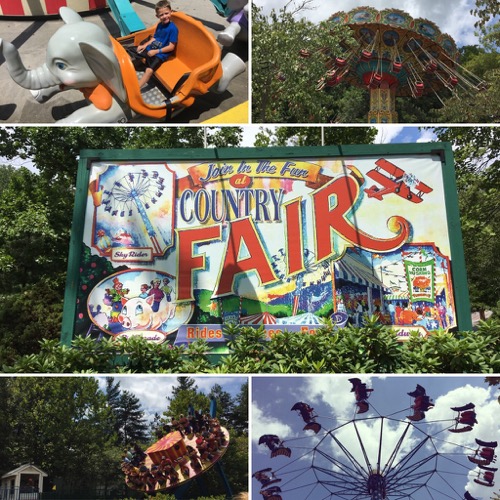 One of the things I love most about Dollywood is that it offers experiences for the entire family. While my husband and I enjoyed the thrill rides, my kids loved the classic carnival rides and my father-in-law loved the steam train. There are spaces for little ones as well as experiences for those who just want to take in the sights and sounds. There are so many things to see and do at Dollywood Theme Park, but here are my MUST DO experiences!
Must Do Experiences at Dollywood Theme Park
Take a Stroll Around the Park
It was a gorgeous day in Tennessee so we took advantage of it by exploring the entire park. There was plenty of shade so walking around was easy and enjoyable. There are also plenty of places to stop and rest along the way making taking a stroll around the park a MUST DO for all ages. Here is a look of what you will see along the way:
Enjoy a Thrill Ride
Dollywood Theme Park offers its fair share of thrill rides! I recommend trying at least one during your visit. We rode the Tennessee Tornado located in Craftman's Valley. This ride offers a 128-foot drop and reaches speeds of close to 70 mph. It was AMAZING! Thrill junkies will also love Wild Eagle, America's first wing roller coaster.
Admire the Eagles
Besides riding the Wild Eagle, you can also admire this majestic creature at the Eagle Mountain Sanctuary. This space offers a 30,000 square foot aviary with the largest population of non-releasable bald eagles. It was absolutely incredible to see these amazing birds perched on top of the trees.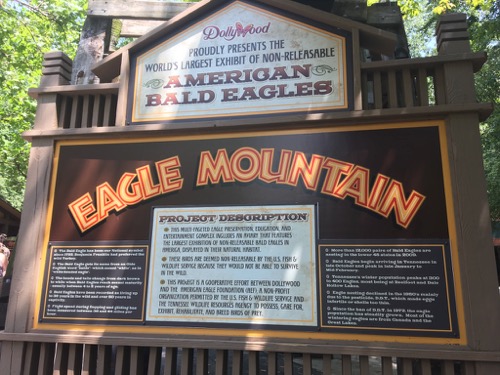 Try the Cinnamon Bread
An absolute MUST when visiting Dollywood is to try the delicious cinnamon bread at the Grist Mill. The bread is served as a large loaf and can easily feed a family of 4. You can add to it by getting icing or apple butter on the side. It was honestly one of the best things I have EVER eaten!
Take Pictures
Dollywood offers countless opportunities for family photos. Whether it is on a ride or at a photo-op station, there are amazing places to capture your Dollywood memories forever! There are also professional photographers located around the park, and you can purchase your pictures before you leave.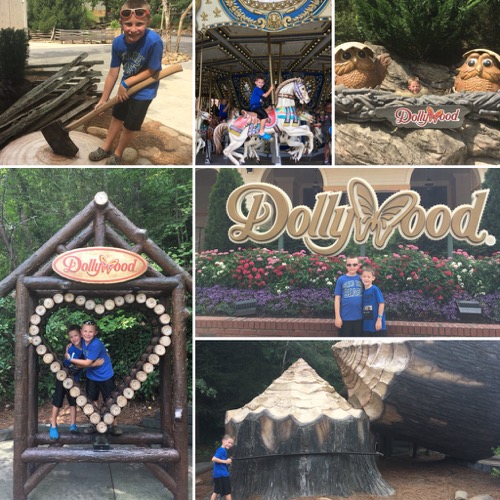 Ride the Train
Riding the Dollywood Express is an absolute MUST DO when you visit Dollywood Theme Park. Guests will love the views of the Smoky Mountains and the theme park as they ride on an authentic 110-ton coal-fired steam train. The train leaves on the hour each hour for an unforgettable 20-minute, 5-mile journey through the foothills of the mountains.
Get Wet!
Although Dollywood Theme Park is not a water park (that is a separate park), there are chances to get wet (or should I say soaked)! Smoky Mountain River Rampage was hands-down my favorite ride in the park. This river rapids ride was perfect for my entire family. We had a blast during each twist, turn and drop and laughed as each one of us got wet. Of course, I got soaked which really amused my family!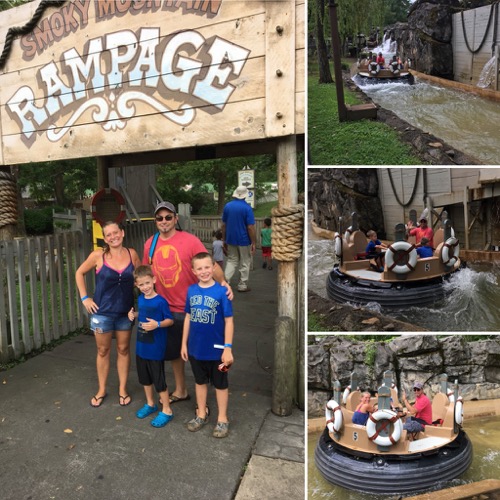 Learn About the Legend
No trip to Dollywood would be complete without learning about the icon that started it all, Dolly Parton. In Adventures in Imagination, guests will find Dolly's tour bus and the museum Chasing Rainbows: The Dolly Parton Story. Both attractions take guests on a journey through Dolly's life and career.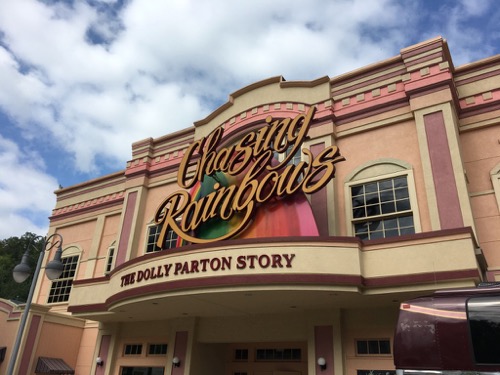 There is so much to see, do and explore at Dollywood! We cannot wait to return one day to see some of the things we missed like all the amazing shows. To learn more about Dollywood Parks and Resorts, please visit their website!
You may also enjoy: