Each September, museums all across the country open their doors for FREE allowing everyone to experience the beauty, wonder and intrigue they have to offer. The Smithsonian Magazine Annual Museum Day is a way for other museums to "emulate the spirit of the Smithsonian's Institute in Washington D.C." which offers free admission all year long. This year's event will take place on September 22 with more than 1300 museums expected to participate across all 50 states!
At Mommy University, we believe visiting a museum is an important experience for all ages but especially for children. It sparks curiosity and the imagination, expands knowledge and understanding and, most importantly, allows visitors to see the world beyond their front door. Museums also bring people together and teaches us about equality, acceptance and inclusion.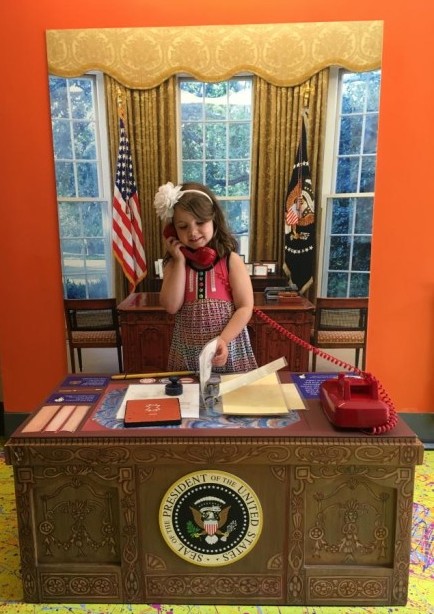 This year, the theme of Museum Day is "Women Making History" to honor innovative women who are trailblazers in the areas of art, science and culture. Amy Wilkins, Chief Revenue Officer at Smithsonian Media stated, "Given the strides women are making in society, our theme – Women Making History – encourages participating museums and museum goers alike, to celebrate and honor the female heroines that help shape the world around us."
Individuals of all ages are invited to participate in Museum Day; however, tickets must be obtained in advance. Beginning on August 15, guests must visit Smithsonian.com/museumday to download a ticket. Each ticket is good for one person and allows for FREE access to the museum. One ticket is allowed per email address. You can find a list of museums at Smithsonian.com/museumday/search.
Here is a list of participating NJ museums:
American Labor Museum/Botto House National Landmark
Cornelius Low House
Cranberry and Blueberry Museum at Whitesbog
Dey Mansion
East Jersey Old Town Village
Historic Smithville Mansion
Historical Society of Princeton
Hunterdon Art Museum
Liberty Hall Museum
MCHA (various locations)
Monmouth County Historical Association
Museum of Early Trades and Crafts
Newark Museum
Old Barracks Museum
The Sarnoff Collection
Here are a few just outside NJ:
Academy of Natural Sciences – Philadelphia
Woodmere Art Museum – Philadelphia
Penn Museum – Philadelphia
Railroad Museum of Pennsylvania – Strasburg, PA
Fonthill Castle – Doylestown, PA
Intrepid Sea, Air and Space Museum – NYC
Staten Island Museum at Snug Harbor – NY
American Folk Art Museum – NYC
Asia Society and Museum – NYC
New York City Fire Museum – NYC
Which museum will you visit?
You may also enjoy: