Every summer, we inevitably take a family picture that makes me say to myself, "That one is definitely going on the Christmas card." Whether it is at our favorite amusement park, on a cruise or in a new city during a road trip, we always capture amazing family memories in the summer. When it comes time to make our holiday cards, however, I forget which picture I wanted to use and where to find it on my phone. So WHY wait? Why not make your holiday cards now?
Celebrating Christmas in July has become a growing trend around the country. From holiday themed events to meet and greets with Santa to even house decorating contests, Christmas in July offers fun experiences for the entire family. This July, you can also get a head start with your holiday traditions by ordering your Christmas cards from Basic Invite. Take those perfect pictures and make the perfect card with some help from card experts!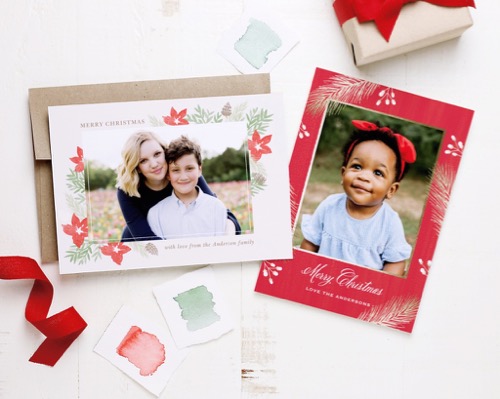 For those that don't know, Basic Invite is a Utah based company that started in 2006. Their goal is to offer limitless options so customers can create truly unique cards that reflect who they are. Basic Invite offers cards, invitations and announcements for every life event. From weddings to baby showers to holiday cards, they have it all!
"Design your cards to be as unique as your family."
That is what it says on the Basic Invite website, and that is exactly what you will find when you explore their incredible styles and designs. Since Basic Invite has over 180 colors to choose from, you can customize your card any way you want! Ever LOVE a card design but wish it was available in different colors? Well, with Basic Invite, you can make the card match your family's style. Maybe you like traditional red and green while other families would prefer muted colors like white and beige while another family would choose bright pink, yellow and purple. They even offer foil cards in gold, silver and rose gold for customers who want to add a little more shimmer, shine and pop to their cards. The possibilities are endless!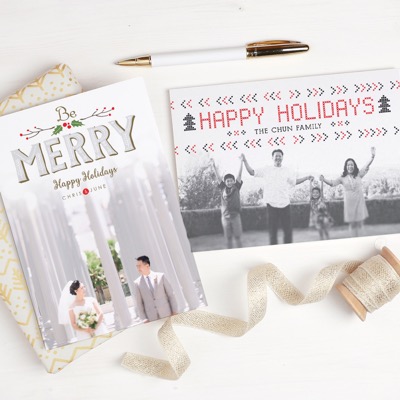 The unique style doesn't stop at the card either! You can also choose from over 40 different envelope colors! Although I am traditionally a white envelope kind of person, I would love to try their envelope liner options. It adds a little extra pop of fun when someone opens the card. You can choose from solid colors to monograms to designs to even a photo! My family would probably have a Disney picture popping out. What would your family have?
"Christmas cards can make it easy to tell your story."
Holiday cards help tell your family's story especially to those you may not have seen in awhile. Basic Invite makes it easy to create a card that tells your story. Once I searched through their incredible list of designs, it was simple to create my card. I easily uploaded pictures right from my computer and added them to various card designs. Once you create an account, the pictures are saved so you don't have to upload them each time you want to try a new card design.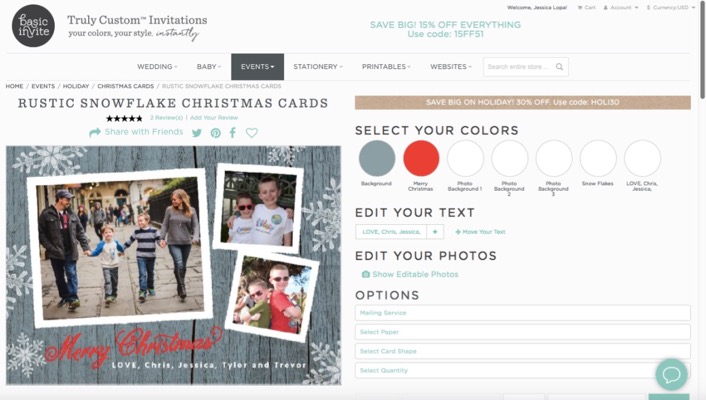 While designing, I was shown an instant preview of my card. I was able to then change or adjust the photos to my liking. I could also change the colors, fonts and wording. The card truly became unique to my family! Basic Invite also offers custom samples that can be printed and sent to your house for an even better review of your card. If you are a perfectionist like me, then you will love this feature!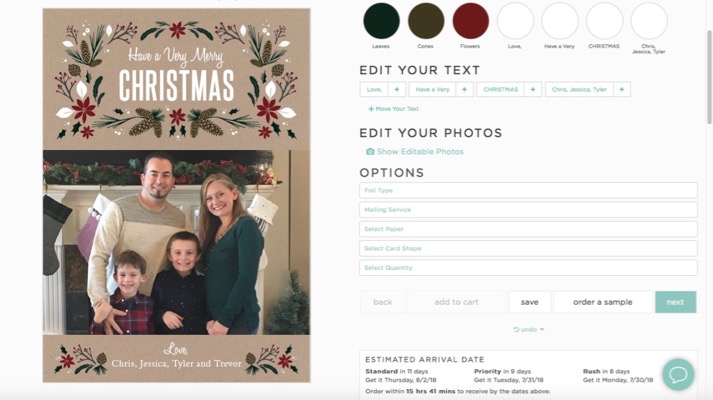 Another unique added convenience offered by Basic Invite is their address capturing service. EVERY SINGLE YEAR I ask the same people for their address. I never remember to write them down, but now Basic Invite can do it for me! Their address capturing service allows customers to share a link via social media to request the addresses of friends and family. Basic Invite then stores the addresses in the customer's account. How cool is that? I will never again have to ask my friends for their addresses. But it gets even better! Basic Invite will even print the recipient's address on the envelope for all Christmas card orders at no additional cost .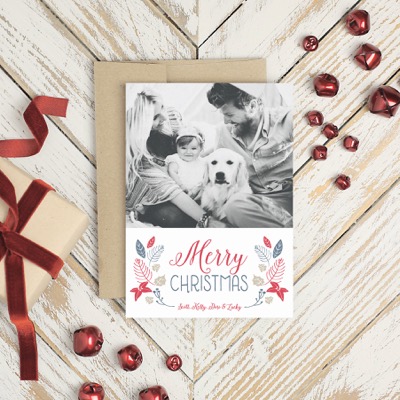 Now, what are you waiting for? Order your Christmas cards now! Visit the Basic Invite website to explore and customize their gorgeous selection of Holiday Cards and Christmas Cards. Better yet, use the code: HOLI30 for 30% off right now to celebrate Christmas in July!
You may also enjoy: