I am so incredibly excited and honored to be chosen to create sponsored content as a Brand Ambassador for GoNoodle. As an educator, I am huge fan of GoNoodle, and it appears I am not alone as it has been used in 80% of elementary classrooms this year! As a parent, I am an even bigger fan of GoNoodle because it is a great way for kids (and parents) to keep their minds and bodies moving all summer long too. Whether it's during a road trip, vacation or rainy day at home, kids will have fun while they GoNoodle.
For those that don't know, GoNoodle is a FREE app for kids that encourages kids to get moving and mindful while having a blast. Parents can create a GoNoodle account on the GoNoodle website or download the app for iOS or Android. Any time of day, children can access fun and engaging videos, games, activities and more. Plus, this summer with GoNoodle GoSummer, families can enjoy LIVE sing-alongs, dance-alongs and stretch-alongs weekdays at 11am EST and 7pm EST.
Let's face it, kids love being on their devices! GoNoodle, however, turns screen time into active time. Through fun and relatable videos, kids stimulate their bodies and minds by engaging in fun gross motor activities. From a dance party to yoga to even exercises in mindfulness, kids can stay active all summer long with GoNoodle!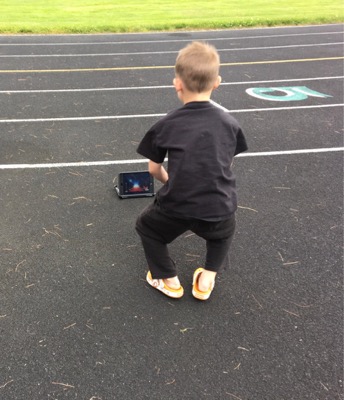 Fun Ways to Get the Mind and Body Moving with GoNoodle
Learn Some New (and Old) Dance Moves
As part of GoNoodle GoSummer, every Monday beginning June 18 – July 30 GoNoodle will premier new throwback videos. These videos will be a great way for the entire family to GoNoodle together. I am excited to share some of my favorite songs with my boys like Footloose and the Fresh Prince Theme Song. What's even better is that we can dance together! As a choreographer and a former dancer, I can't wait to learn some new, and brush up on some old, dance moves while getting fit and active with my boys.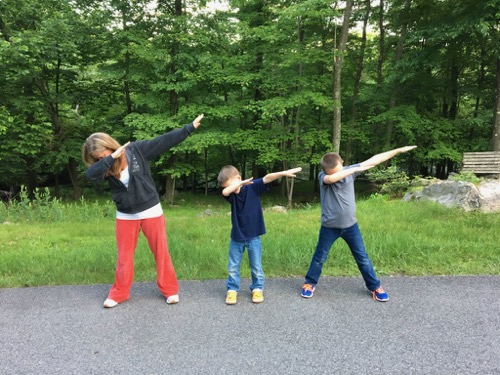 Get the Mind Ready to Learn
It is well-known that physical activity can help kids learn. They are able to release some of their energy, so they can better concentrate in the classroom. To help prevent the summer slide, kids should still be exposed to academics over the summer and GoNoodle can be a part of that process. If your child attends summer school or any summer academic enrichment program, they can GoNoodle before and after they go. During the school year, my kids GoNoodle to get ready for the day. Whether it's to dance around or calm their nerves, GoNoodling gets them ready to learn.
Get Empowered
All summer long kids will build self-confidence while they GoNoodle. Through videos such as Own Your Power and Be Kind to Yourself, kids can learn to self-regulate their emotions and sensory needs which will help decrease anxiety while increasing independence and confidence. My kids especially love the video Melting, which helps them calm down and focus. Kids with anxiety and attentional issues will also benefit from videos like Manage Your Frustration and Strengthen Your Focus.
There are so many ways to get moving this summer with GoNoodle! Kids can GoNoodle at home or on the go. They can even GoNoodle so mom can get some of her own things done during the day. How will your kids GoNoodle this summer?
This is a sponsored post written by me on behalf of GoNoodle. All opinions are my own.