At Mommy University, we believe that summer camp offers amazing benefits for kids. Besides building lifelong friendships and memories, kids enhance important academic skills which help them beat the summer slide. There are so many wonderful brain boosting camps to choose from as there are camps for all interests, ages and budgets. BUT if your child LOVES science, then we highly recommend registering them for camp at The Academy of Natural Sciences.
Located in Philadelphia, The Academy of Natural Sciences offers a wide variety of fun and exciting summer camp options for children ages 3-16. Kids will gain knowledge and appreciation for science as they learn about dinosaurs, bugs, animals, chemistry and so much more. They will also create memories to last a lifetime!
2018 Summer Camps at The Academy of Natural Sciences
Academy Explorers Camp
Offered Monday–Friday, July 9 through August 31, 9am–4pm, Explorers Camp is an interactive and fun experience for children ages 5-12. There is a theme each week of camp that will capitalize on all the museum has to offer as well as an off-site field trip.
Camp Dates and Topics
Dynamic Dinosaurs July 9-13
Your future paleontologist will learn all about dinosaurs during the first week of camp. Campers will examine fossils, make their own dinosaur feather, race a T. rex and more!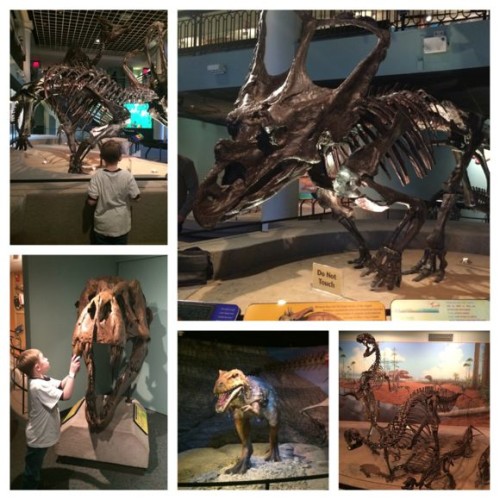 The World of T. rex, July 16-20
Discover what life was like during the time when the most fascinating dinosaur roamed the Earth. Learn how other animals survived during the time of dinosaurs, unearth real fossils and even design your own Paleozoic park!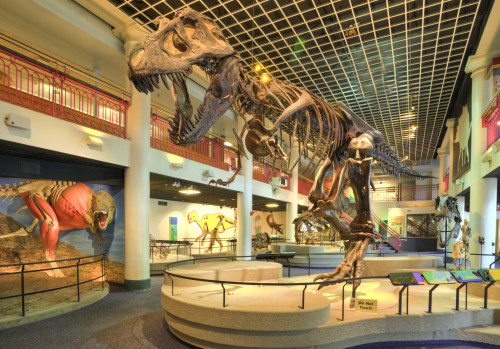 Scales and Tails, July 23-27
During this exciting week, campers will learn all about birds, reptiles, invertebrates and mammals. They will go behind the scenes to the Academy's Animal Center, meet live animals up close, go on a field trip and more!
Animal Myths and Legends, July 30-August 3
Explore cryptozoology and uncover the truth about the real animals that inspire mythical beasts from all over the world. Learn all about legendary creatures like Yetis, Bigfoot and Loch Ness Monster!
Prehistoric Pals, August 6-10
Take a trip back in time to the Mesozoic Era during this fun week at camp. Campers will dig for fossils, create a replica of a prehistoric animal tooth and discover archeological collections from around the world!
Buggin' Out, August 13-17
If your child loves bugs, then they will love this camp at The Academy as they will get to start their own insect collection! Campers will also get up close to invertebrates and go on a special field trip.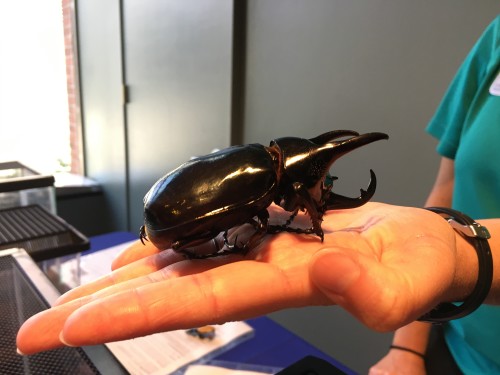 Dino-Mite Discovery, August 20-24
Delve into the world of dinosaurs as well as learn about their present day relatives. Campers will enjoy dino themed games and activities as well as examine dinosaur bones. There will also be a field trip to collect and take home real fossils!
Explore the Outdoors, August 27-31
Get a bug's eye view of the world around you during this outdoor themed week. Kids will enjoy games, activities and even a field trip!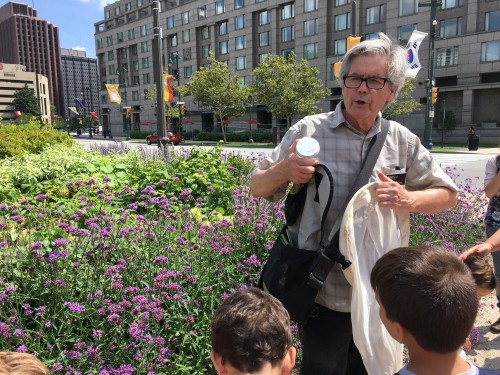 Tiny Tot Explorers
The Academy of Natural Science understands that science is a passion that is best when introduced at a young age which is why Tiny Tot Explorers is a wonderful program for 3 to 5 year olds and their caregivers. Each week Tiny Tots focuses on a specific theme and explores it through games, crafts, songs and museum adventures. Register for a single session or the entire series. The program takes place from 10am-11am every Wednesday throughout the summer.
July 11: Teddy Bear Picnic
July 18: Dynamic Dinosaurs
July 25: Mushy Gushy Science
August 1: Fossil Frenzy
August 8: Bodacious Birds
August 15: What's in the Dirt?
August 22: Dino-Mite Discover
August 29: Creative Camouflage
Academy Explorers Teen Camp
The Academy has expanded its summer offerings to include an Explorers Camp so teens ages 12-16 can investigate their passionate interest in science. Each week, explorers will learn how to handle live animals and enjoy hands on activities.
Camp Dates and Topics
Animal Training and Husbandry: Beginner, July 16-20 (9:30am-3:30pm)
Discover the world of the Academy's Live Animal Center. Meet live animals, learn about basic handling and care and get up close and personal with mammals, birds and reptiles. Be ready to venture out to a rehab center and work with Academy staff to help prepare a naturalist presentation for Academy guests.
Animal Training and Husbandry: Advanced, July 23-27 (9:30am-3:30pm)
After completing Animal Training and Husbandry: Beginner camp, teens can enhance and apply their skills to develop an specific animal behavior training plan for a live animal at The Academy. Campers will monitor and track progress then prepare a presentation highlighting how the animal has done.
Academy Expedition Program July 30-August 3 (9:30am-4pm)
With this unique camp, campers will take a field trip every day to explore and discover the world around them. They will hike, unearth fossils, learn survival skills, collect specimens and much more! Each camper will also receive an Academy backpack and water bottle!
Invertebrate Husbandry: August 13-17 (9:30am-3:30pm)
Tap into your inner entomologist. Meet live insects and learn about basic handling and care, get an up-close look at the animals from our invertebrate collection and venture into invertebrate-rich local parks in Pennsylvania and New Jersey.
For more information on these amazing camps and other programs, please visit The Academy website!
You may also enjoy: