Feld Entertainment is known for their exciting, magical and action-packed family shows like Disney On Ice and Monster Jam. We have enjoyed every adventure so far which is why we were so excited to attend Marvel Universe LIVE! Age of Heroes at the Prudential Center in Newark, NJ. Families AND superheroes assembled for an unforgettable experience!
With the release of Avengers: Infinity War on the horizon, Marvel Universe LIVE! was the perfect way to get ready for the next chapter in the Marvel franchise. This incredible show brought together all of our favorite characters including the Avengers, Dr. Strange, Guardians of the Galaxy, Black Panther and Spider-Man. I even learned about other superheroes such as Iron Fist and Wasp! Of course, the show was not short on villains too as we were entertained by Loki, Nebula and Yondu. The action and excitement were never-ending as the heroes worked together to save the Universe.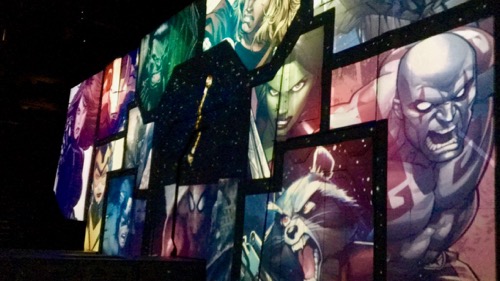 Marvel Universe LIVE! Age of Heroes takes audience members on a journey around the world (and other worlds) to find the Wand of Watoomb. This powerful wand was stolen by the Ravagers, but Loki has sent Nebula to retrieve it for his own evil plans. Dr. Strange learns of this plot and orders an emergency operation to save the Universe from total destruction. Will good conquer evil? You will have to see the show to find out!
From start to finish, we were on the edge of our seats during Marvel Universe LIVE! The cast of acrobats, aerialists, motorcycle riders and actors perfectly portrayed each character making this show a truly unique experience. Every movement and every fight was choreographed to perfection which engaged the audience and made everyone feel like part of the action. The battle between good and evil was truly EPIC! There was so much to love about Marvel Universe LIVE but in this article I thought I would highlight some of my family's favorite moments from the show!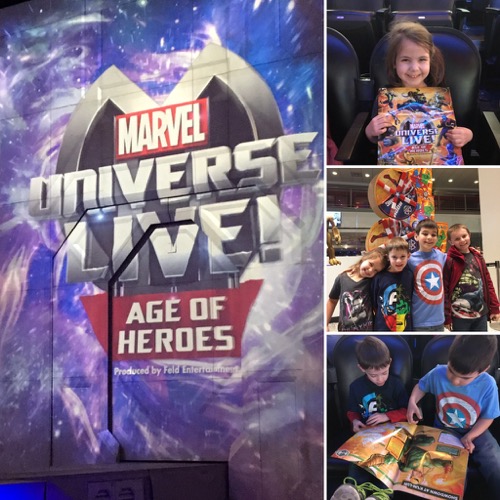 Favorite Moments from Marvel Universe LIVE! Age of Heroes
Groot
Although all the characters were amazing, my family's favorite at Marvel Universe LIVE was Groot. As soon as he arrived, everyone was in awe of his grandeur. Despite being so tall, he easily and flawlessly maneuvered the stage and actively participated in incredible fight scenes. My son loved Groot so much, he was able to convince his father to buy him his own Groot to take home.
Fire Dance
Marvel Universe LIVE consisted of numerous fight scenes that were breathtaking to watch; however, it was the Fire Dance that intrigued me the most. During the Showdown at K'un-Lun, dancers enter the arena with flames in each hand as drummers bang their drums with fire. Each twirl and toss of the flaming wand was inspiring, and the choreography was incredible!
High Flying Spider-Man
My family LOVED watching all the acrobatic tricks and flips during the show but what had them really cheering out of their seats was watching Spider-Man fly through the air. From swinging out from the wall to dropping down from the ceiling, Spider-Man had everyone on the edge of their seats. It was an incredible high-flying act!
Hulk's Transformation
There was so much anticipation and excitement surrounding Hulk's transformation. We waited patiently for it to take place, and we were not disappointed when it did. The crowd erupted when the green monster came barreling out and smashing everything in sight. It was an amazing way to close the show!
We enjoyed every moment of Marvel Universe Live! and cannot wait to see another show. Performances are scheduled through March 2019. To find a show near you and purchase tickets, please visit their website.
You may also enjoy: