"Where are the instructions?"
As a parent, I grimaced when I heard those words. I heard my child shout this question as she opened the Build & Imagine toy but quickly responded with, "No instructions are needed." Often times our children expect instructions in order to play with toys but this limits their creativity. The honest truth is that no instructions are needed for the Build & Imagine toys because what fuels the play is your children's developing imagination. The best part of Build & Imagine is that once children open the packaging, there is no software to set up, there are no batteries needed and there are no tools needed. So how do your children play with this toy? However they want.
Recently, we received the Marine Rescue Center and Pet Portrait Studio to review. It is amazing to watch a year later how much my children enjoy playing with Malia's Beach House which we reviewed in 2016. My daughter will pull out the Beach House and independently play creating her own stories and adventures.
Build & Imagine sets are magnetic panels that are snapped together to create their own dollhouses or, in the case of my son playing with the Rescue Center, his own Aquarium. That is the hidden beauty of this toy. The decorative panels can be connected to form whatever building they want. They can make a house, a theatre or a nature center. Each set comes with 1-2 characters and plenty of magnetic accessories that can be easily attached to the walls or the dolls. Don't be surprised if your children's other toys make an appearance as my daughter has included figurines in her creations.
In my last post, Building Stories with Build & Imagine I discussed the developmental benefits of Build & Imagine toys; however, in this post, I want to focus on elements that resonate with me as a parent.
Mommy University Presents
Grow Your Imagination with Build & Imagine
Diverse Representation
The variety in sets offers children many opportunities for play. As much as my daughter enjoyed the Pet Portrait Studio so she can pretend the different animals are living in her home, my son absolutely loved that he could pretend to be a Marine Biologist in Marine Rescue Center. The creator, Laurie Petersen, has done an amazing job in ensuring diversity is represented across the board. The animals in the Pet Portrait Studio include cats, dogs and non-traditional pets like a spider.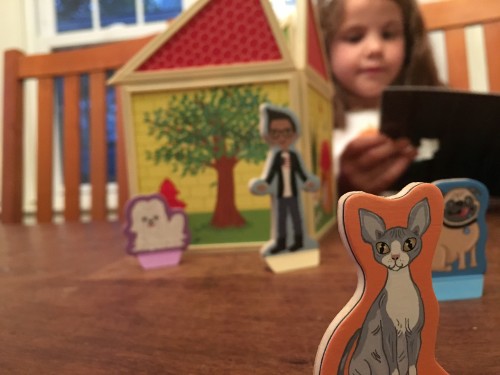 The characters included in the sets are also diverse. This is important for children to see themselves represented and for others to play with characters who like different from themselves.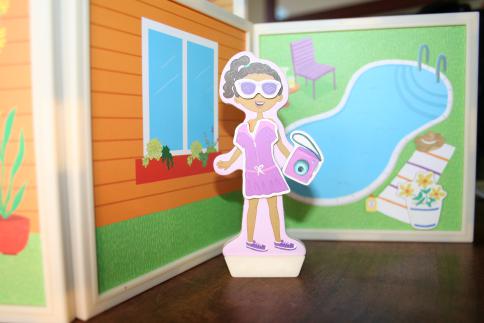 Long Life Span
As I mentioned, my daughter received the Malia's Beach House in 2016 and has been playing with it since then as she enjoys designing her own vacation home. As parents, there are toys that will pass quickly, and there are toys that will repeatedly be taken out of the box. Build & Imagine fits in the latter category for my family. The toy grows with my children.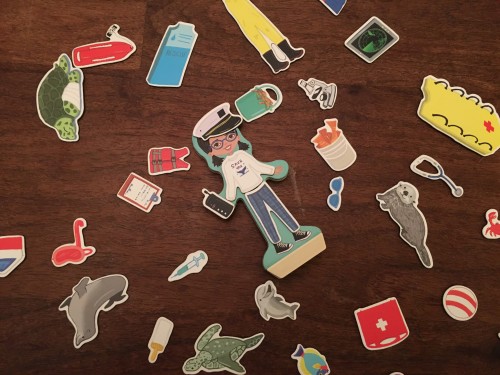 Developing Imaginations
Build & Imagine is easy for children to assemble and redesign. They can play at a young age of four which will help them with fine motor skills; however, they can keep playing with this toy. As they put different configurations together and listen to the stories they create! My son made the Marine Rescue Center into the shape of a rhinoceros horn, while my daughter thought it should be combined with Malia's Beach House so that they could help the animals more quickly.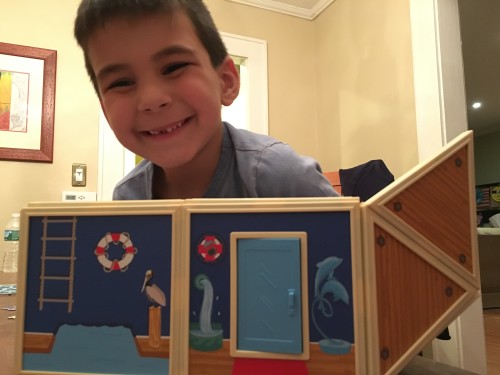 Don't forget the best part is that all of these sets can played with together! You can purchase on Amazon (using our affiliate links) Malia's House for $59.99, the Marine Rescue Center for less than $45, and the Pet Portrait Studio for less than $65. Build & Imagine has many other sets such as Fairytale Theater, or Day at the Beach to name a few. As well, the Career Dolls are wonderful for encouraging young girls to think about different types of professions through pretend play. We recommend visiting the Build & Imagine website as well as registering for their newsletter!
If you like this post you might like: