Updated for 2019!
It always seems to approach so quickly. We are so busy planning the holidays, what to send in to school for Valentine's Day, where to go for spring break…then BAM, it's Mother's Day! Now, in my family, my husband always works on Mother's Day so I spend the day with my mom and my boys. Each year I end up waiting until the last minute to decide what to do even though I click "like" on a hundred cool events I want to attend. I wanted this year to be different!
Luckily, NJ offers a wide variety of fun and exciting Mother's Day experiences. There are events to meet for every age, interest and budget. To make planning easier for myself and for all of you, I decided to put together a list of some amazing Mother's Day events in NJ!
Mother's Day Events in NJ
Moms are FREE at Medieval Times – Now-May 12: Step back in time this Mother's Day at Medieval Times where your special Queen is free (with the purchase of one full-price adult ticket). Use the code MOM19.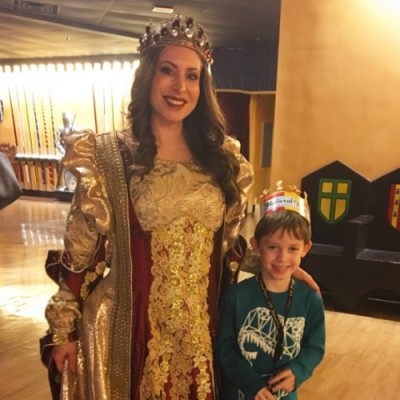 Potted Paper Flower Craft at Michaels Craft Stores – May 11 10am-12pm: For only $3/person, kids can make mom this adorable craft to celebrate mom on her special day!
MAKE Break Mother's Day Jewelry Holder – May 11 1pm-3pm: Just buy the wooden frame and all the decoration supplies are FREE!
Mother's Day Wine Trail Weekend at Terhune Orchards – May 11-12 12pm-5pm: Celebrate mom with free wine tastings and bakery samples.
Butterflies Oh My! at Camden Children's Garden – May 11-12 1pm-4pm: Families can enjoy the beautiful gardens all day, plus moms ride FREE on all garden amusement rides!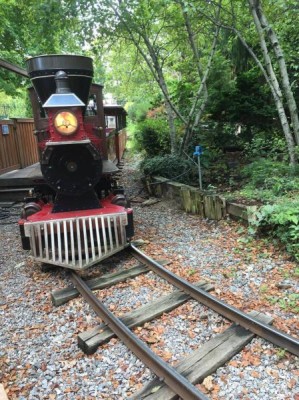 Mother's Day Picnic Baskets at Grounds for Sculpture – May 12 10am-6pm: Pre-order a delicious picnic lunch for mom (by May 9) and enjoy a day on the grounds.
Moms are FREE at Wild West City – May 11-12 ALL DAY: Go back in time this Mother's Day and explore the old west. Moms are free with a paid child admission.
Mother's Day at Willowwood Arboretum – May 12 12pm-4pm: Celebrate Mother's Day with a self-guided tour through the beautiful gardens including the lilac collection. Light refreshments will also be provided.
Mother's Day Tea Party at Morey's Piers – May 12 12pm-5pm: Families are invited to a fun tea party by the tea cups to celebrate mom. Kids can also decorate cookies. Plus, moms ride free!
Mother's Day Cruise with Lake Hopatcong Cruises – May 12 9am, 12pm and 6pm: Families can celebrate mom while enjoying a scenic ride around Lake Hopatcong. Moms get a complimentary cocktail too! Check out my review of my experience with Lake Hopatcong Cruises.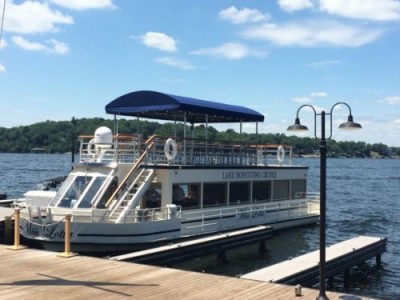 Mother's Day Brunch at Alstede Farms – May 11-12 Seatings at 10am, 11:30am and 1pm: Families can enjoy a scenic hayride then a yummy buffet brunch with farm fresh food. Moms also get FREE ice cream that day at the farm! (We attended this event 3 years ago and LOVED it!)
Mom's Dig For FREE at Diggerland – May 12 11am-6pm: Bring mom to Diggerland USA for a fun day of digging with family!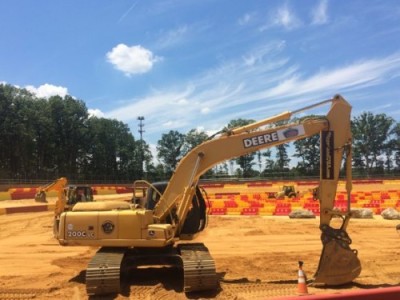 Mother's Day Event at Jenkinson's – May 12 ALL DAY: Mom gets to explore the aquarium, walk through the Fun House, play a game of mini golf, experience the ropes course and enjoy some rides for FREE with a paid child admission. Moms will also get free chair massages. There will be crafts, face painters and balloon artists as well!
Moms Golf for FREE at Lake Hopatcong Golf Club – May 12 11am-9pm: Enjoy a fun day playing mini golf with mom while enjoying the gorgeous views of Lake Hopatcong!
Moms are FREE at Monmouth Park – May 12 ALL DAY: Enjoy a day of racing with mom this Mother's Day. There will be fun giveaways and a Mother's Day Brunch (additional fee).
You can also visit some gardens!
Walk the gardens at Frelinghuysen Arboretum which are open to the public from 9-5 pm and it is FREE!
Check out the Maccullouch Hall Gardens which is FREE and open to the public from 9-5 pm.
Another FREE location to visit is the Cross Estates Garden which is open to the public from 9-5 pm.
The last FREE garden is the Leonard J. Buck Garden  which is open from 9-5 pm.
A special Mother's Day event is held at Presby Iris Gardens from 12- 2:00 pm which includes boxed lunches, live music, and an impressionist artist on site.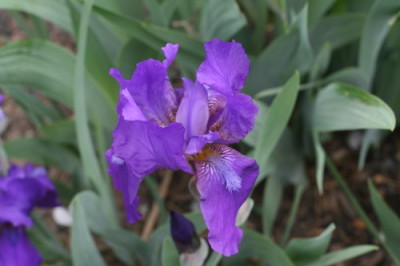 The wisteria is in bloom at Van Vleck Mansion which is also hosting a special Mother's Day event here: 1- 2:30 pm with live music – bring your own chair.
Keep checking back because we will be adding to the list as new events arise!
Happy Mother's Day!
You may also enjoy: