Everyone loves taking a Disney vacation. The parks, the pools, the food, the fun, it all makes for a lifetime of memories. We often want to preserve those memories in the form of souvenirs. The Disney snow globe, the Goofy t-shirt, the Magic Kingdom popcorn bucket and don't forget the Mickey Ears! They all help us remember the magical experience we had as a family.
I am here to tell you that you don't have to spend a lot of money on souvenirs on your next Disney vacation. There are plenty of FREE, yes I said FREE, souvenirs you will treasure for years after your vacation. When we visit Disney, I let the boys pick one souvenir each then I find other ways to bring our memories home. Here are some of the FREE souvenirs I have found at Walt Disney World!
FREE Souvenirs at Walt Disney World
Magic Bands
Once your Disney vacation is booked, families wait in excitement and anticipation for their customized magic bands. Whether you picked purple or yellow, put your name or nickname on the band, each family member will be beaming from ear to ear when the magical box of bands arrives in the mail. The fun continues after the trip too as these bands become the best souvenir of all! There are so many fun things you can do with your bands after your trip. Many people decorate them while others put them on their Christmas tree. We even used our's as part of our recent Disney Kids Preschool Playdate.
Flower and Garden Passport
Each spring Epcot guests can enjoy the breathtaking Flower and Garden Festival. All around the park guests will be awestruck by the topiaries, learn about gardening at home and taste cuisine from around the world. A great souvenir for this event is the FREE passport which can be found at numerous locations around the park. The passport is like a scavenger hunt. As you stop by each stand or event, you get a stamp in your book. You can also check off each meal and drink you have tried. It's the perfect way to remember your adventure. I have passport books from our last 3 trips to the Flower and Garden Festival, and I can't wait to collect more!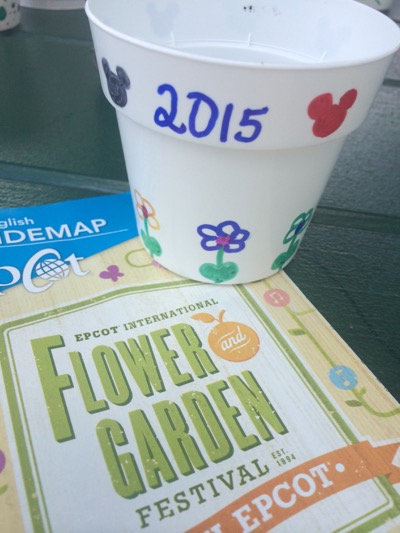 Kidcot Bear
In each country at Epcot are stations called Kidcot. Each child can get and color a Duffy on a stick. Then your child will take the Duffy to each country where they will receive a stamp from that country. In places like China and Japan, the Disney cast member will even write the child's name using that country's language. This is a great souvenir to take home and hang on your child's bedroom wall.
Travel Mug
When you purchase a meal plan, each person in your group will get a travel mug for unlimited refills during your trip. I consider this a free souvenir because you don't pay anything extra towards your meal plan to receive the cup. Plus, during certain times of the year Disney offers free meal plans with your vacation package! This mug is the perfect souvenir that can be used year round and remind you of your Disney vacation!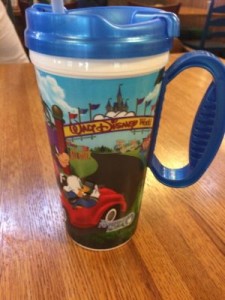 Park Maps
I LOVE park maps! Not only do they help you get around, they also make wonderful souvenirs. I love looking back at old maps to see how things have changed over the years. Imagine having maps for a 20 year span of time? What a cool souvenir to show your kids and grandkids! Another fun idea is to frame the maps and hang them on the wall. They are a fun addition to your kid's room, family room or basement!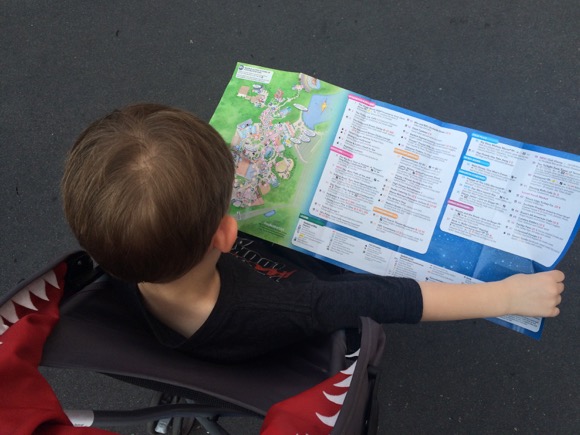 Buttons
Disney offers FREE buttons when celebrating an event or just celebrating being in Disney. We still have our 1st Visit buttons, and my son has a collection of birthday buttons. We also have Happy Anniversary buttons that we will cherish for years to come! Lose a tooth? They even have a button for that!
Wilderness Explorer Book and Badges
On our most recent trip, we participated in the Wilderness Explorer program at Animal Kingdom and loved it! My boys each received a FREE explorer book which was full of animal adventures. Throughout the park, there are cast members at wilderness stations. At each station, the kids will learn something new that will allow them to earn a patch (sticker) to be placed in their book. (It is similar to how scouting works.) We learned about gorillas, solved puzzles, found various animals, learned about animal tracks and much more!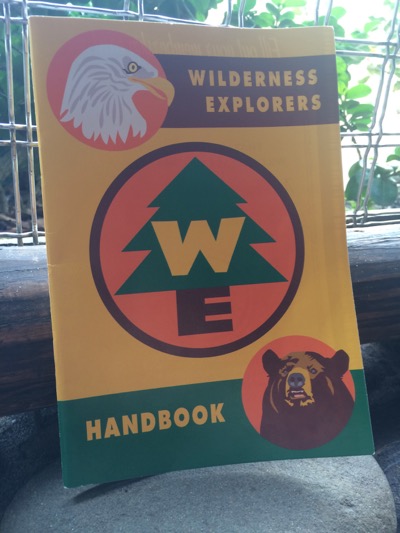 Disney Credit Card Photo Spots
If you have a Disney credit card, then you are in luck! At Epcot and Hollywood Studios, families can show their Disney credit card at a designated photo area for the opportunity to take pictures with the characters. The photos are placed on your photo pass and are FREE for you to download and share.
Bookmark From Belle
In Magic Kingdom is Enchanted Tales with Belle which is an interactive story time with the princess herself. At the end of the experience, each child gets to take a picture with Belle. They also get to take a home a beautiful bookmark to remember the occasion. What a great way to inspire a love of reading.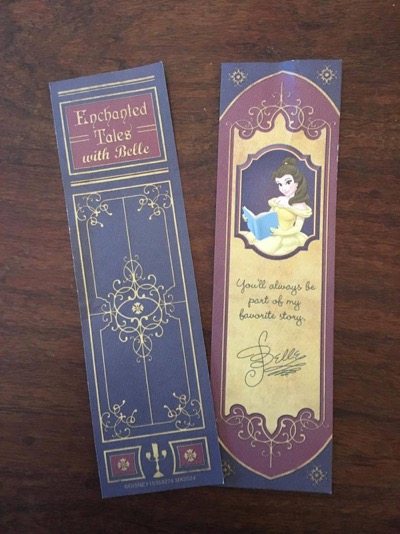 Birthday Souvenirs
There is no better place to celebrate a birthday than in Walt Disney World! My son has been lucky enough to celebrate his for the past 3 years because his birthday falls in April (spring break). He has a collection of cards and birthday buttons to remember each celebration. He even received a FREE cupcake (or dessert) at every restaurant we ate at. At one, he even received a FREE light up Buzz Lightyear souvenir.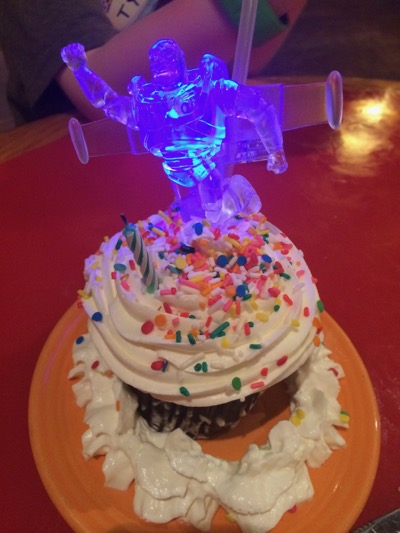 These are just some of the many FREE souvenirs you can find during your next Walt Disney World Vacation! We are going again this April so I will update this list as I find even more free treasures!
What FREE souvenirs would you add to this list?
You may also enjoy: