New Jersey holds noteworthy cultural influences in art, film and music. Since the 1970's the airwaves have carried the sounds of Count Basie, Billie Holiday and other musical artists that have set the precedent for amazing jazz music. WBGO, located in Newark, is a non-profit radio station that promotes the continuance of jazz music and its artistic significance. An extension of these values is further enhanced by the Kids Jazz Series established
FREE concerts throughout Essex county are offered this year with live music performed by professional artists. Several concerts in the Fall and the Spring enable children to journey on an interactive experience where they not only hear music but learn about it as well. Each show has its own theme and in some instances there can be a Question & Answer period and/or raffles.
The concerts begin at 1:30 pm in the designated location.  Previous years, you can pick up tickets 30 minutes before the show begins, however it appears you can also reserve tickets on the WBGO website. It is a first-come first-serve basis to receive tickets so it is recommended you are there before the show begins. In order to attend, children must be accompanied by an adult and adults cannot enter unless a child is with them.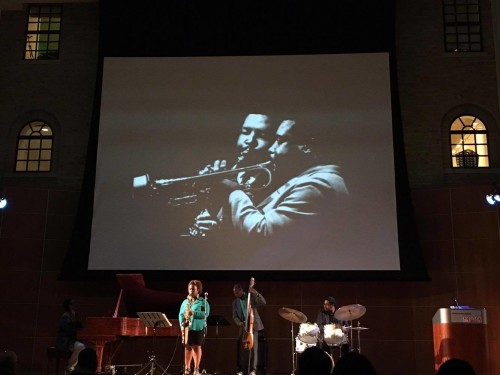 Spring 2018 Kids Jazz Series
March 3, 1:30pm – Eli Yamin
Cicely Tyson School of Performing and Fine Arts, 35 Winans Street, East Orange, NJ 07018
April 7, 1:30pm – Michael Mwenso
Montclair Art Museum, 3 South Mountain Ave., Montclair, NJ 07042.
April 21, 1:30pm – Lakecia Benjamin
South Orange Performing Arts Center, 1 SOPAC Way, South Orange, NJ 07079.
May 19, 1:30pm – Jerome Jennings
Newark Museum, 49 Washington St., Newark, NJ 07102.
More to Be Announced!
For more information and to register for a show, visit the WBGO website.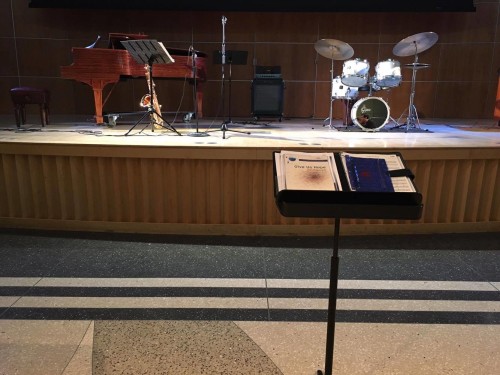 Benefits of WBGO Kids Jazz Concerts
Encourages Appropriate Social Behavior
This may vary based on the age of the child. Since it is understood that this space is designed for children, there is a greater understanding and empathy when children don't want to stay in their seats. I find this is a wonderful opportunity for children to practice appropriate social behavior with the ability to move if they need to or want to dance.
Promotes Conversation
While my children don't have the depth of knowledge about jazz music, they are hearing snippets of music and history that promotes a conversation. In one show, they learned about call and response as well as working songs. It is very possible that they will not enjoy all the music but the exposure is opening their minds that we explore with discussion.
Increases Music Appreciation
As a huge Jazz fan, I am enjoying the opportunity to have my children exposed to this music and music in general. They will learn songs from Disney soundtracks as well as Laurie Berkner, but if they can hear music with a profound cultural history and impact then they are beginning to see a whole new world that exists. While they may not fall in love with jazz, it is my goal that they will not only appreciate this musical genre but all musical styles.
If you like this post, you might like: